Greater Than the Sum of Our Parts
"The whole is greater than the sum of its parts." Whether or not Aristotle actually coined the phrase (a hotly debated topic on the internet, to my surprise), this principle—that an object in its entirety is stronger than each of the individual elements that compose it, because the way they combine adds a unique quality—has resonated with groups everywhere for centuries. Some call it synergy. If you have ever played a group sport, you've likely heard it referred to as T.E.A.M.: Together, Everyone Achieves More. 
Here at Tellwell, we sum it up (haha) with one simple equation:
We > I is one of the eight Core Norms that dictate why we do what we do at Tellwell (learn more about our Core Norms here). We have decided to share one Core Norm with you a month, complete with examples of how we live out these norms on a daily basis. We hope that sharing these norms with you will not only hold us accountable but inspire you to consider the norms that you live and work by.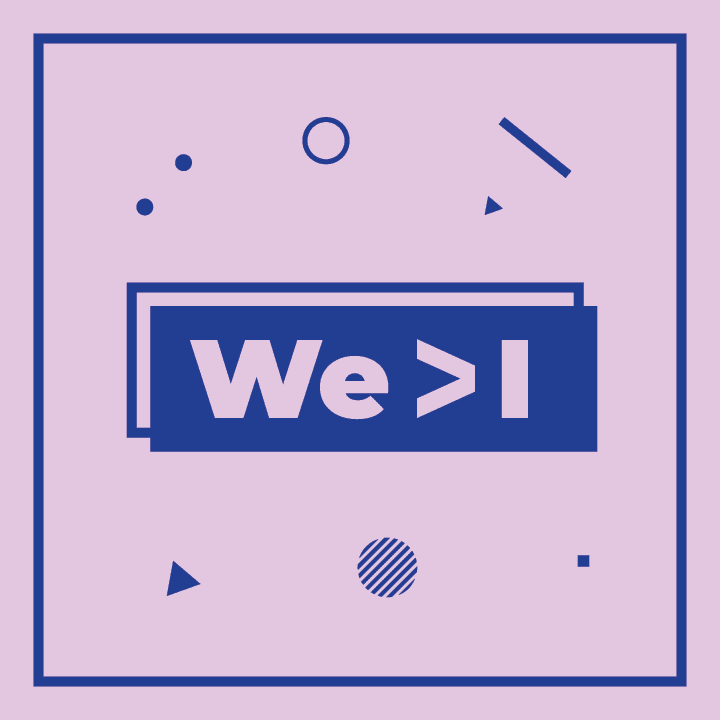 Our founder/chief storyteller/overlord Max Kringen explains We > I perfectly:
"We do nothing in a bubble. We create work together. From the inspiration of a wireframe to a project manager's scheduling interviews and checking off boxes, we do nothing alone. When talking about the work, it's our work, never mine, never I."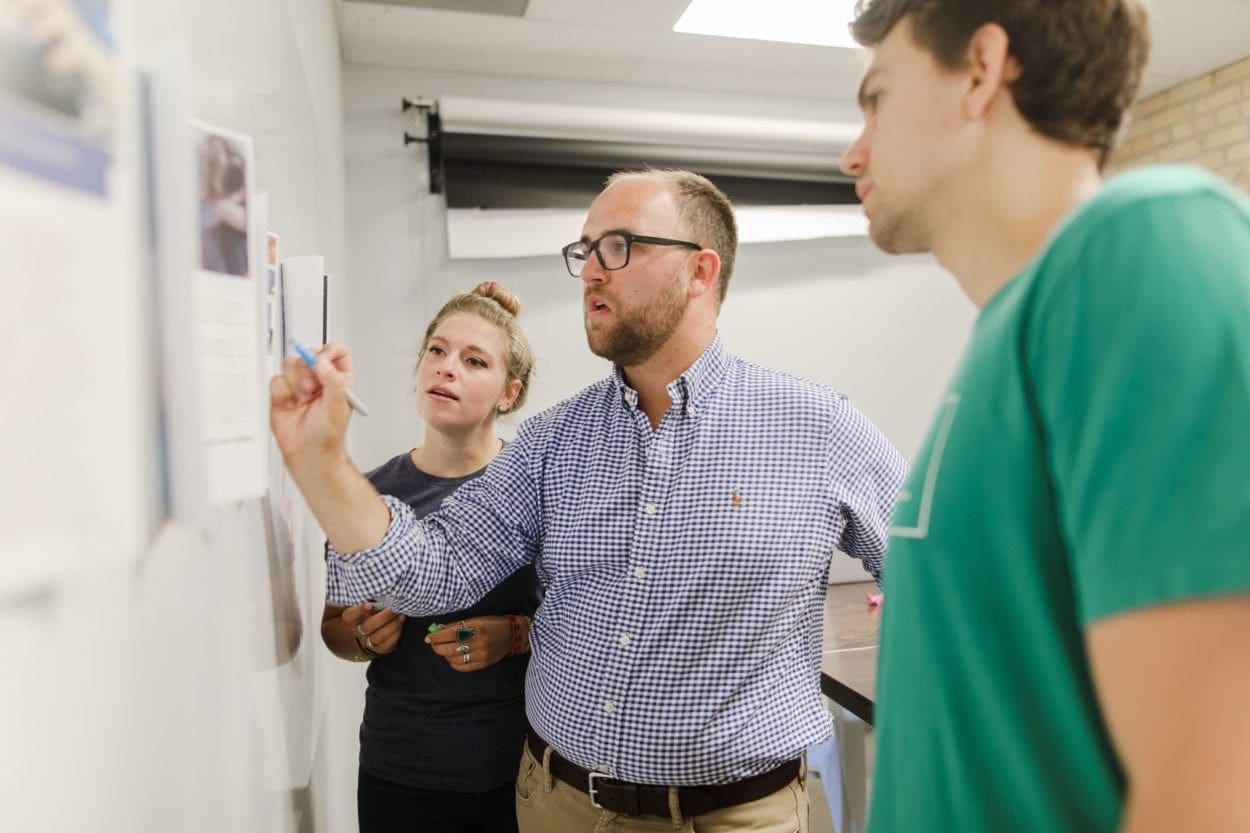 Each and every member of Team Tellwell contributes something to the group—whether it be a special skill, expertise on a particular topic, or a killer sense of humor—that we would be worse off without. Sure, Jayme's abundant knowledge of project management tools, Noah's keen eye for detail, and Aaron's design prowess are all incredibly impressive on their own. But when these things come together? That's when the magic happens.
We do our best to utilize the entire team's individual abilities and talents on every project we create. For example, when we travel for video shoots, we don't just send the film team in our van with a camera and a shot list. At a minimum, we send a videographer to capture film, a writer to conduct interviews, a strategist to assist with creative direction and set-up, and a project manager to keep us all on schedule. The result of this teamwork is a more efficient shoot AND a higher quality film for our client. Check out this video we created for the Broadband Association of North Dakota, which took our team out to Westhope, North Dakota, for proof!
We take this Core Norm very seriously because if we are truly committed to the concept of "our work," that means that each of our names is on every product that we put into the universe. If one of us drops the ball on an assignment, it's not just that person who is impacted; it affects the reputation of the whole team.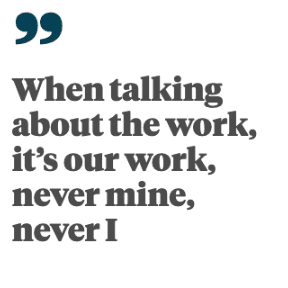 Nobody wants to let their team down. This sense of responsibility to the group means that we are even more motivated to create the highest quality work in the timeliest fashion.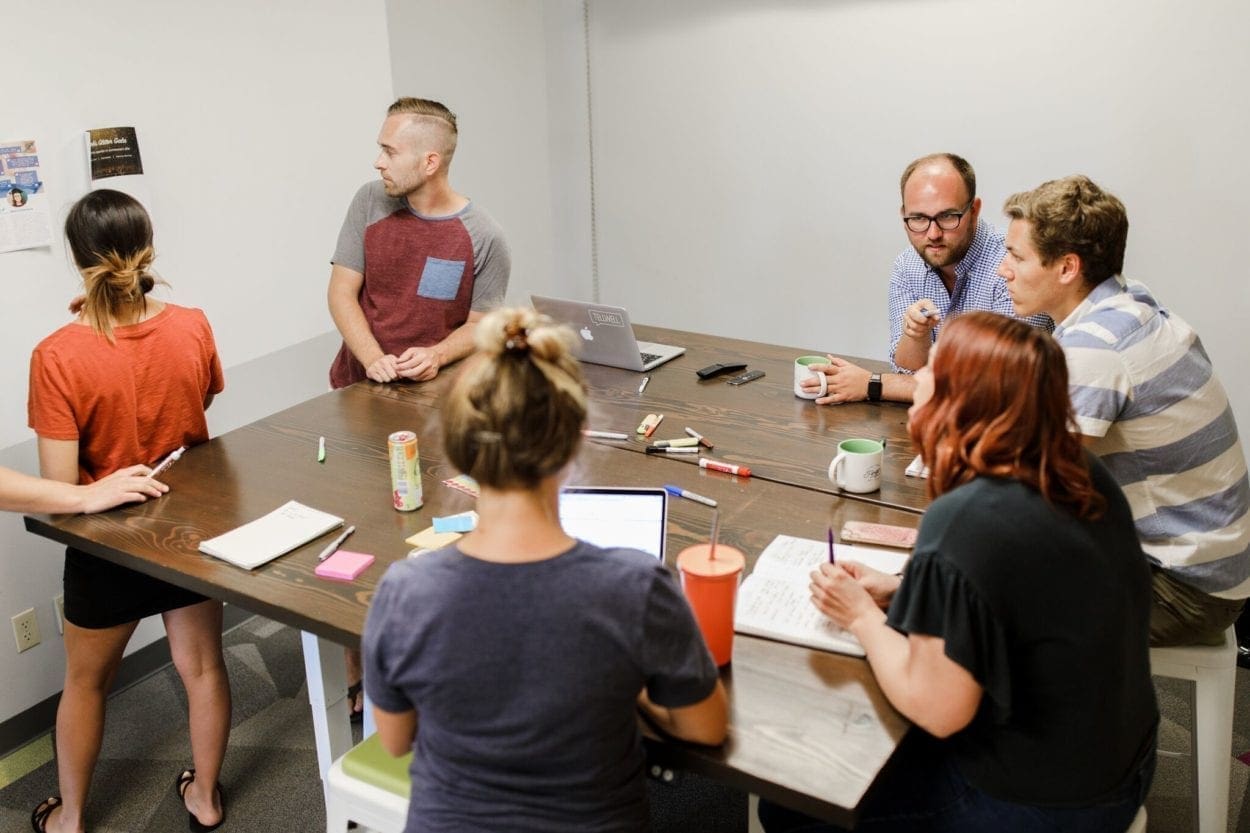 And that, my friends, is why We > I. Check in next month to learn about another Tellwell Core Norm!