This is the Tellwell Plog, a chance for us to share with you what #TeamTellwell has been up to, showcase some of the projects we've been working on, and (of course) show you all the pupper love a plog can handle!
REUNITED & IT FEELS SO GOOD!
This week was full of reunions! Tellwell alumnus Intern Kevin popped by for a visit on Tuesday (and twinned with Rich #WhoWoreItBest), and Mindy took a break from maternity leave to have lunch with us on Thursday.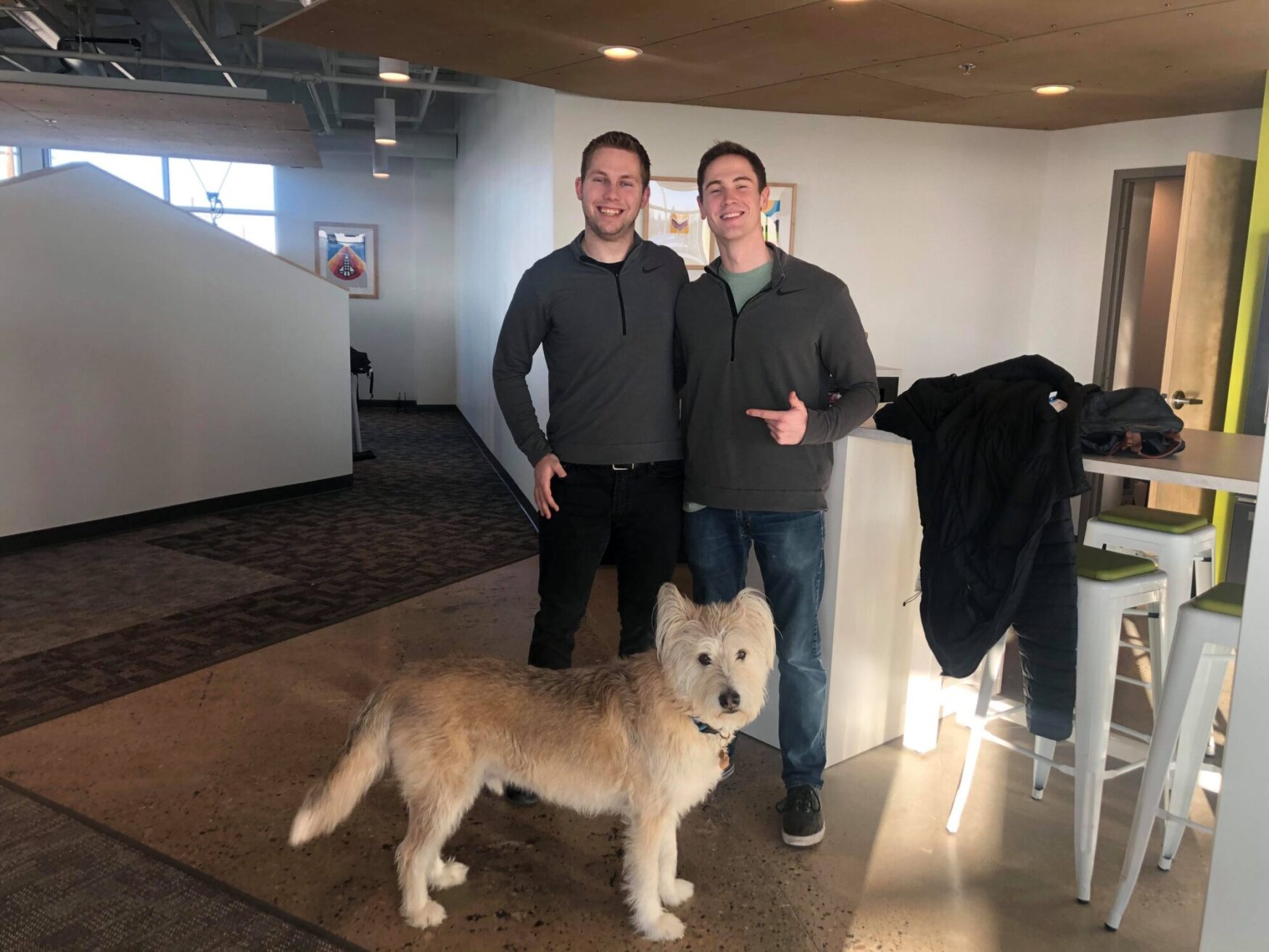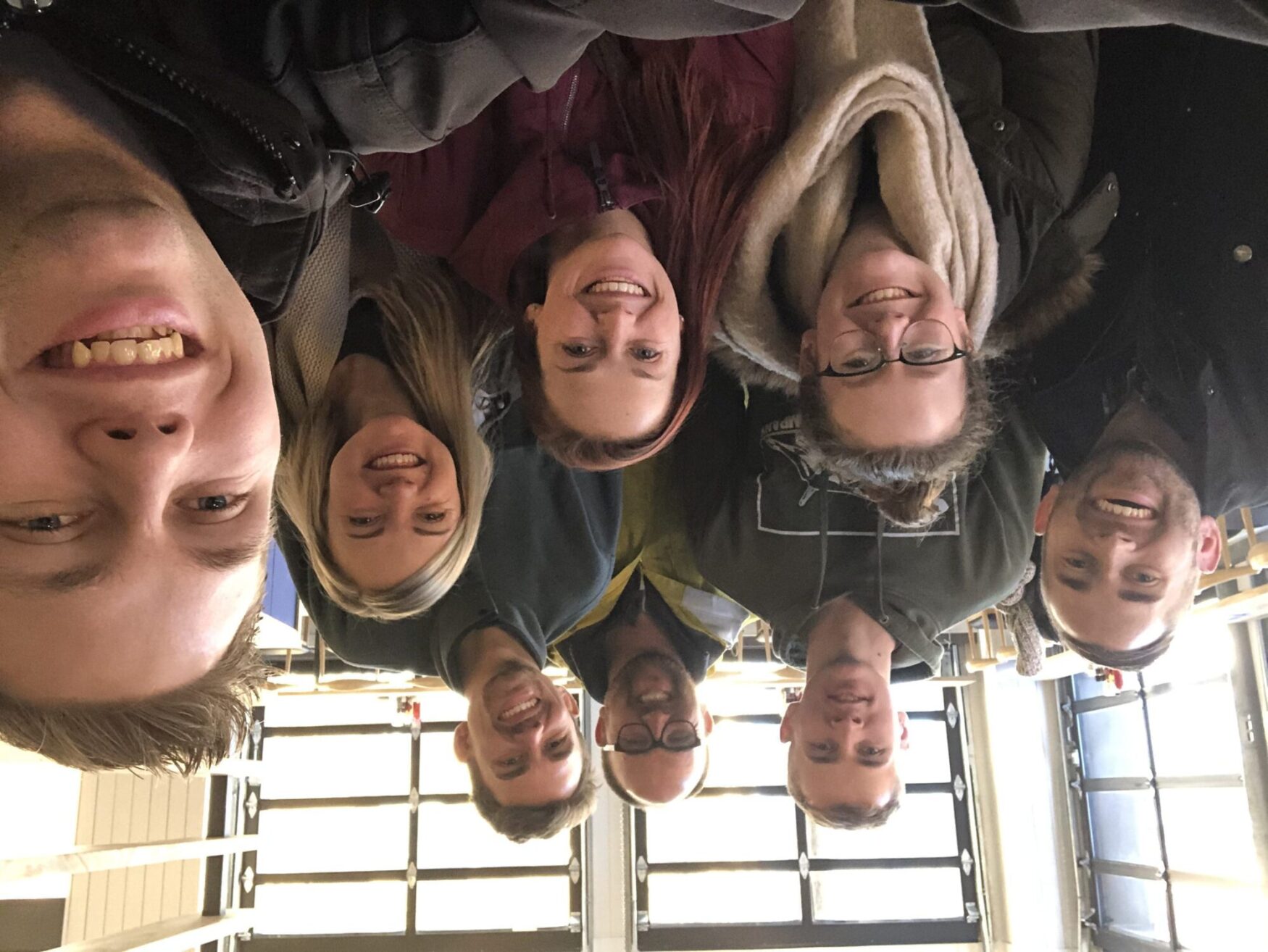 Here at Tellwell, every story we tell is special. If we are working with a client, it is because we truly believe in their work, their mission, and their people.
That being said, there are some stories that leave a lasting mark on our hearts–and it's clear that CCRI's upcoming Giving Hearts Day video is going to be one of them. While filming with CCRI on Wednesday, we had the opportunity to meet Liz, an incredibly bright and bubbly young woman who is able to live a safe and fulfilling life thanks to CCRI's Supported Living Services Program. When Liz smiles, you can't help but smile–and we can't wait to share her story with you!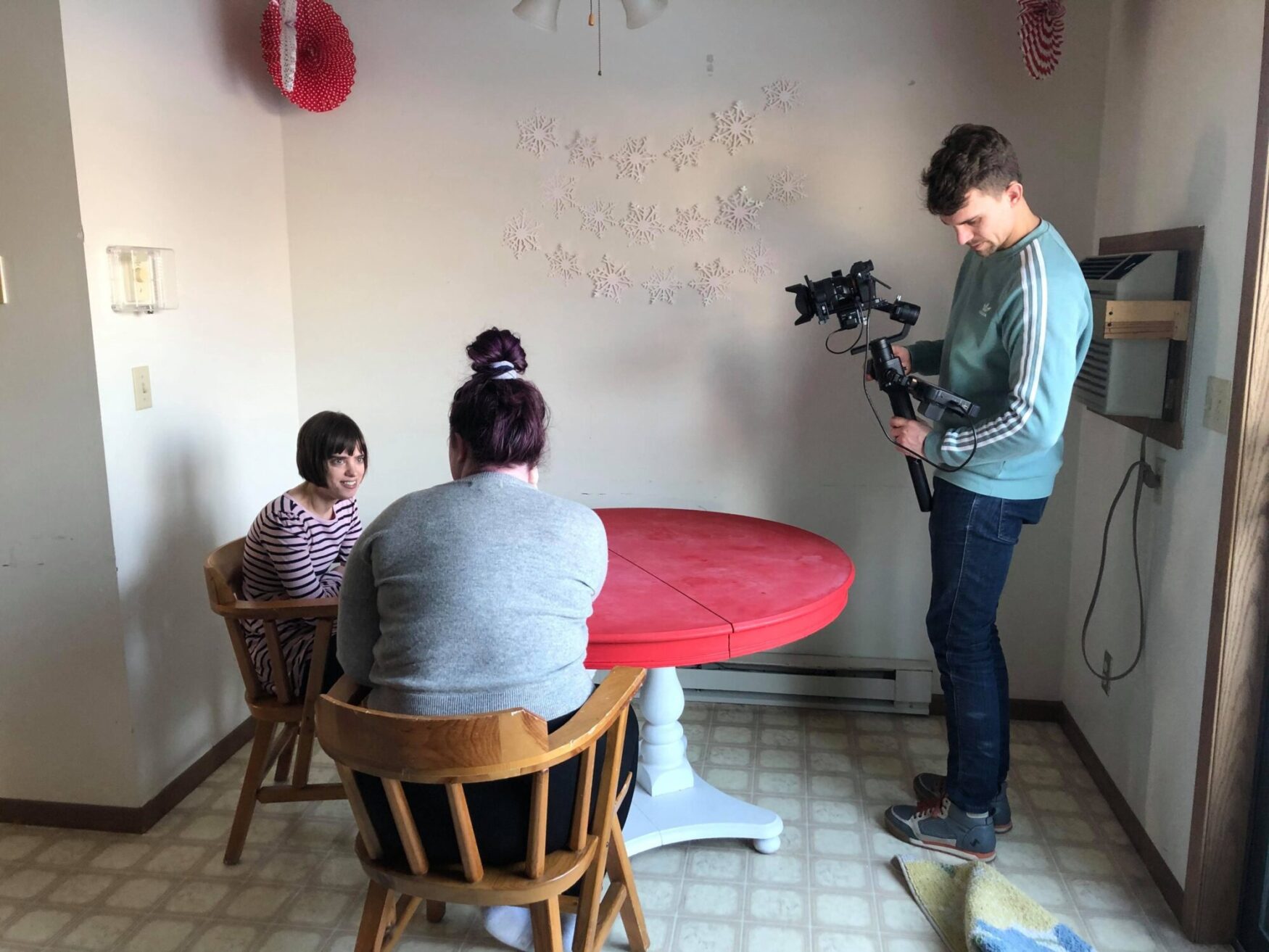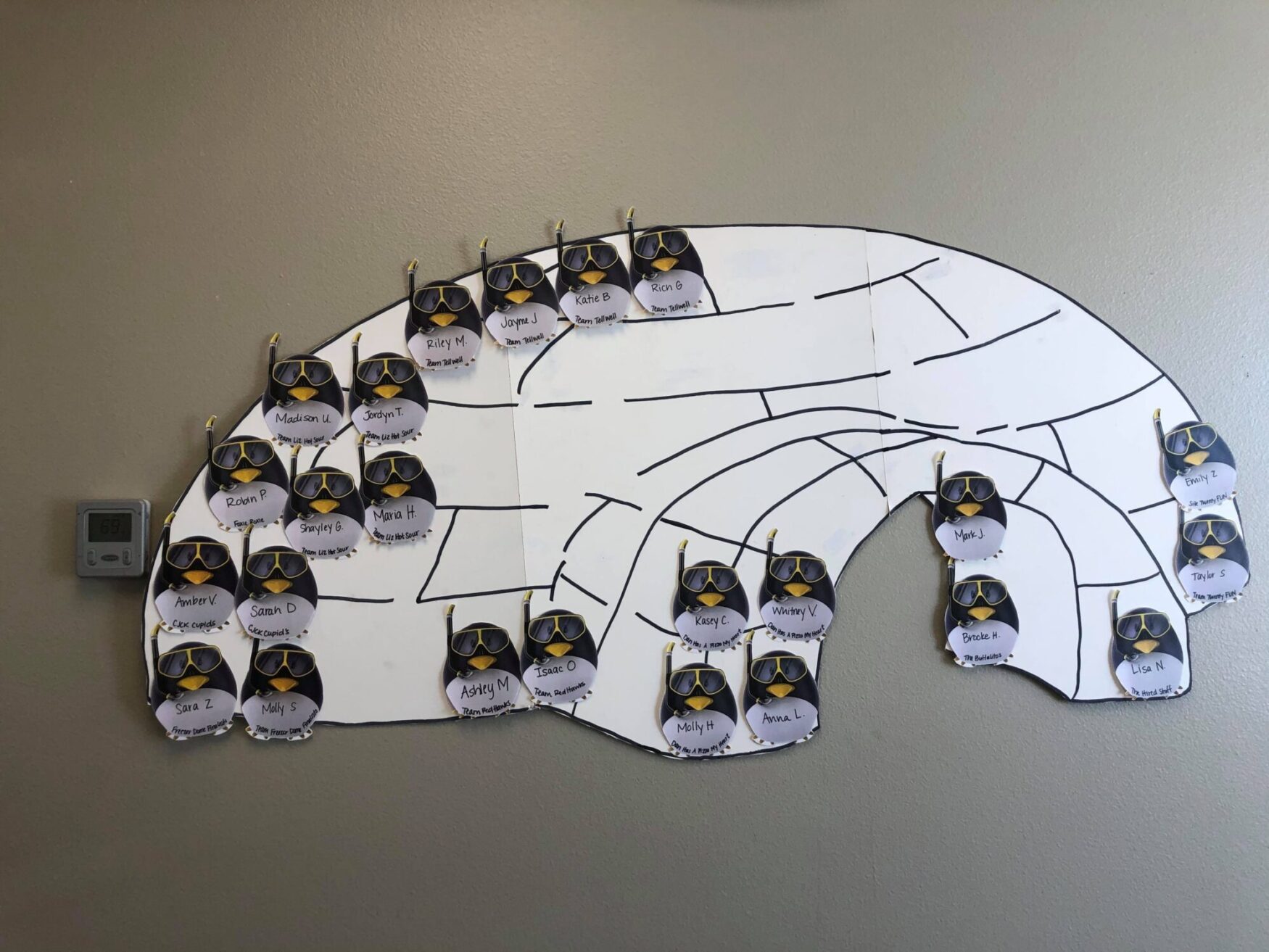 P.S.: Team Tellwell is supporting CCRI by participating in the Polar Plunge on February 13! Every dollar that we raise will help CCRI's clients live their best lives–donate today! ?
It's Live: BIO Girls Giving Hearts Day
Speaking of Giving Hearts Day and awesome organizations, BIO Girls premiered their Giving Hearts Day video this week. BIO Girls is working to improve the self-esteem of adolescent girls through empowerment of self and service to others, and their impact is HUGE. Check it out:
It's Live: Audubon Dakota
We had TWO video premieres this week! Over the past three months, we have been workings with Audubon Dakota on a project that was new to both of our organizations: a video annual report! Their work to protect and restore native habitats for our region's native bird species lends itself to some stunning video content. Check it out:
Thank you for checking in with us! 
 #TeamTellwell