Gather Round the Campfire!
We have welcomed so many #TellwellTribe members to our new space this week! Audubon Dakota joined us around the campfire this morning for a video debut. We have had a wonderful time collaborating with them to create an Annual Report video, and we can't wait to share the final product with the rest of you!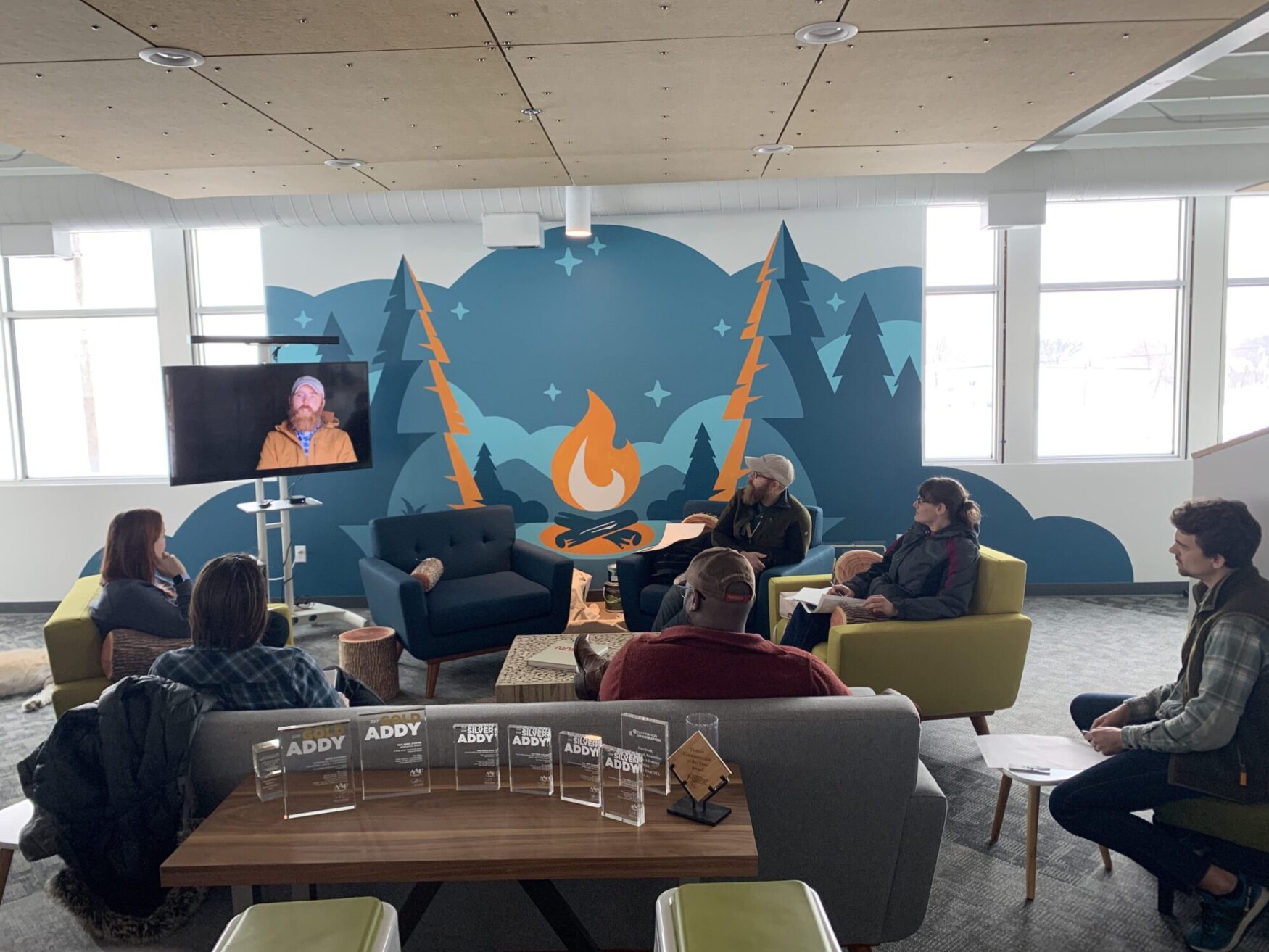 "Just Call Me Cam-ye West!"
Another Choice Bank Happenings, another Cam the Camel appearance! This one was extra special, as Mr. Brian Johnson himself, CEO of Choice Financial Group, donned the camel costume. Thank you to Brian for being such a good sport (and a surprisingly good rapper?) and everyone at Choice Bank's Amber Valley location in Fargo for hosting us!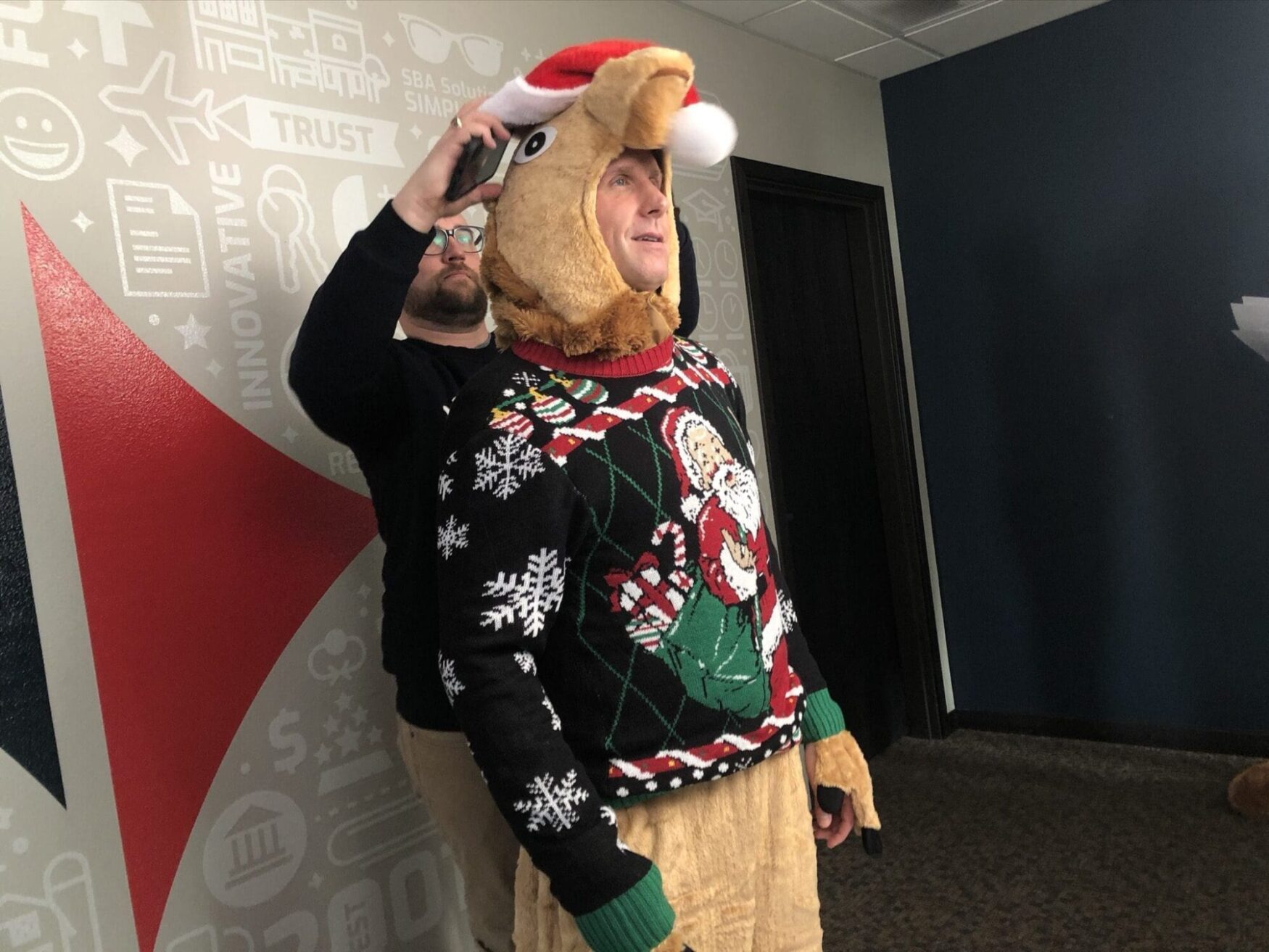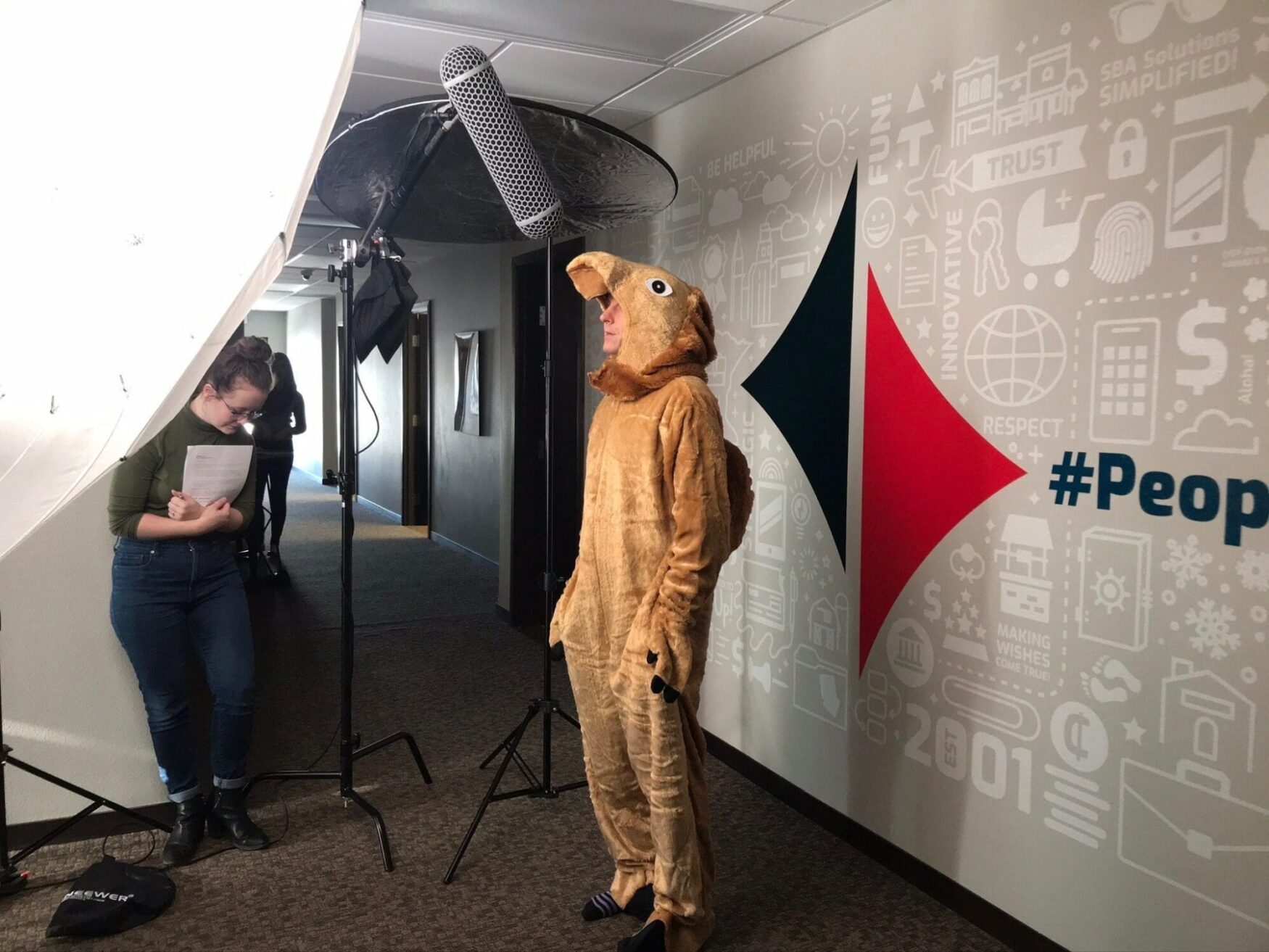 On Thursday, we joined the fine folks at Ronald McDonald House Charities of the Red River Valley for a Hotdish at the House event, where we learned more about RMHC's history and mission, toured the new House, and ate some DELICIOUS tater tot hotdish (Aaron's favorite). Thanks for a great afternoon, RMHC!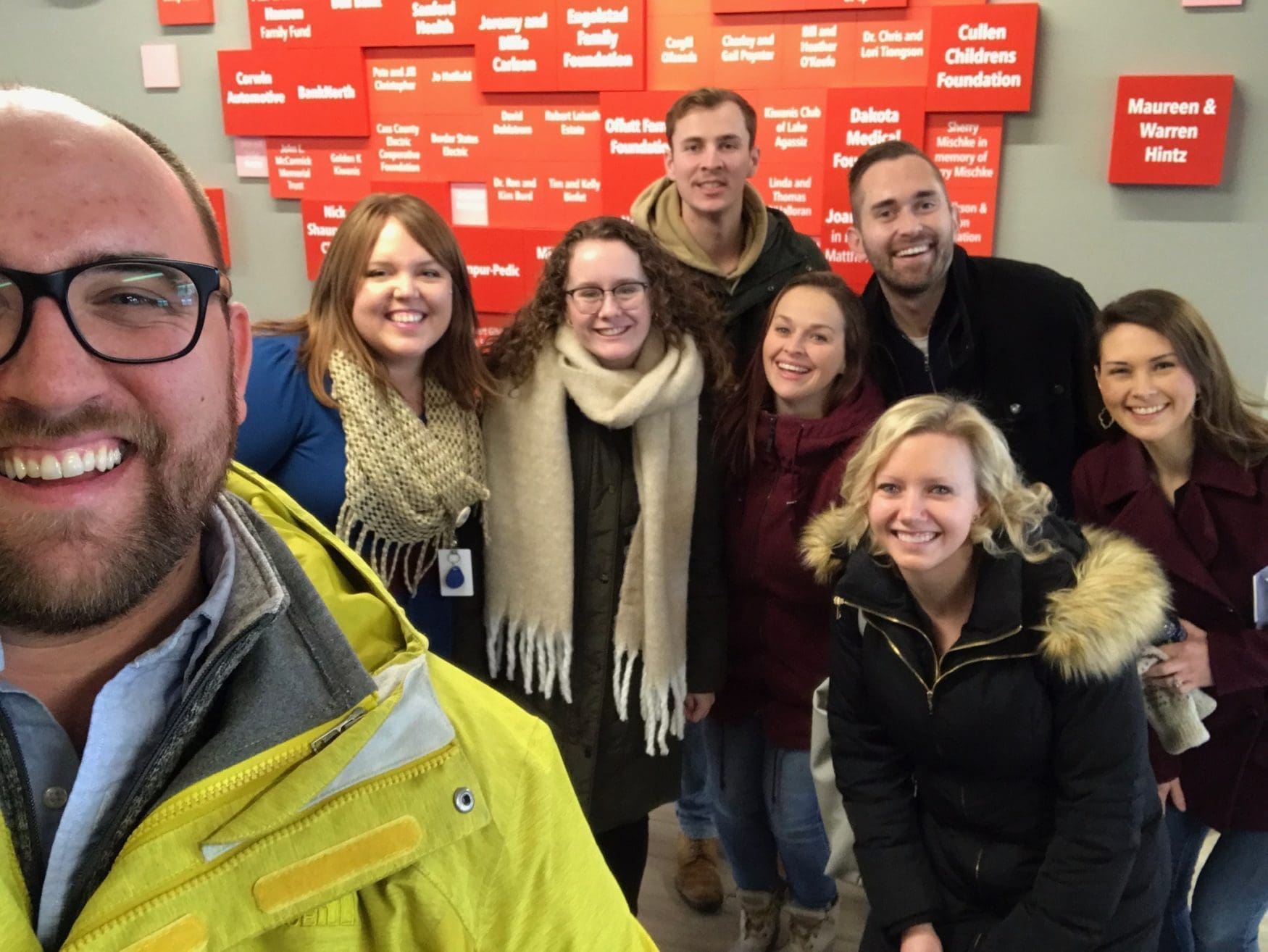 It's Beginning to Look a Lot Like Tellwell
HUGE thank you to InterOffice for helping us put the finishing touches on our new space! Our new conference table and island look spectacular!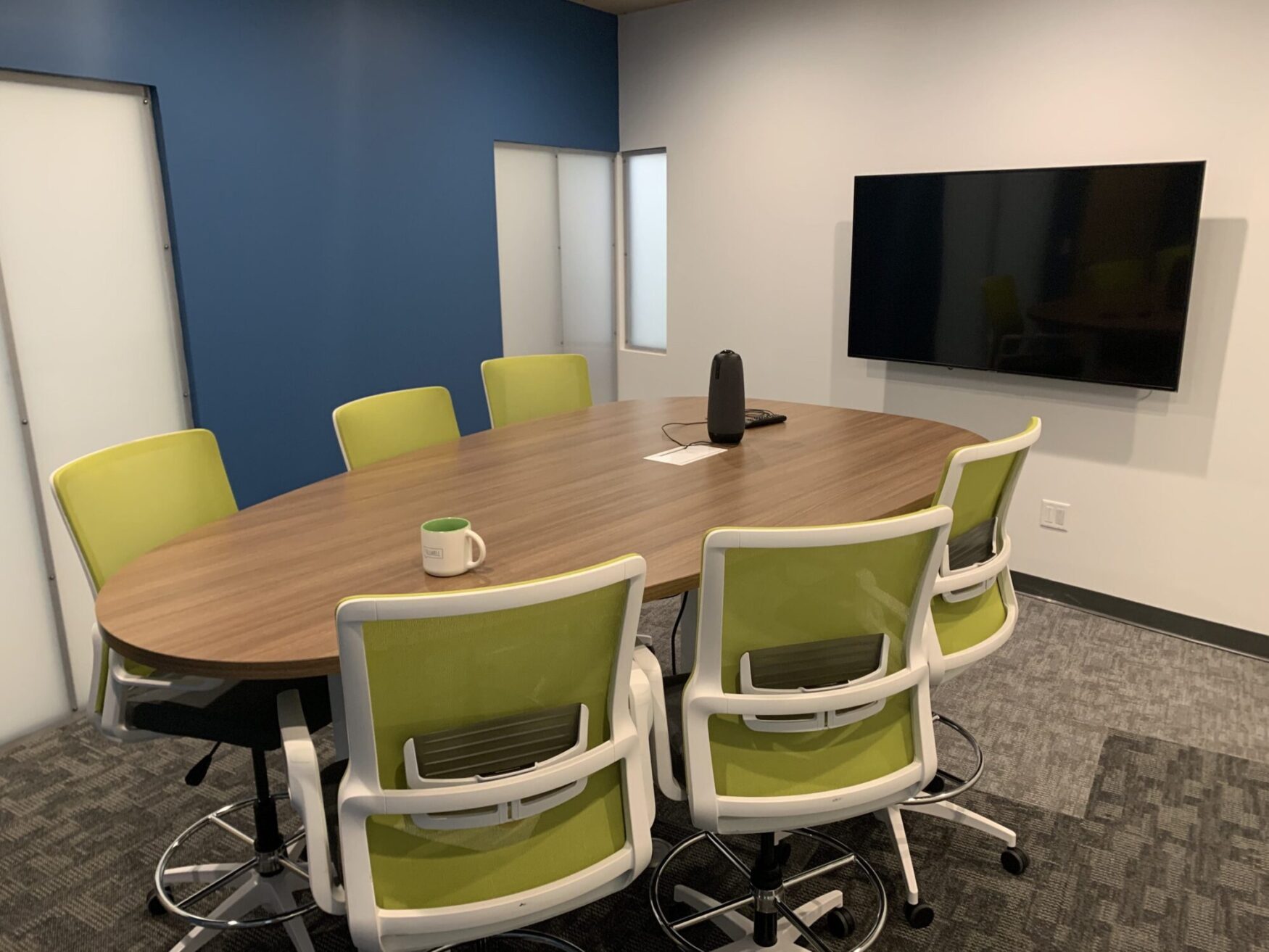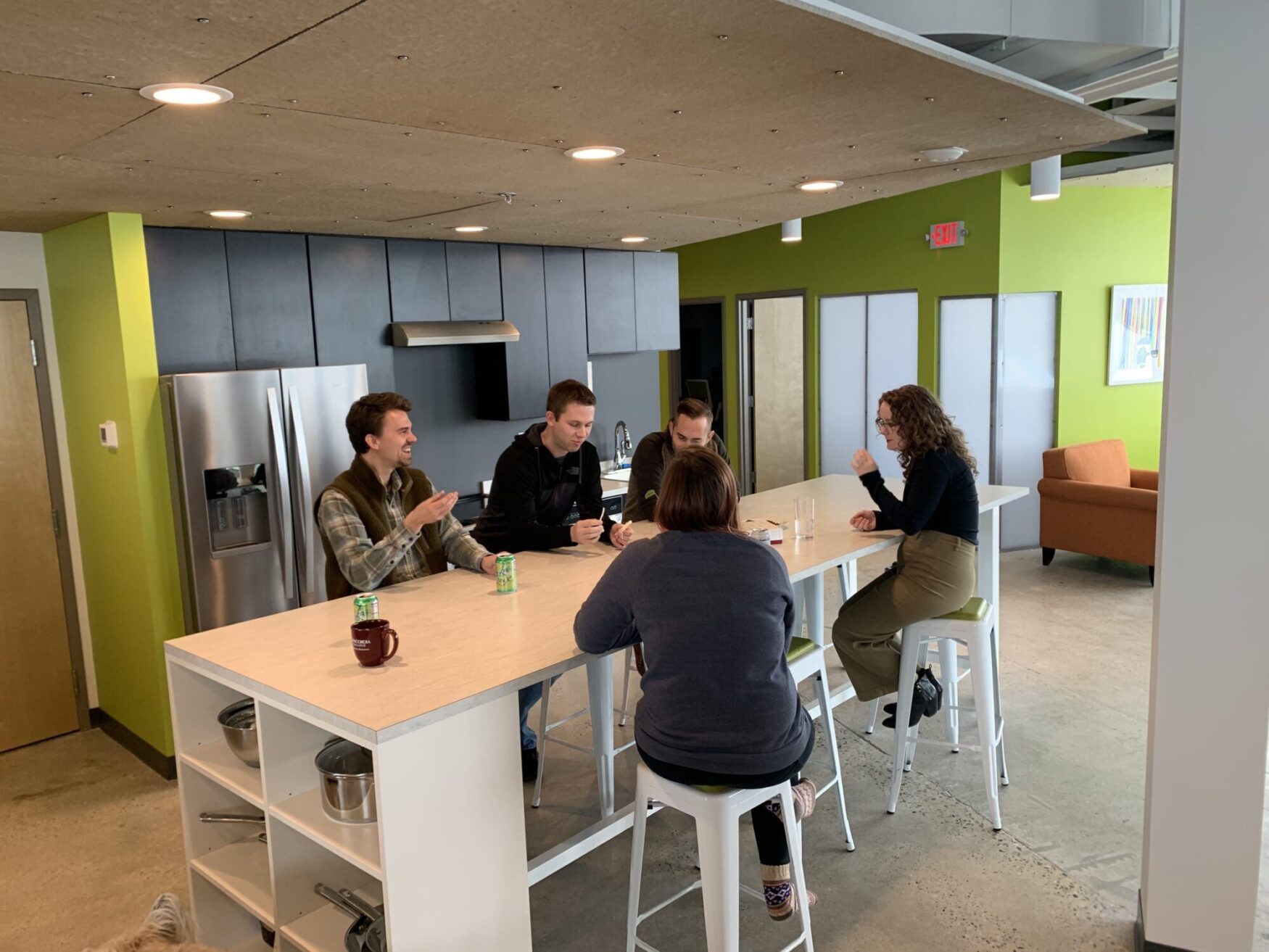 Lastly, The Cone of Inspiration! Our intern "claims" that setting it up was harder than it looks.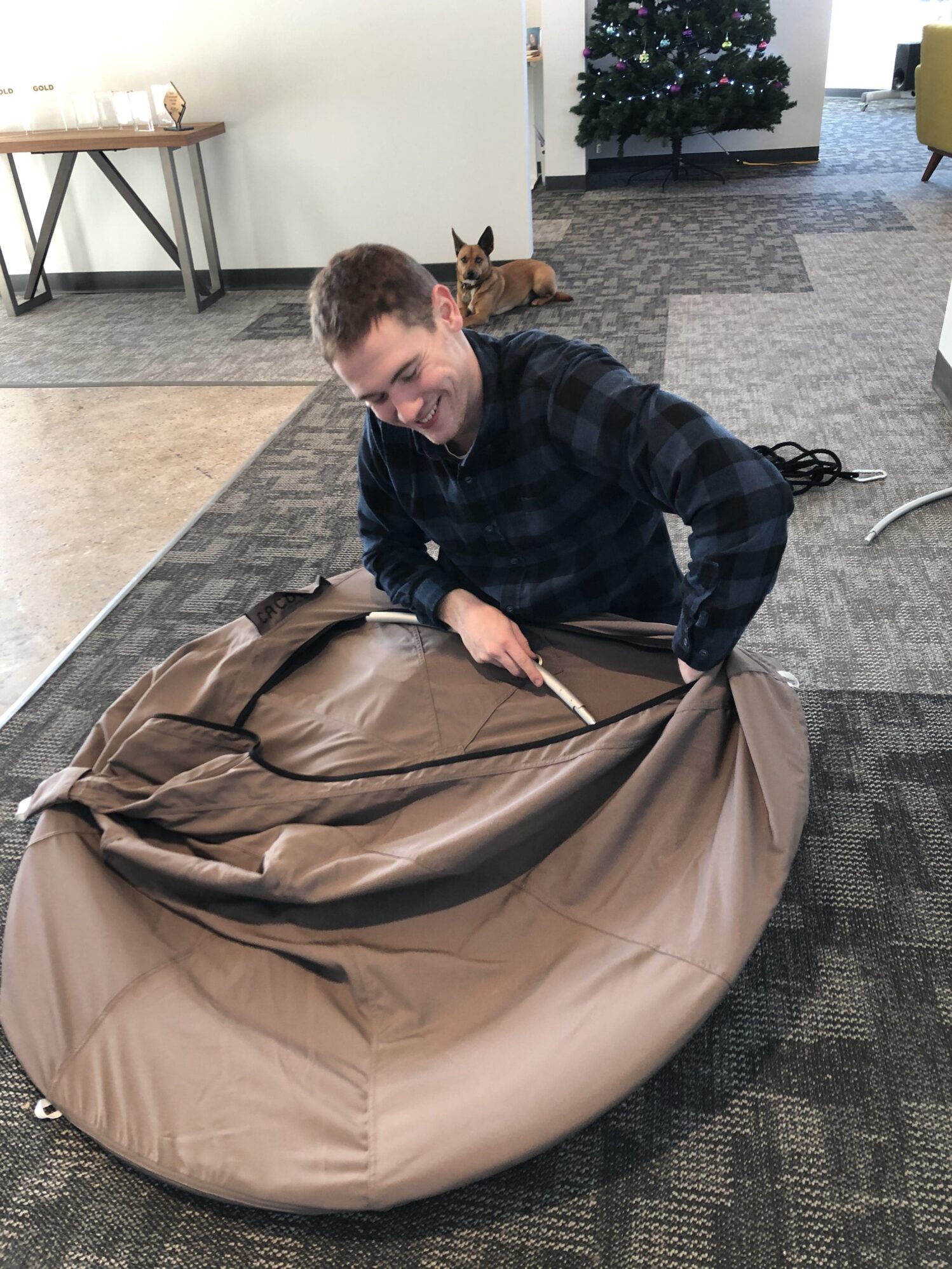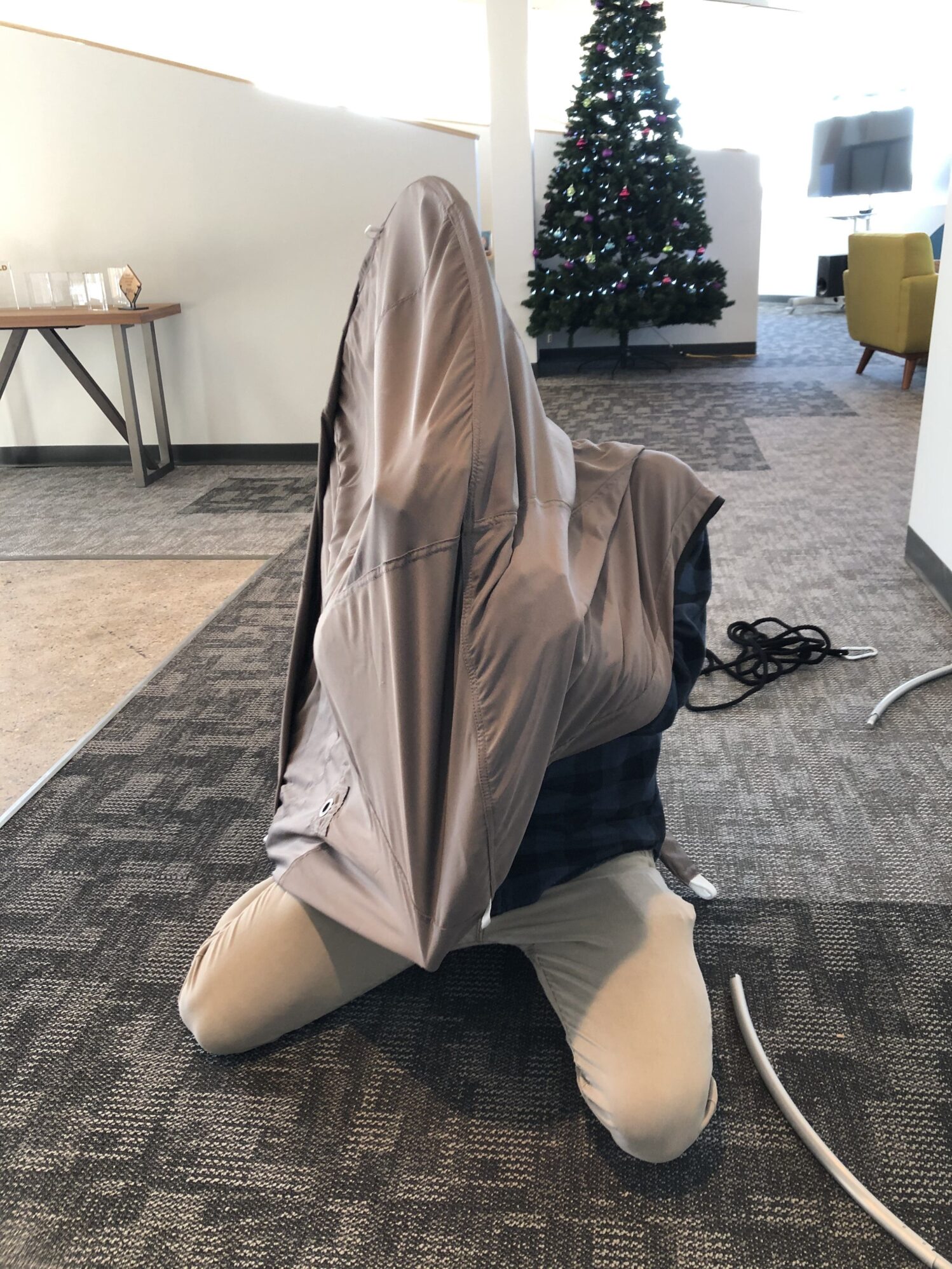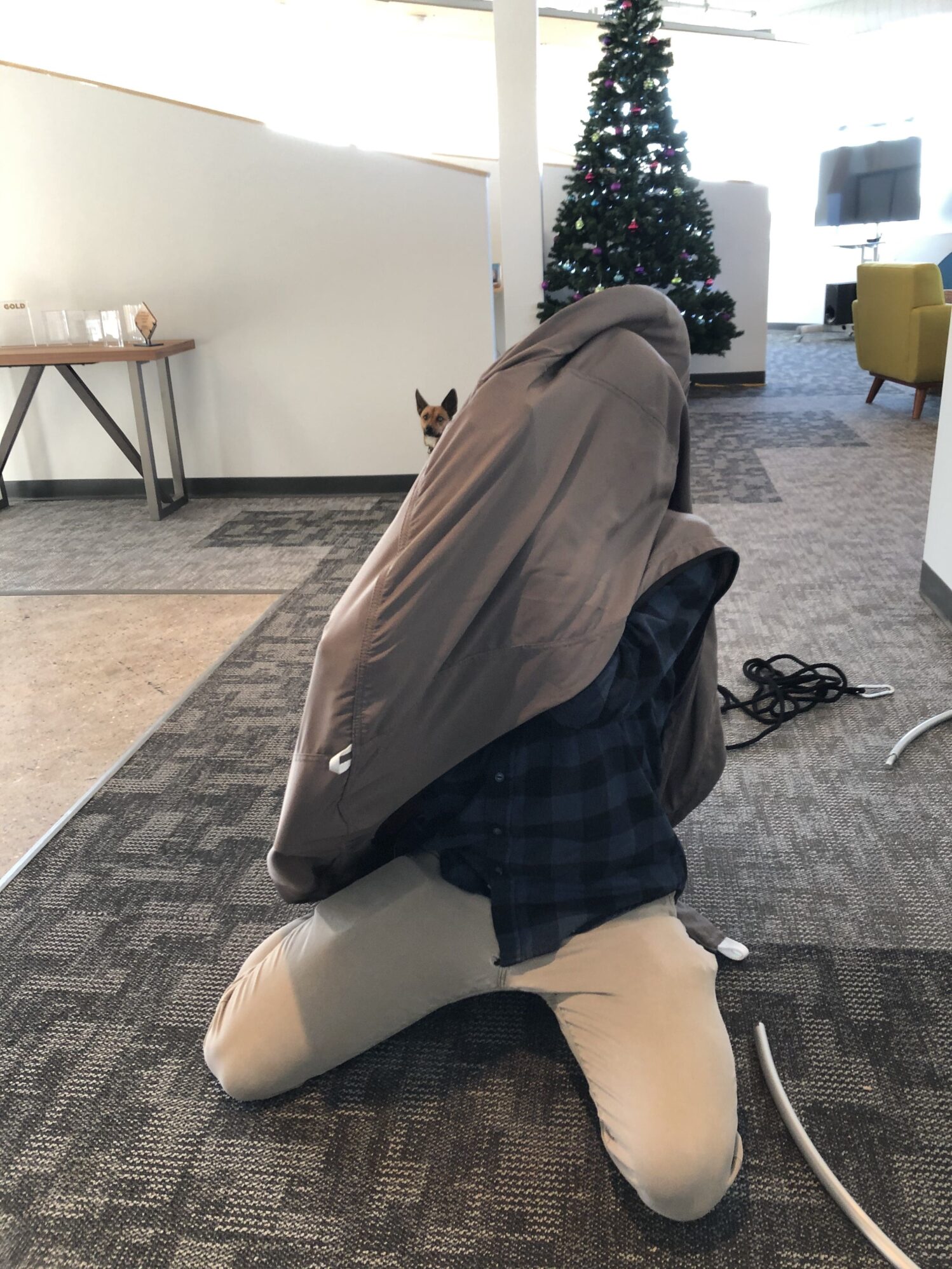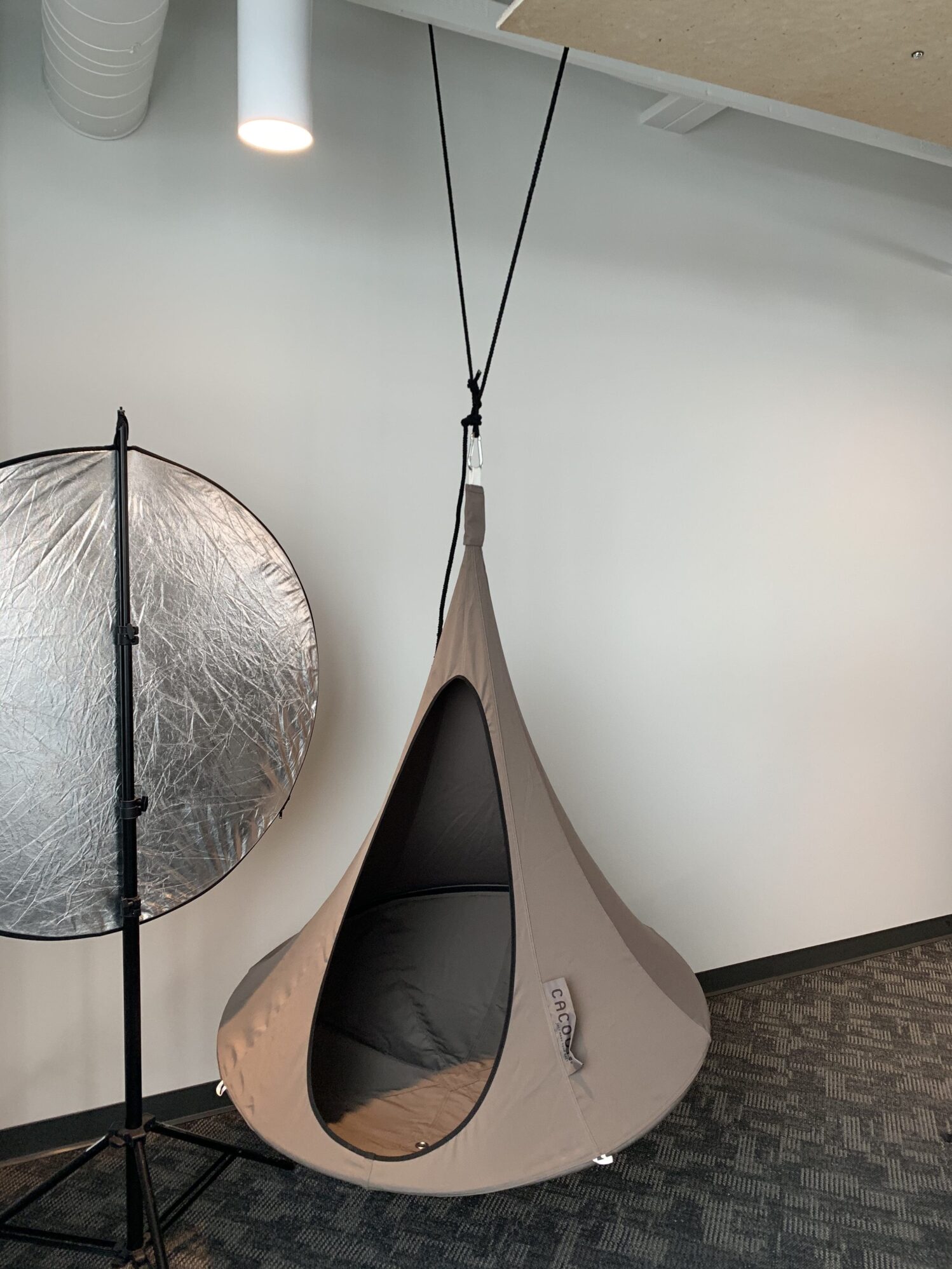 JAYME AND PADDINGTON ARE BACK!!! Plus, our new chairs have the perfect amount of space for a pupper and a human to share!