This is the Tellwell Plog (photo-blog), a chance for us to share with you what #TeamTellwell has been up to.
Listen, friends… I feel the need to apologize. You probably already know what I'm going to say… yeah… there was no Plog last week. BUT, for good reason! Tellwell was on our Spring Retreat, which was full of action (you'll see what I mean below), but my little brain did not have the mental stamina to write the Plog on Friday.
SO, that means this week's is extra jam-packed with goodness. So, grab your beverage of choice, a little snack, and read all about our past two weeks.
Welcome to Tellwell, Riley!
Or, should I say, welcome back.
Our good friend, Riley Mack, joined the Tellwell team last week as our Web Specialist! He's coming on to support our increasingly large list of web projects, both new and ongoing, as well as venturing into some fun design projects.
Riley previously was on the Tellwell team last year and, after a short hiatus, has decided to hop back on board the Tellwell crazy train. Cheers to Riley!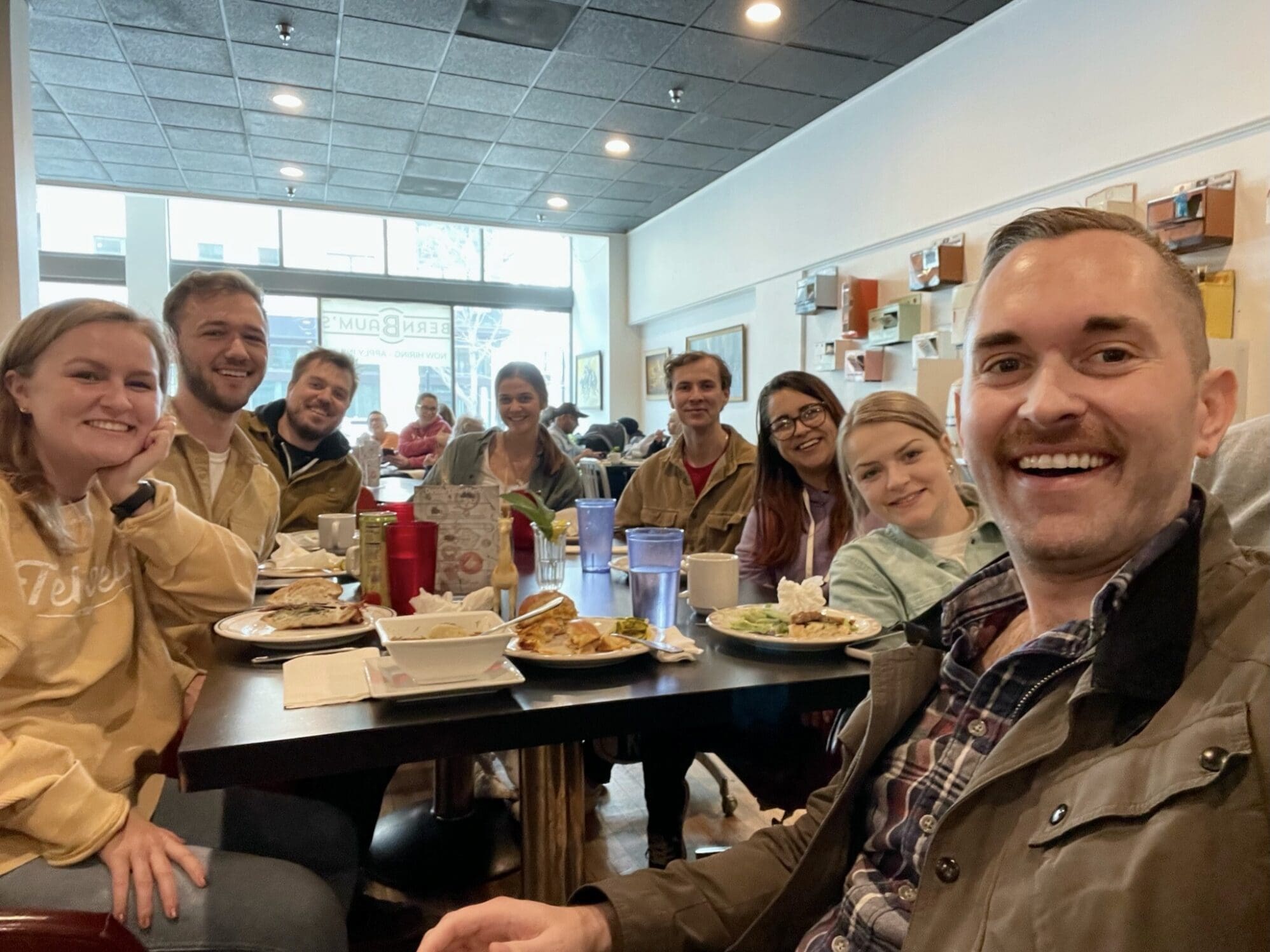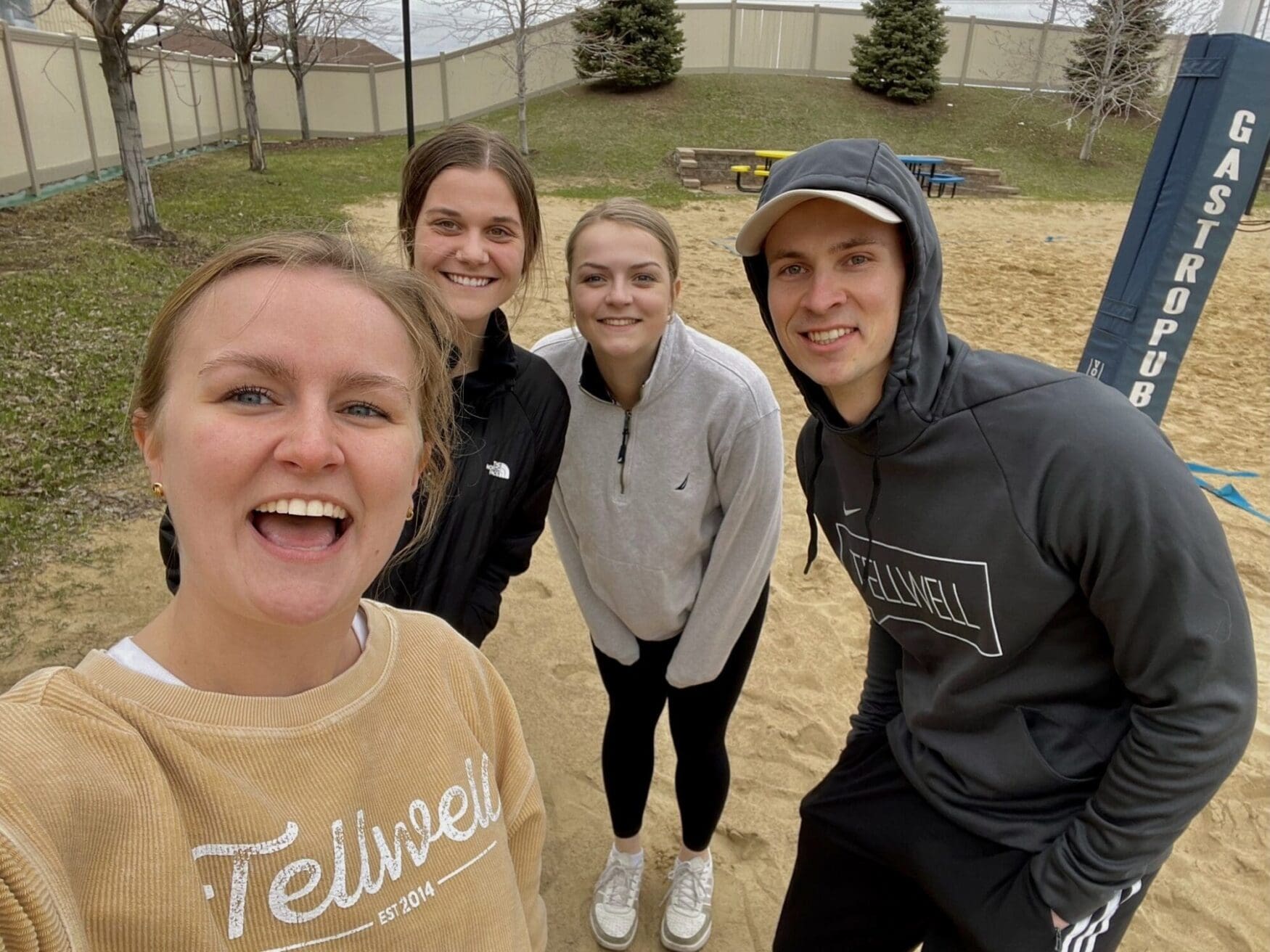 Travel Recap – North Carolina and Montana
We're back into a season of travel for the film crew. Last week, they were out in beautiful North Carolina filming for our friends at Bridgetek in Winston-Salem.
This week, the gang headed out to a familiar location – Bozeman, Montana as we did some shooting for commercial spots for the lovely (and handy) Kenyon Noble Lumber and Hardware.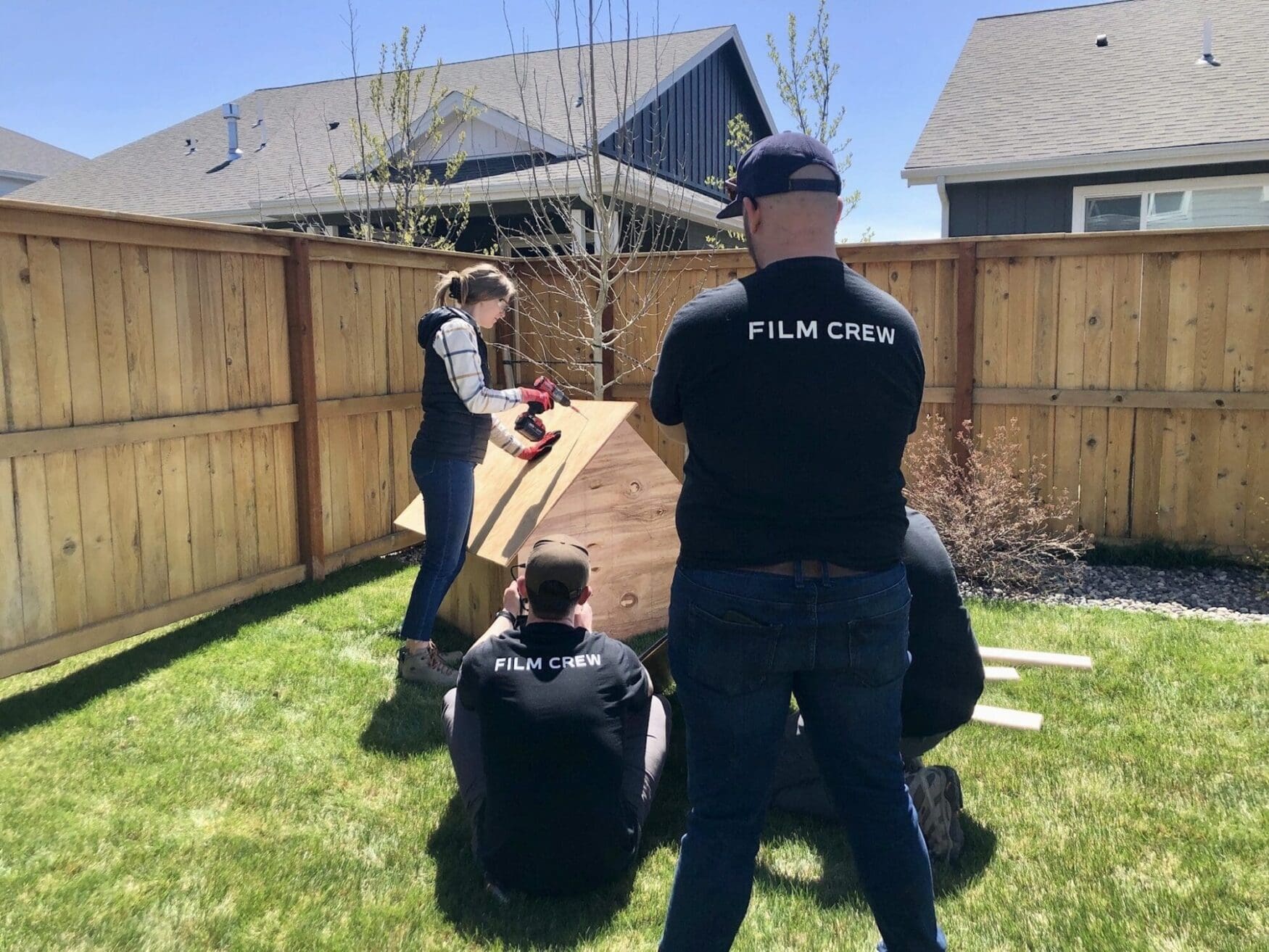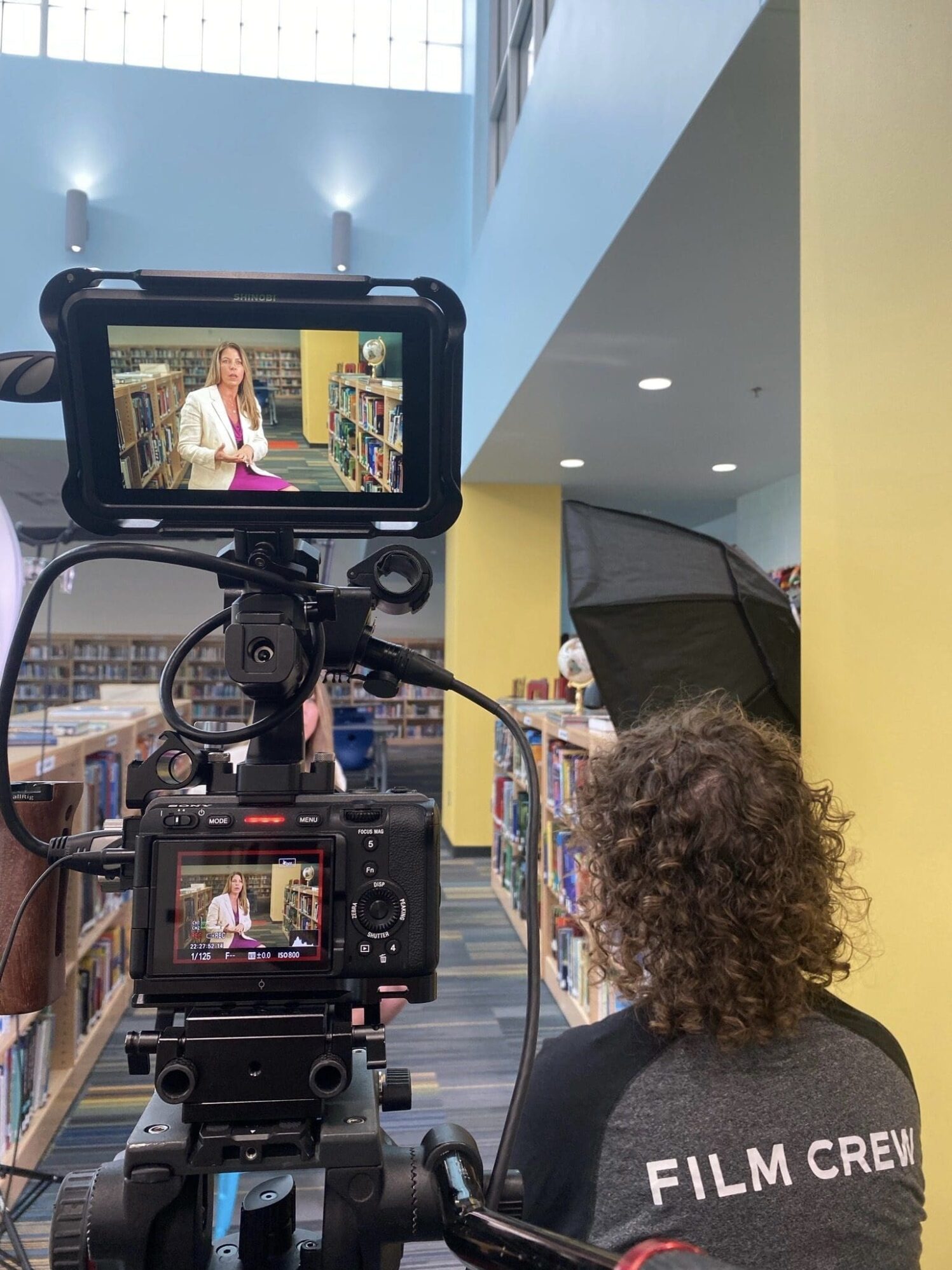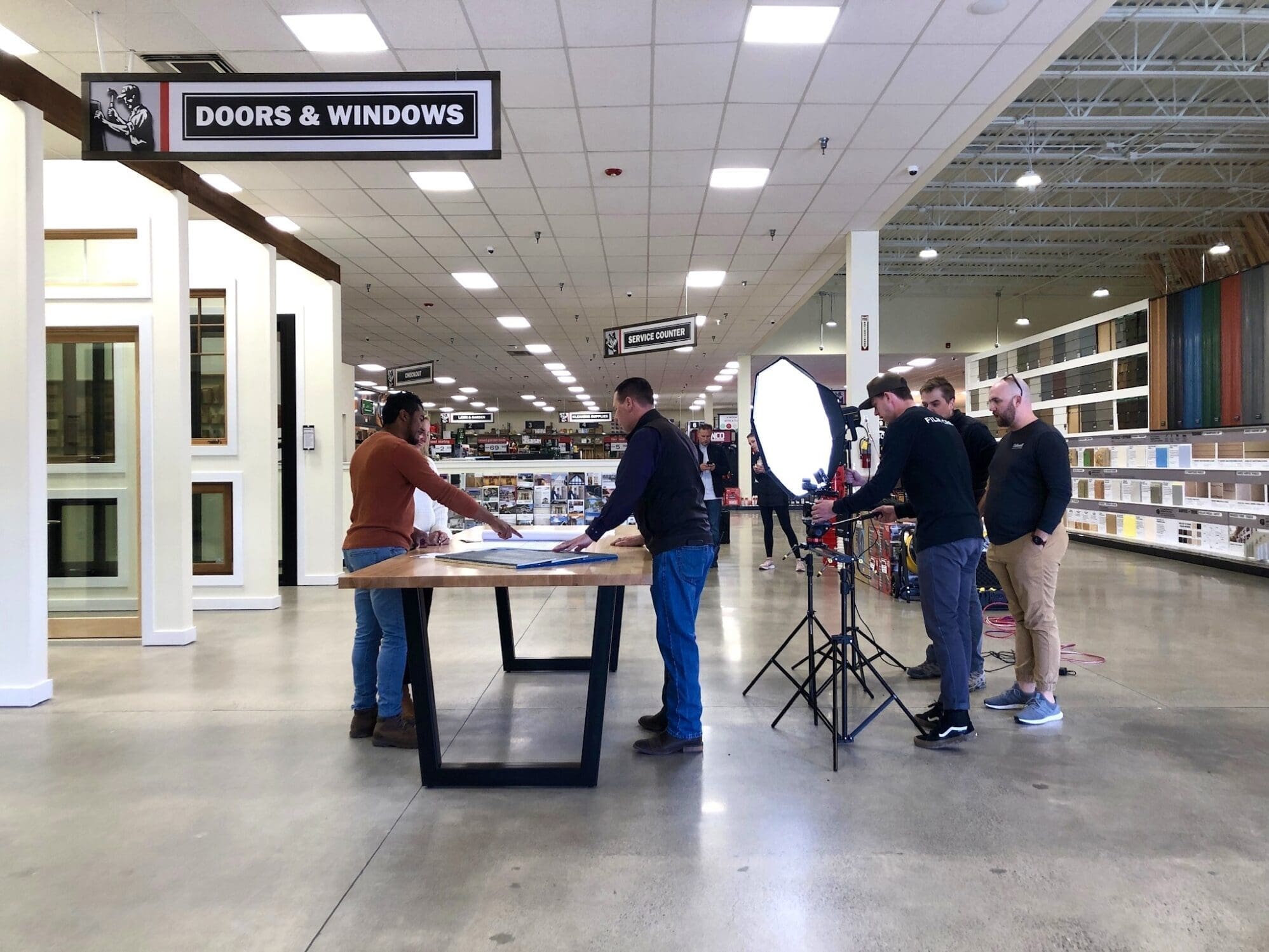 Tellwell Spring Retreat 2022
Last week, the team took to the road and headed to a little house on a lake in Minneapolis to take some much-needed rest, connect as friends, and take a break from work. It was a lovely week, and we all came home feeling very energized.
We had quite the adventure, but I'll let the photos speak for themselves.
We began our journey with everyone's favorite roadtrip activity – changing a flat tire! Big shoutout to the random guy in the van who told us our tire was flat. Thanks, man. We wouldn't have made it without ya.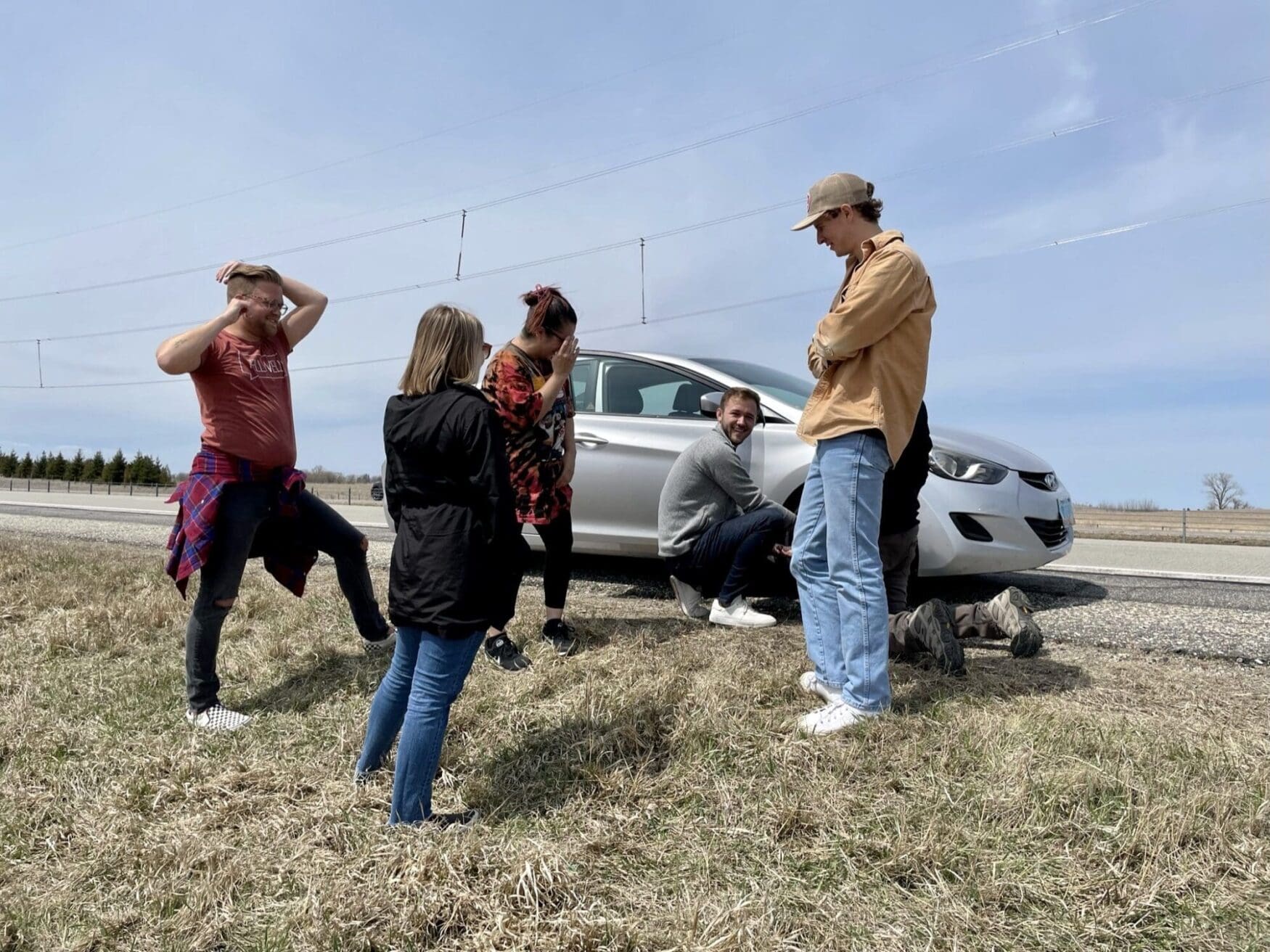 We decided to take it easy on our first night and spend some time together. We made food, hung out by a campfire, and chatted about big ideas.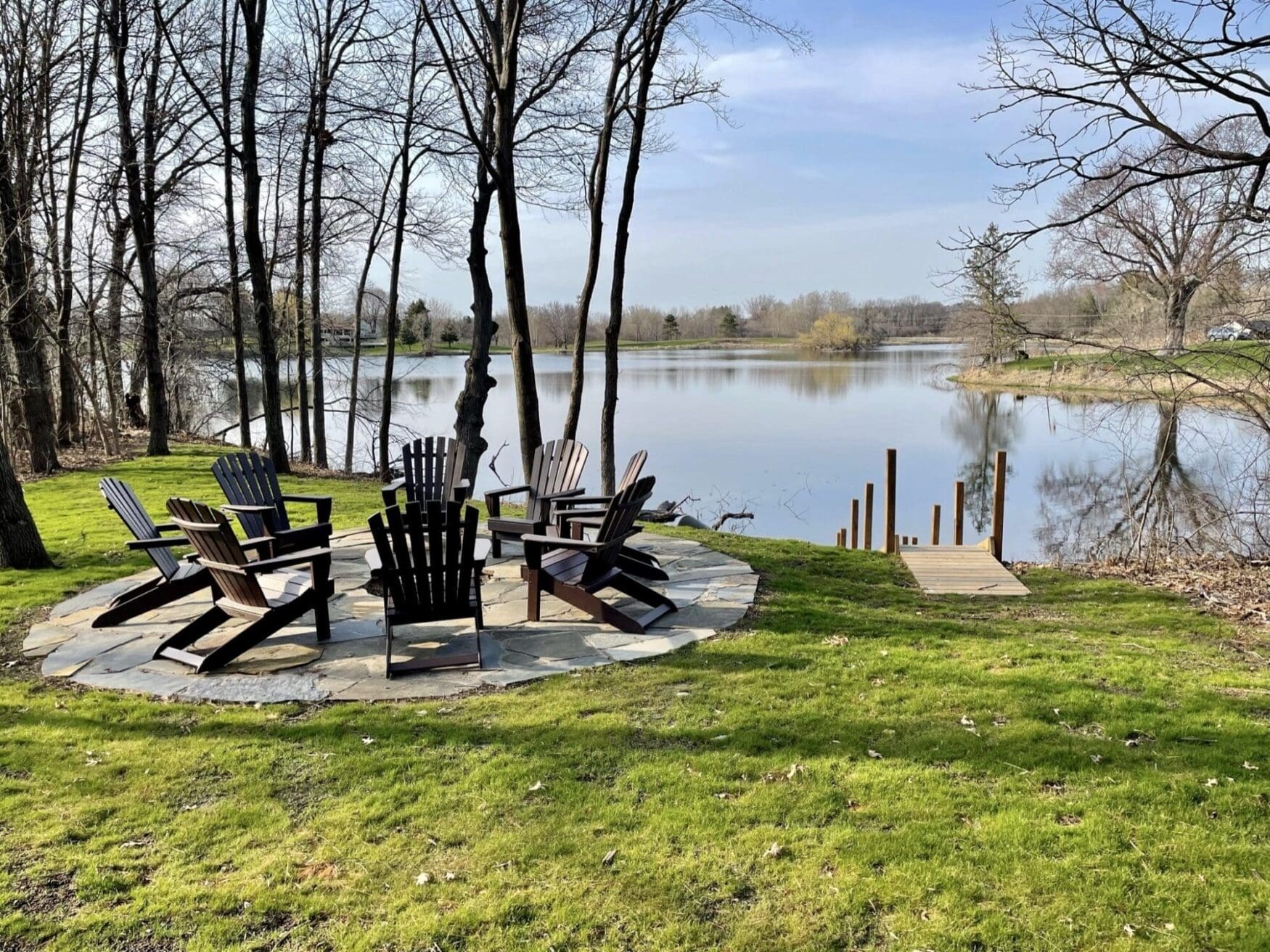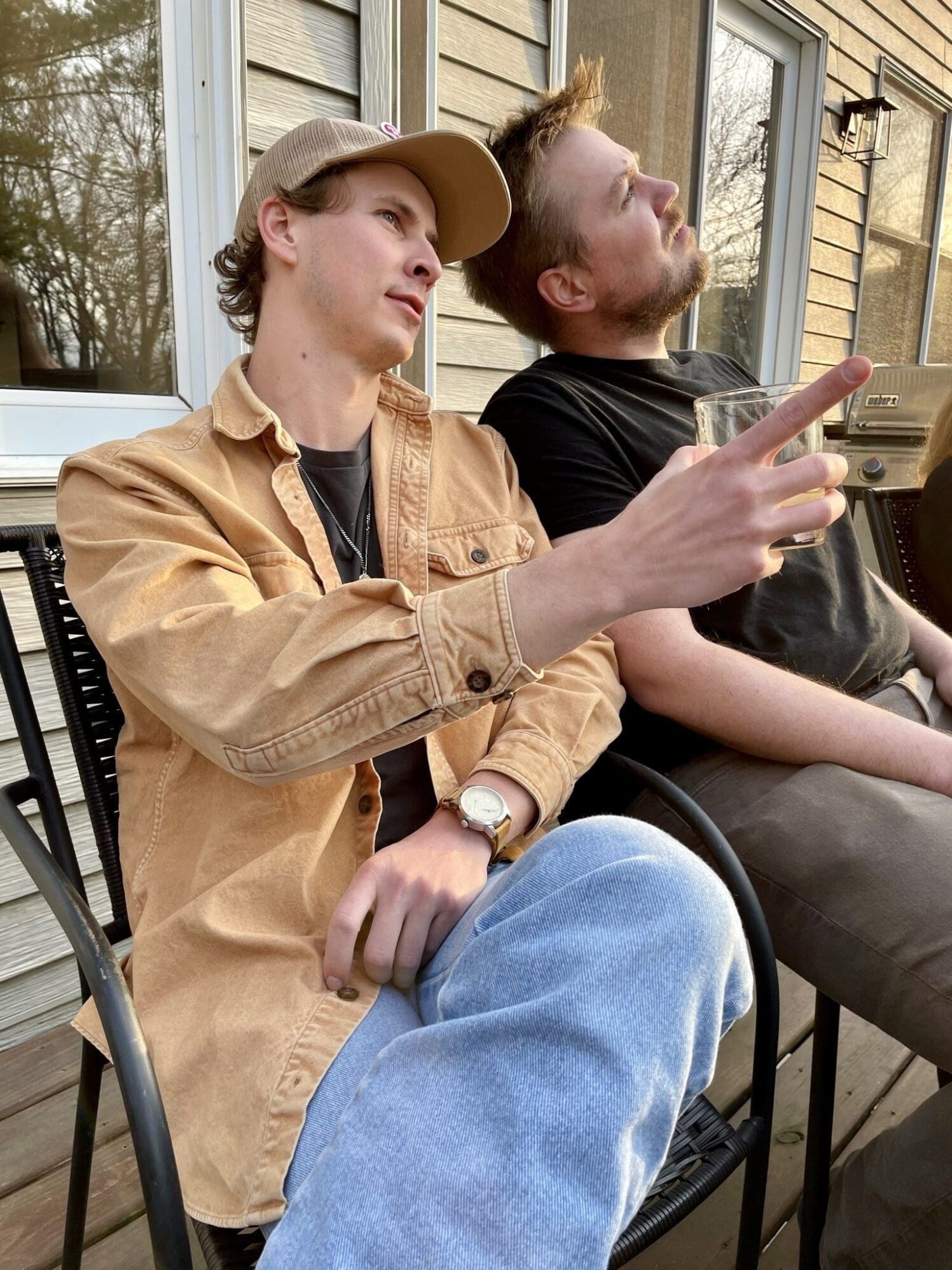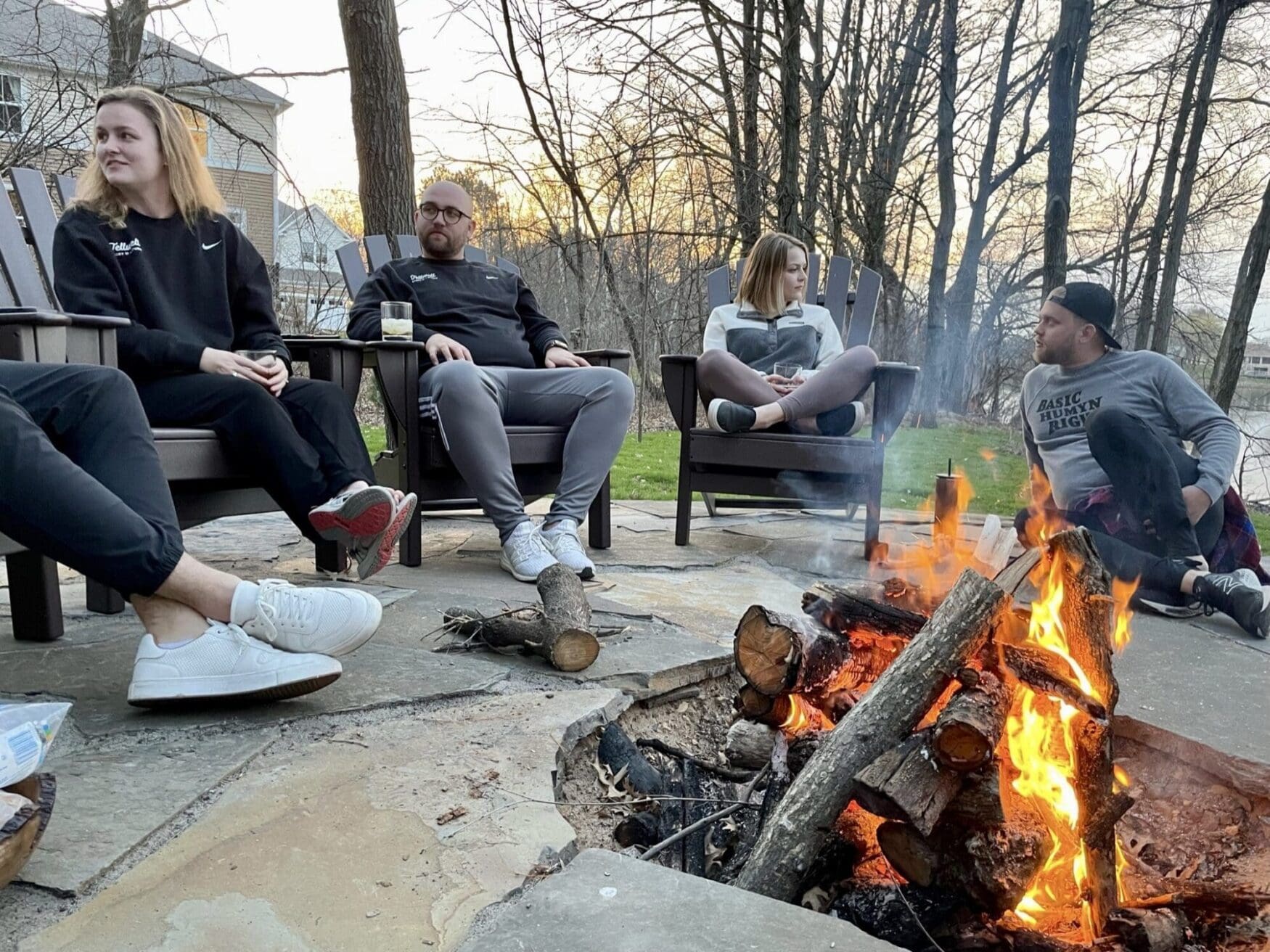 In the morning we were joined by Michelle Cederblade, who led us in a facilitated Gallup Strengths Assessment course as we learned more about our strengths and how to bring out the best in each other!
A huge shoutout to Michelle – she was fantastic, made the information very easy to digest, and was so much fun to have. Thanks, Michelle!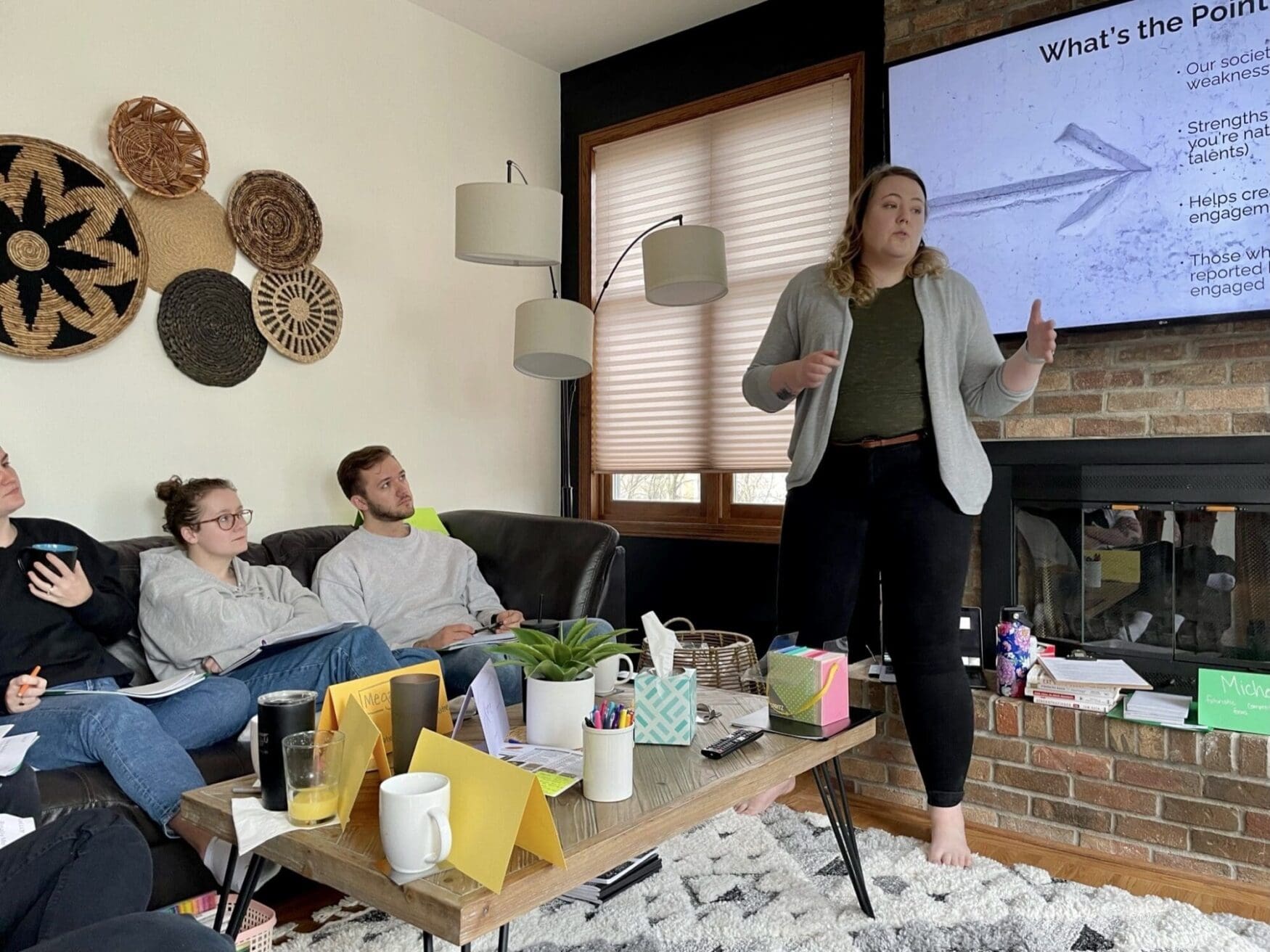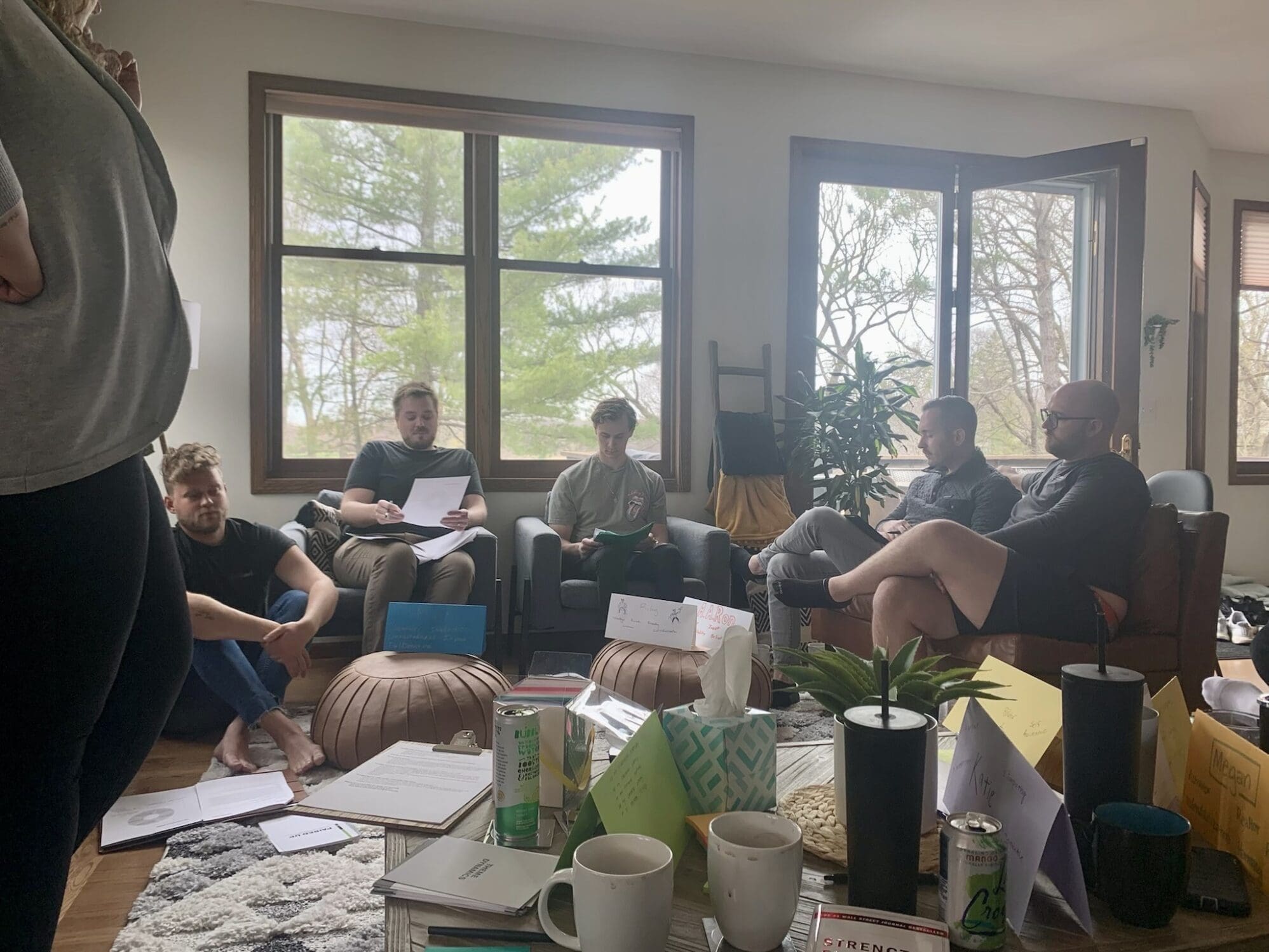 In the afternoon we participated in the very first Grip-Olympics! Matt and Duncan created a film shoot-based competition for us to test our incredible skills.
Thankfully, there were no tears or thrown fists, but there definitely were injuries. Shoutout to Katie, Megan, and Rosy for taking first place!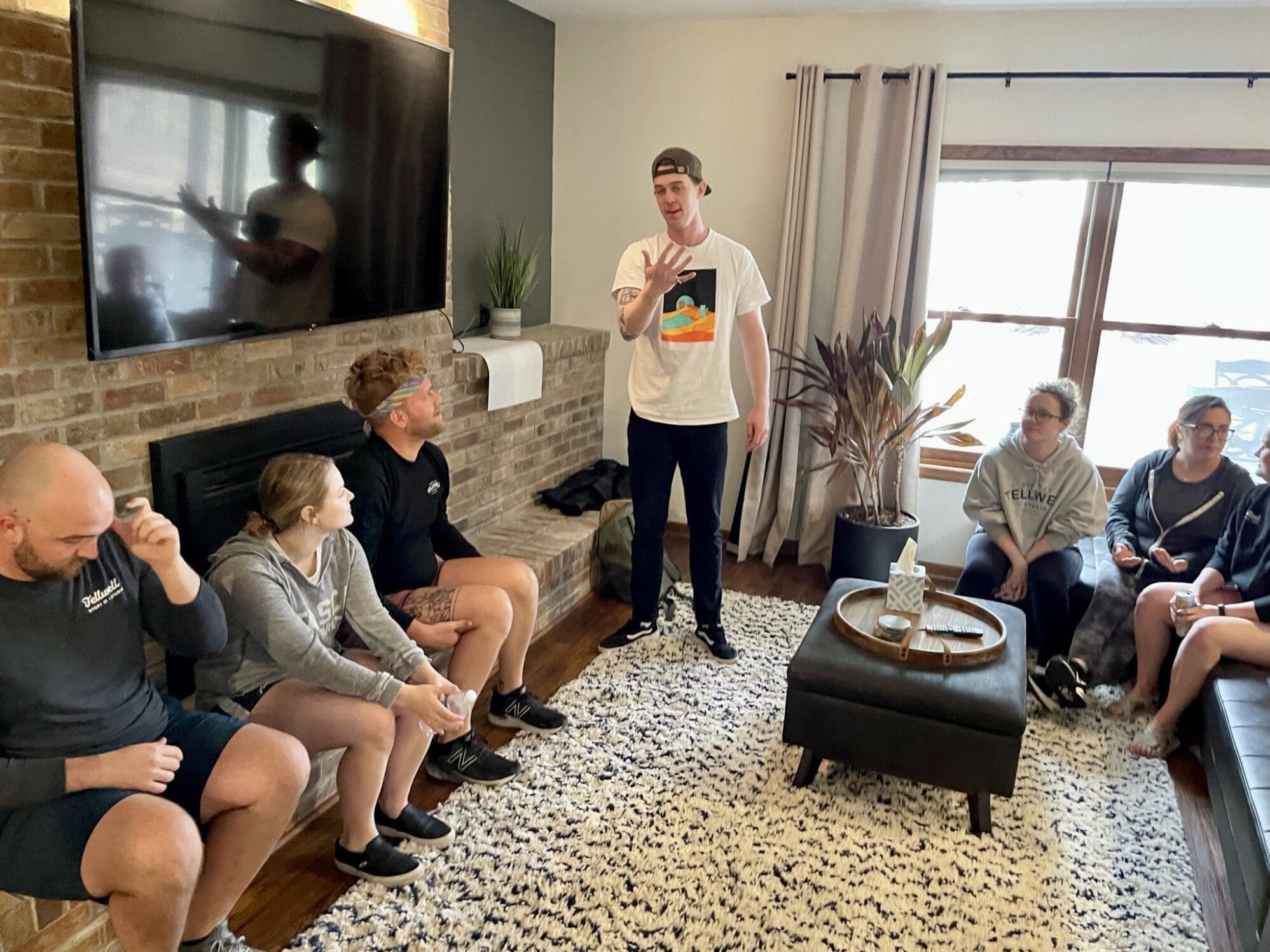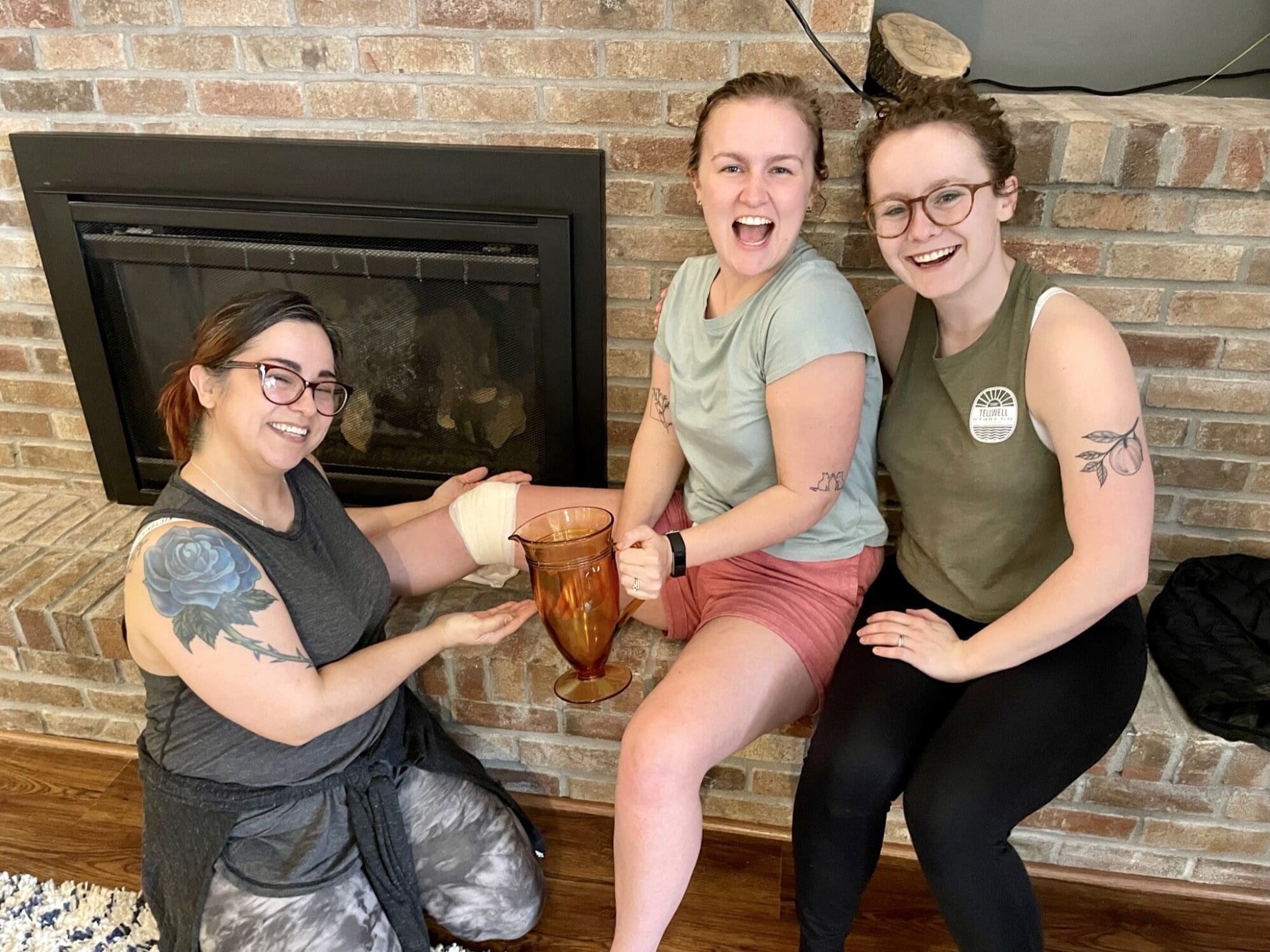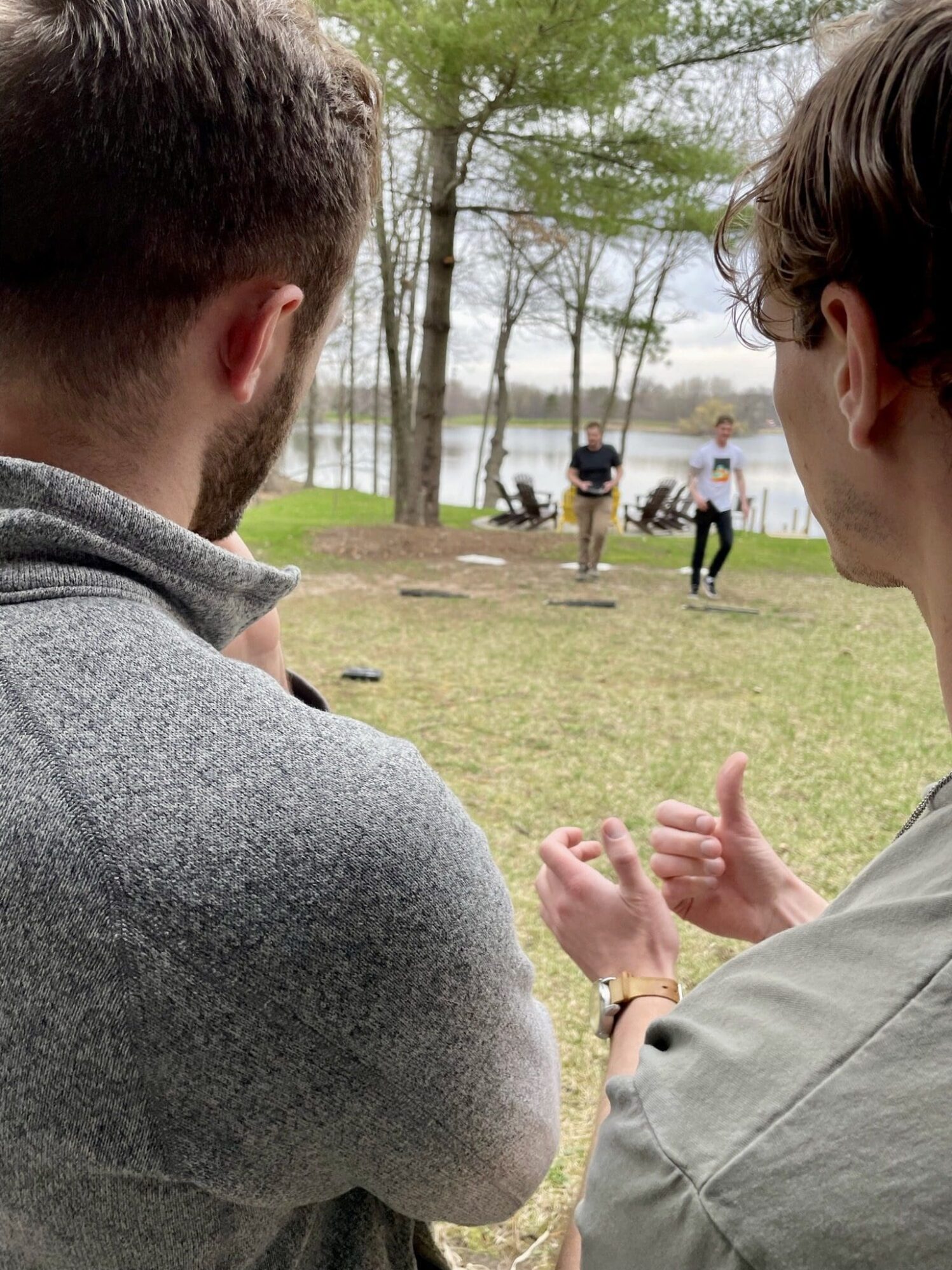 In the evening, we headed out for dinner and fun! We got our matching bowling shirts on, hit a few pins, and finally were introduced to the magical game of Whirlyball. Imagine, if you will, a combination of bumper cars, basketball, and whiffle ball. Yeah, sounds pretty amazing, right?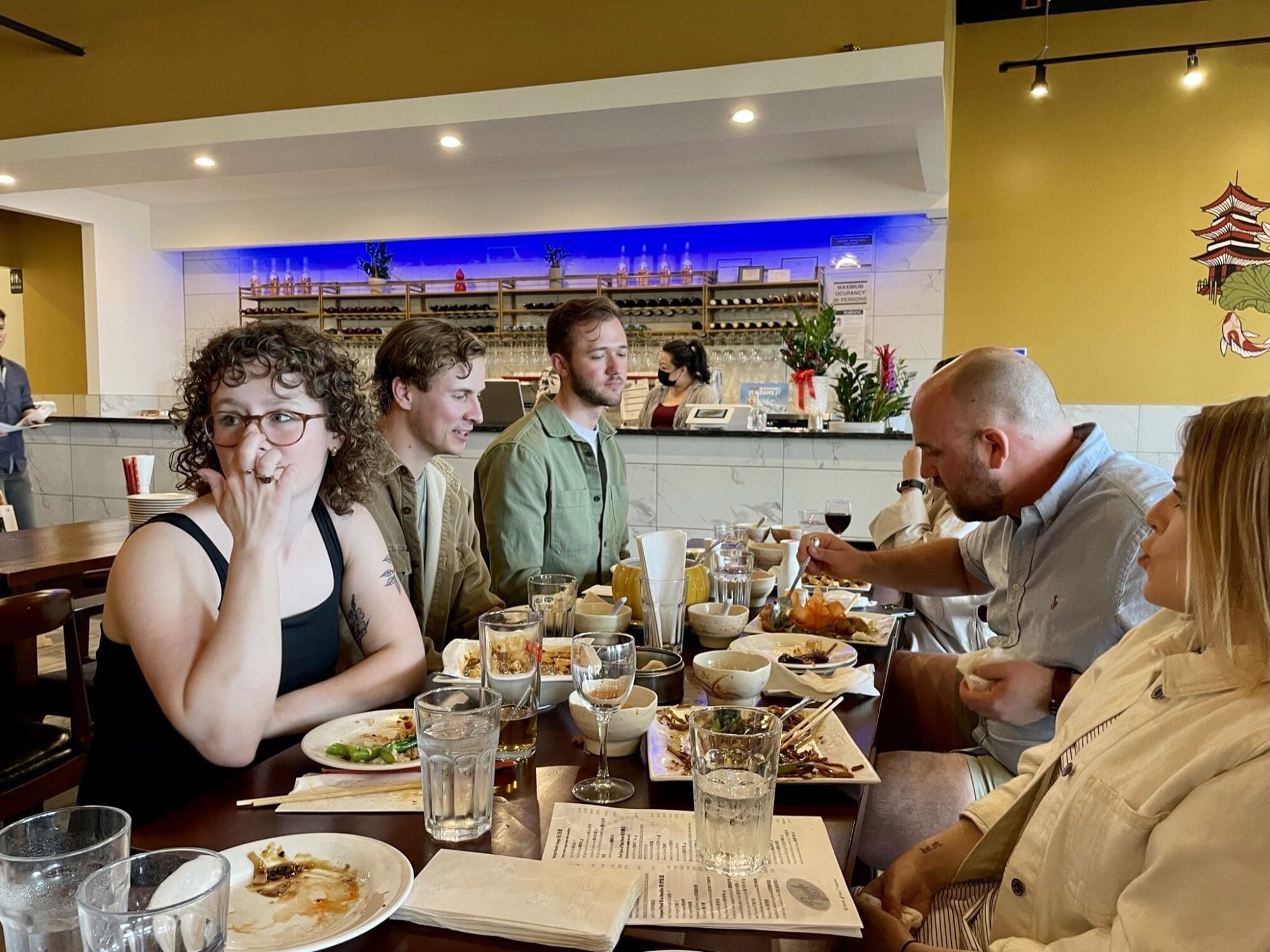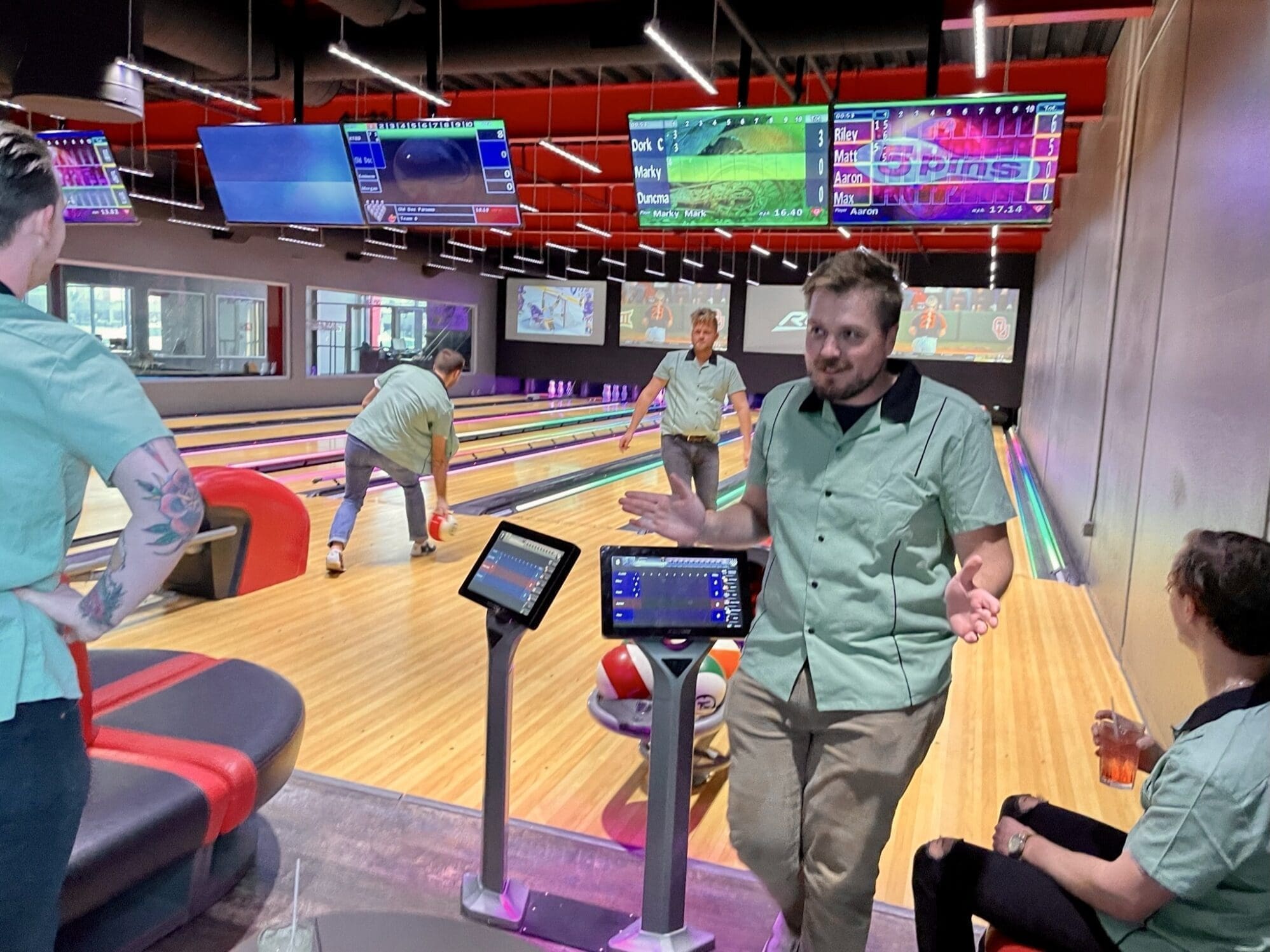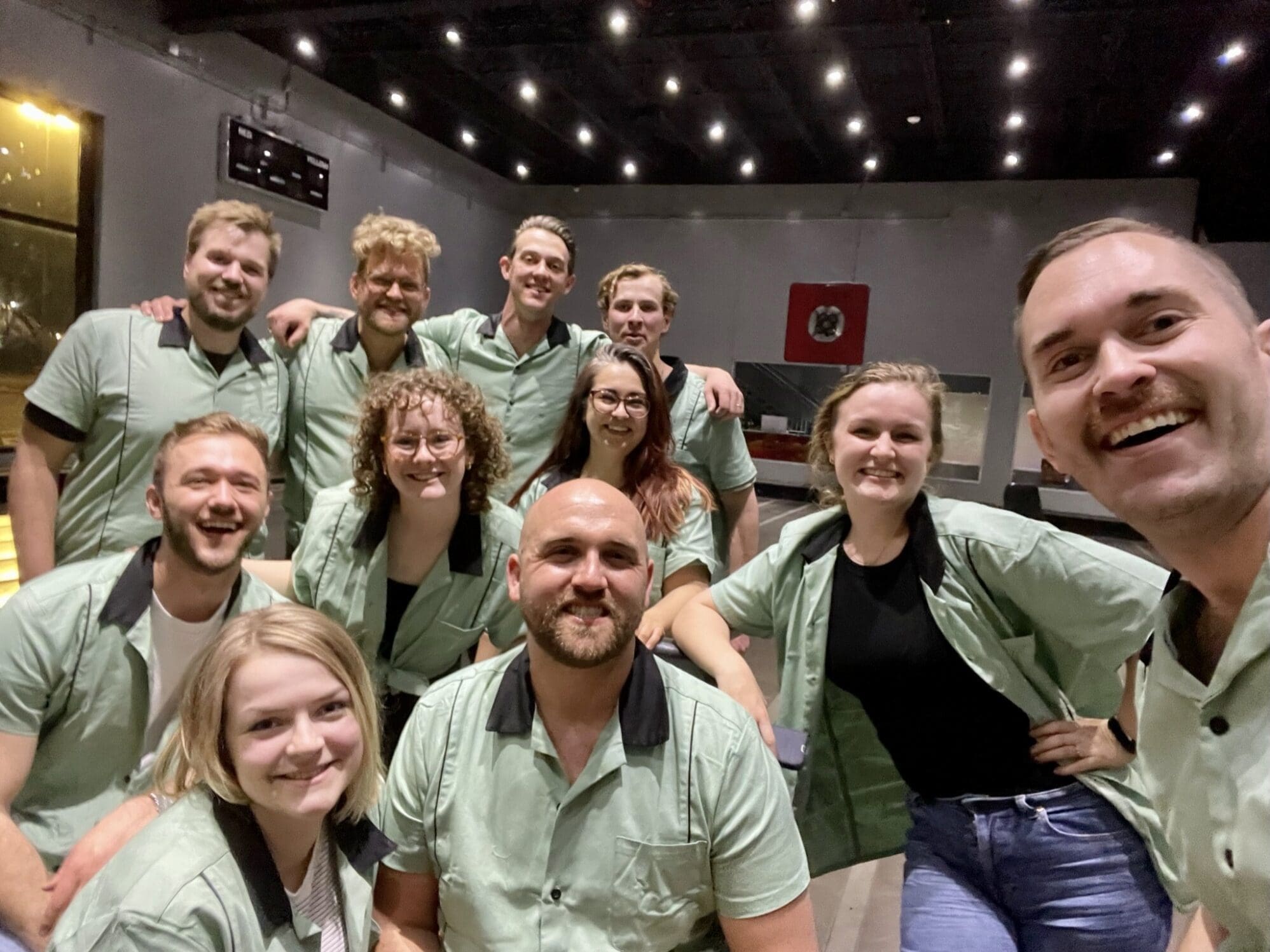 The next morning before heading home, we stopped by Cry Baby Clay for a quick pottery class where we made a beautiful assortment of mugs (I'll be sure to show them when they're fired and complete).
A huge thank you to our lovely host, Katie, at Cry Baby Clay for wrangling the wild group we are and giving us a wonderful morning. Make sure you stop by her storefront next time you're in Minneapolis!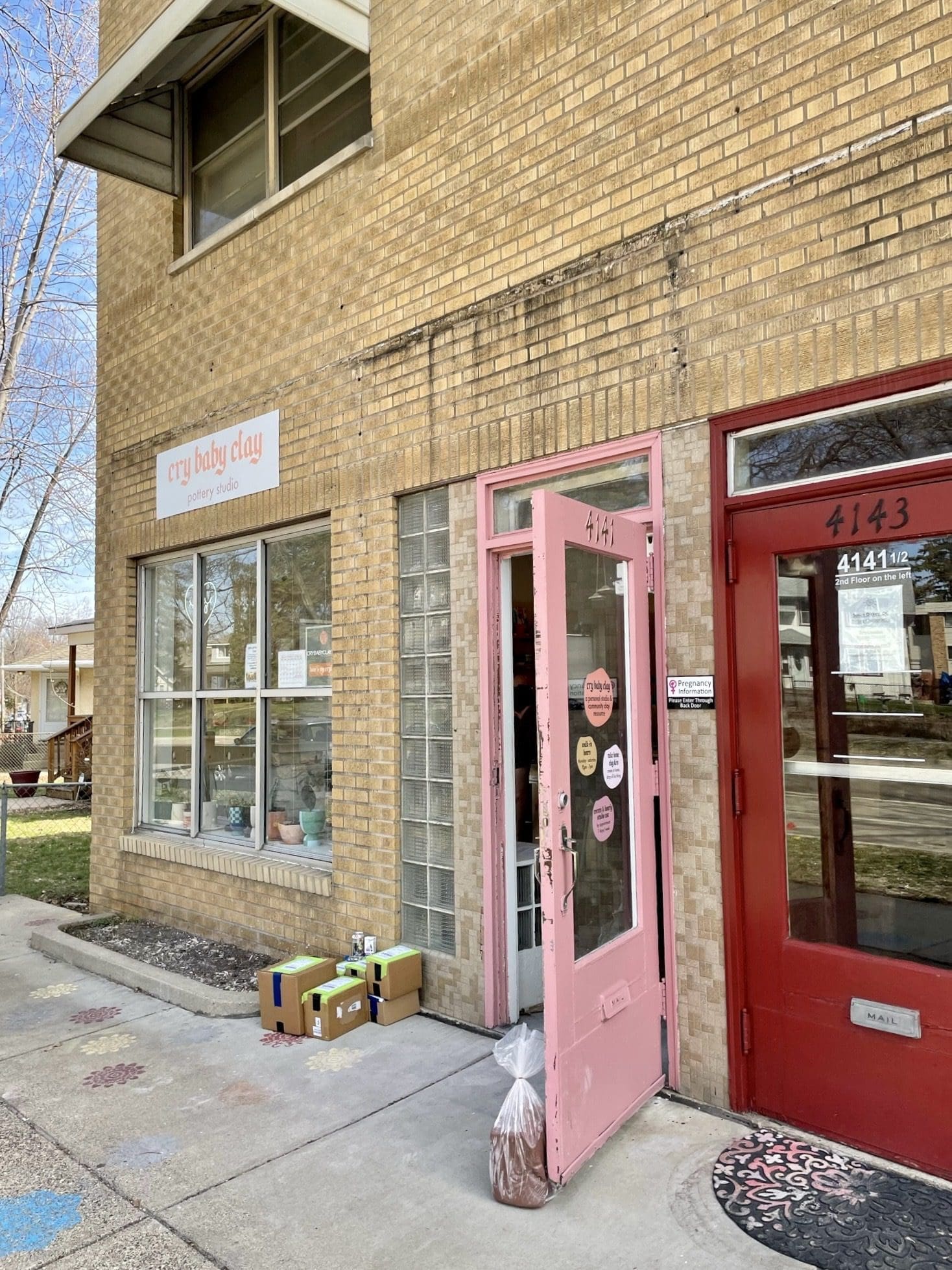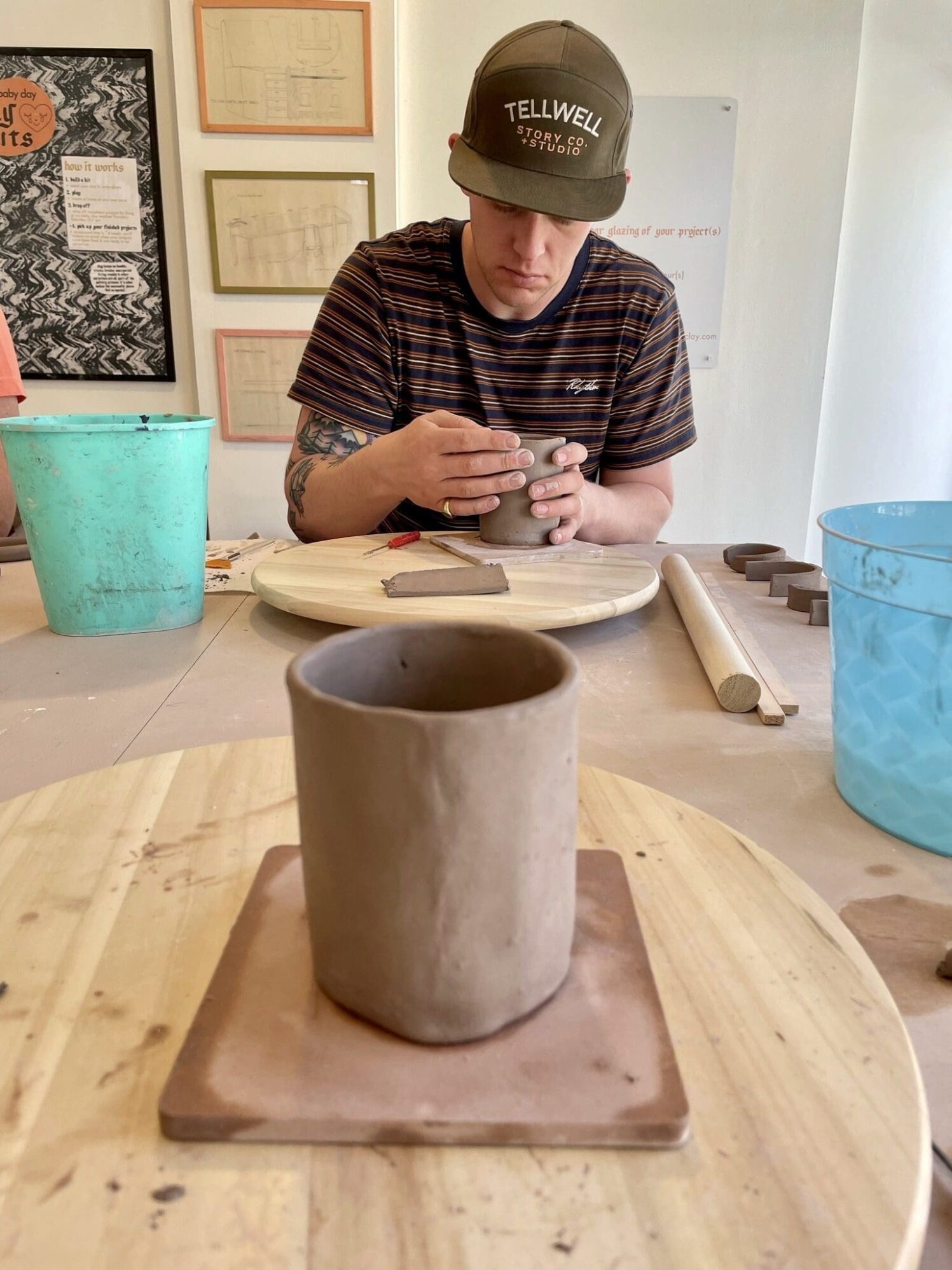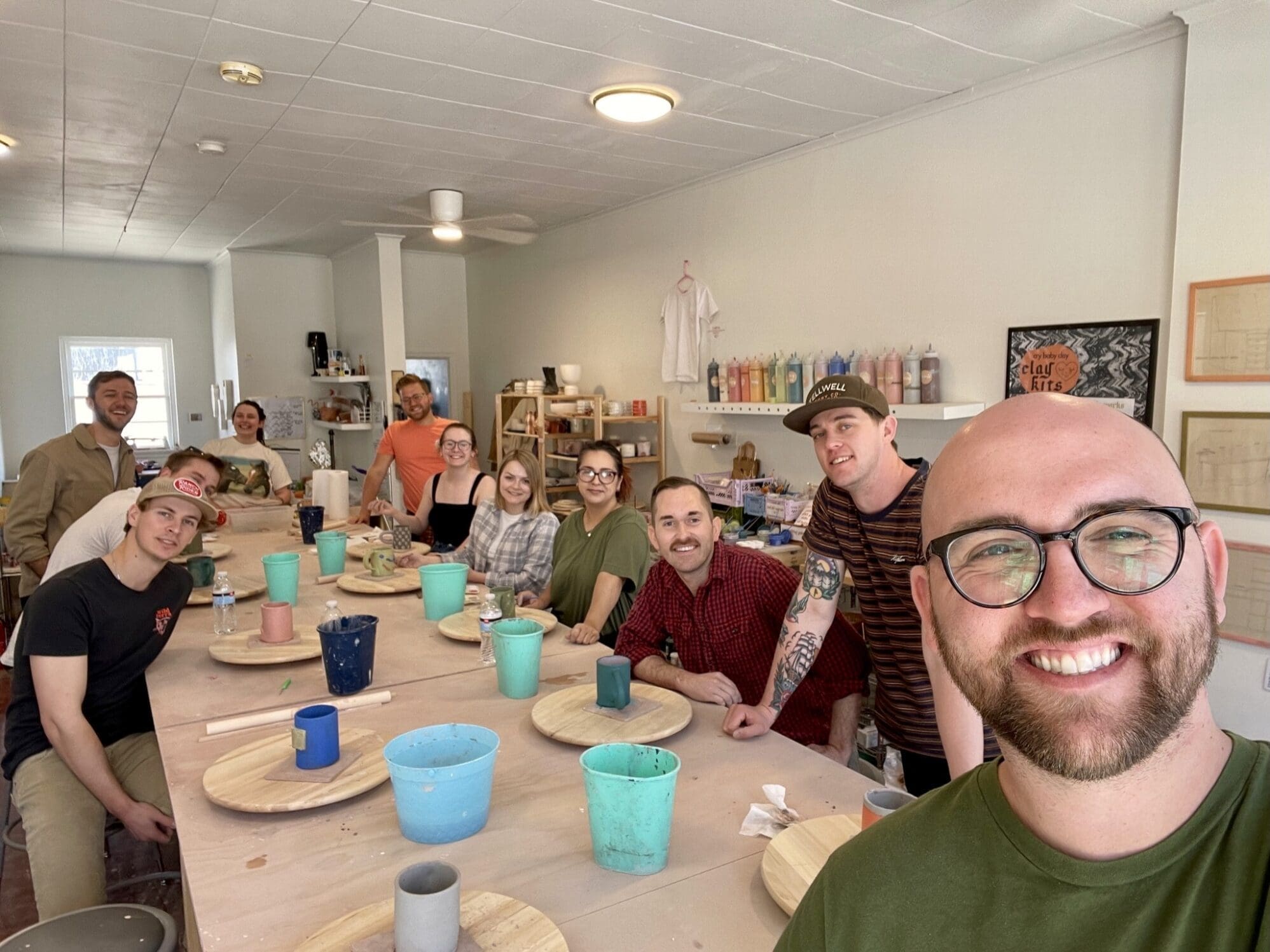 Gettin' Down with the 90's
If retreat wasn't enough for ya, the team also attended the Plains Art Museum's Spring Gala this past weekend. It was three floors of 90's themed goodness – it was so much fun to party with the community and celebrate the Plains Art Museum.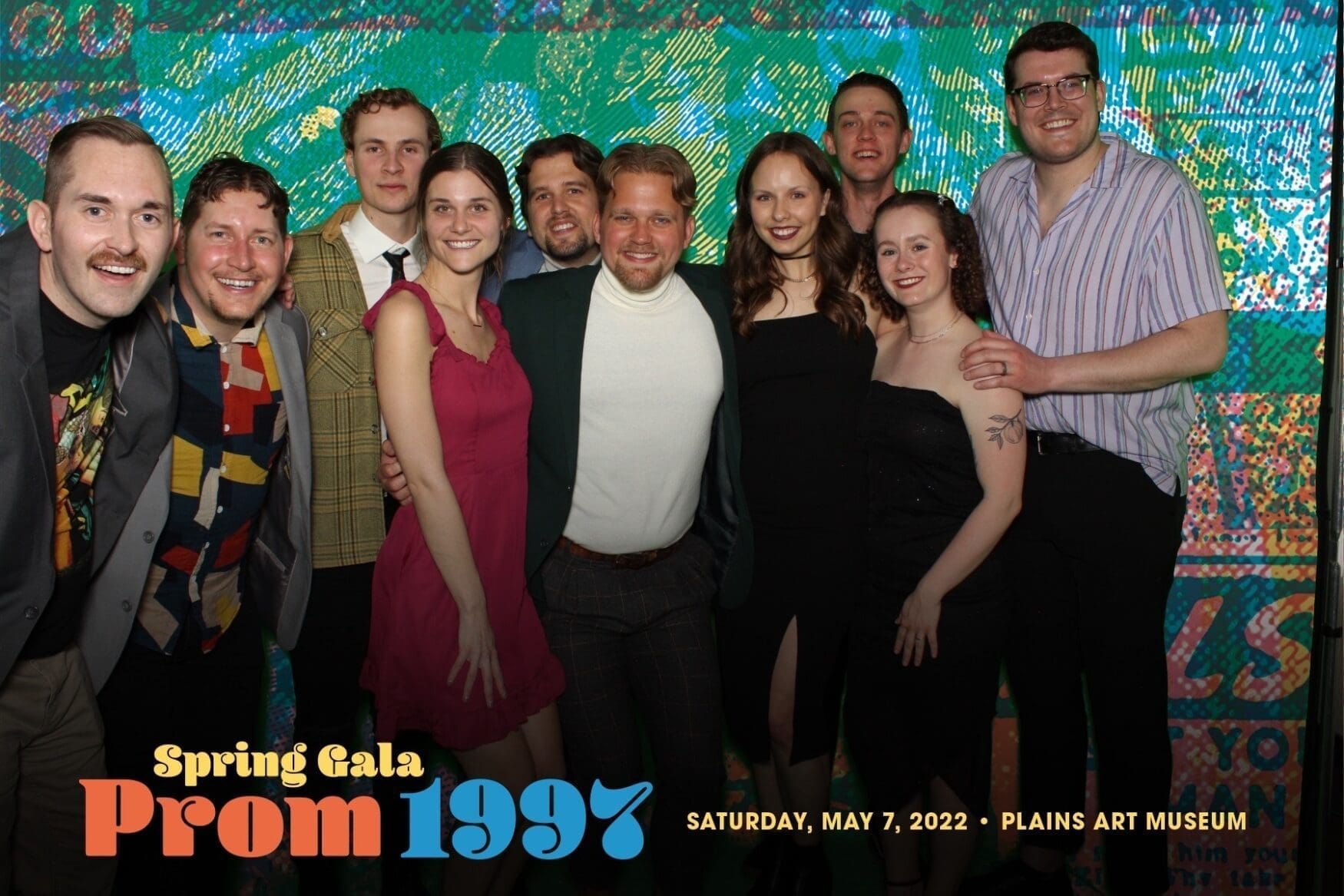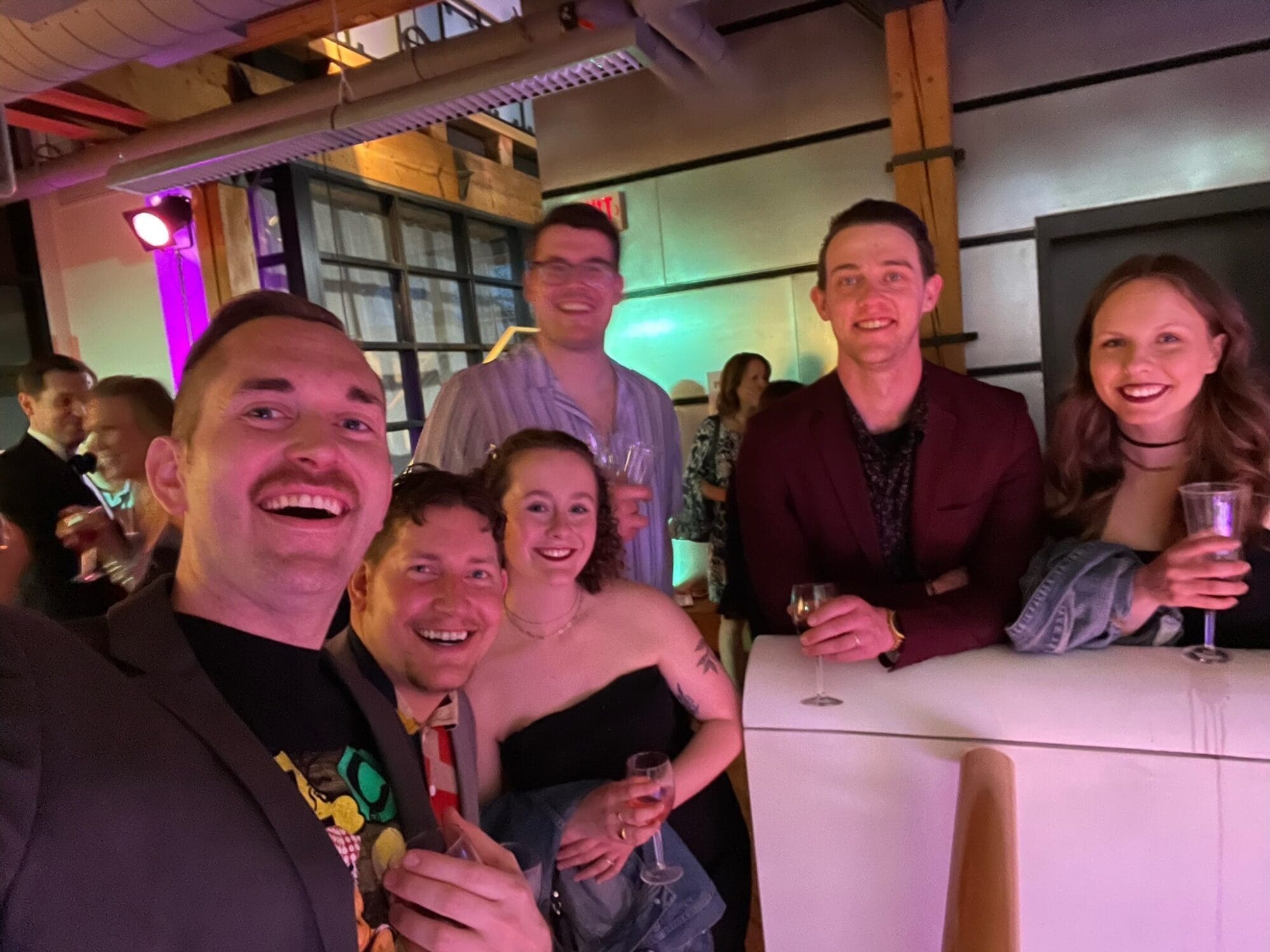 End of the Week Extravaganza
Think the title of this section is a little weak? Listen, you try and make up unique section titles every week, okay? Jeez, back off.
Okay, sorry… I might have been projecting a little bit, and that was unfair.
Anyway, to end the week, Mark headed over to the North Dakota Telephone Association's 2022 TOC Conference to give a talk on Marketing Strategies & Best Practices. Woo! Go Mark!
Also, Fargo Docs presented their second film in season 1, Unbranded, to a fantastic and engaged audience. Our third film, Man on Wire, is coming up on June 8th at 7pm. Tickets will be available soon!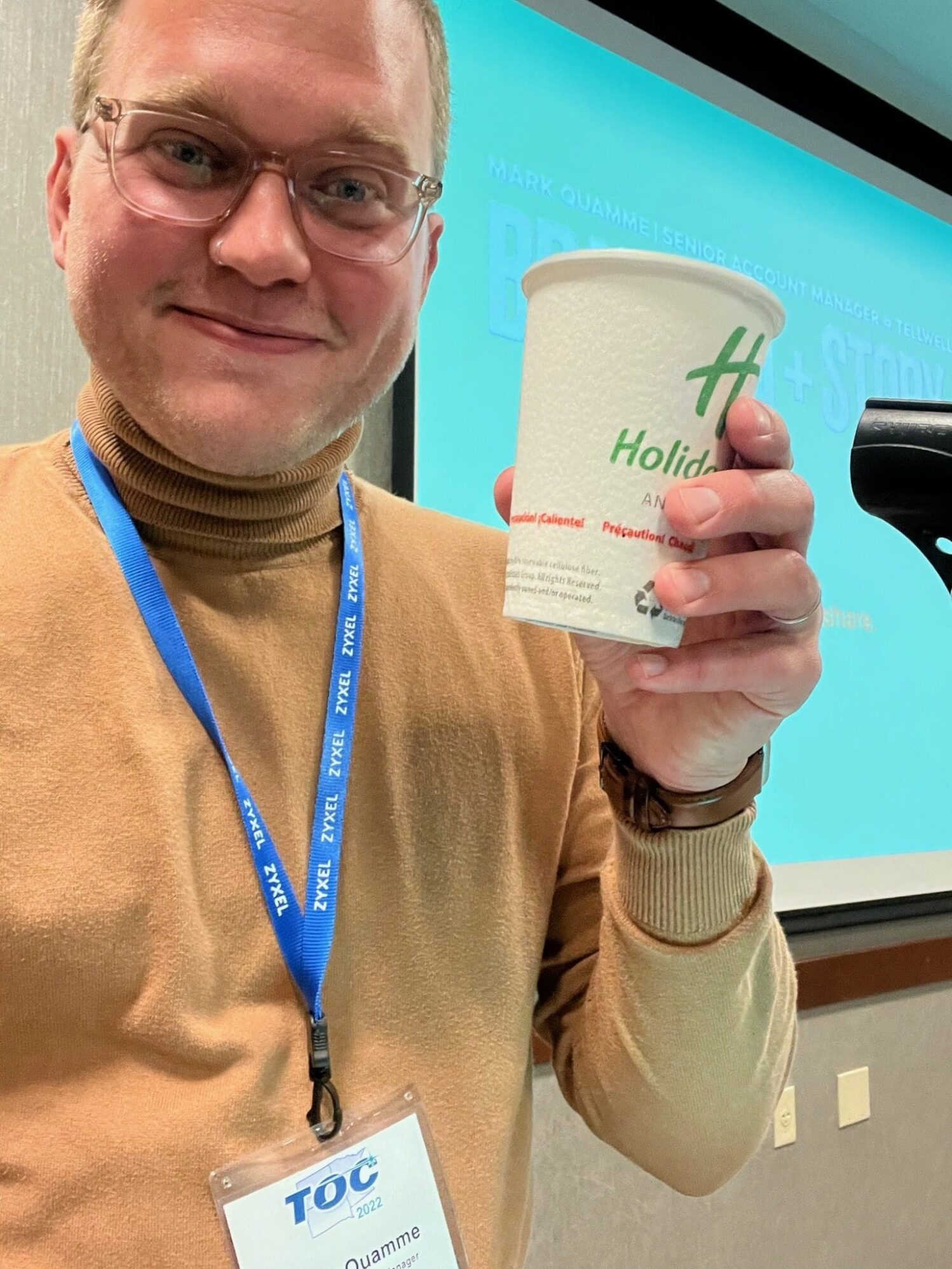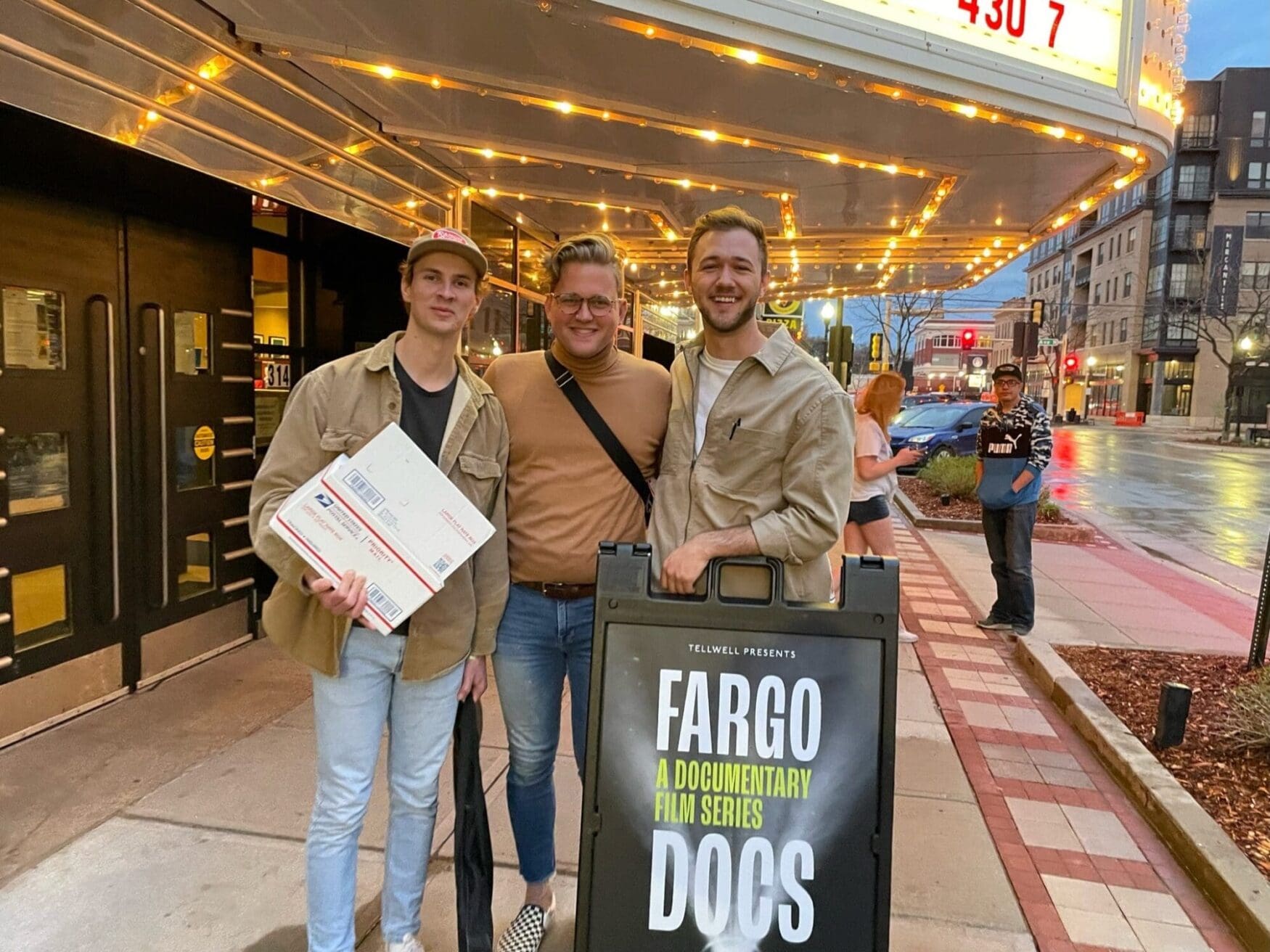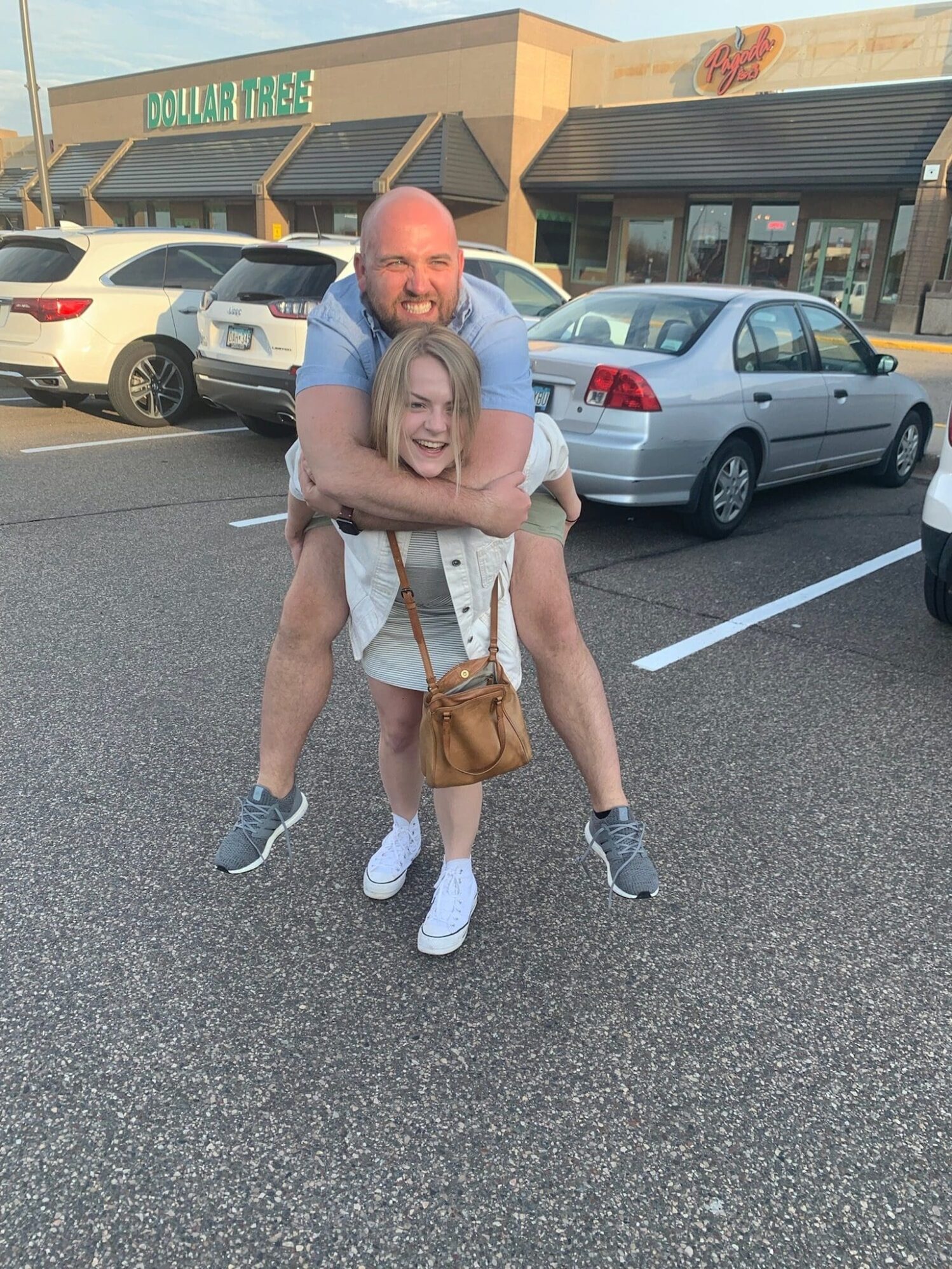 Thank you for checking in with us! See you next week. 😁
#TeamTellwell