This is the Tellwell Plog (photo-blog), a chance for us to share with you what #TeamTellwell has been up to, showcase some of the projects we've been working on, and (of course) show you all the pupper love a Plog can handle!
This past week, baby Lucy convinced her mom Mindy to come all the way over to the Tellwell office to say hello and meet the puppers. She was a joyful little ray of sunshine during our day – the miracle of children is beautiful and Mindy is a beacon of motherhood (we also miss her very much).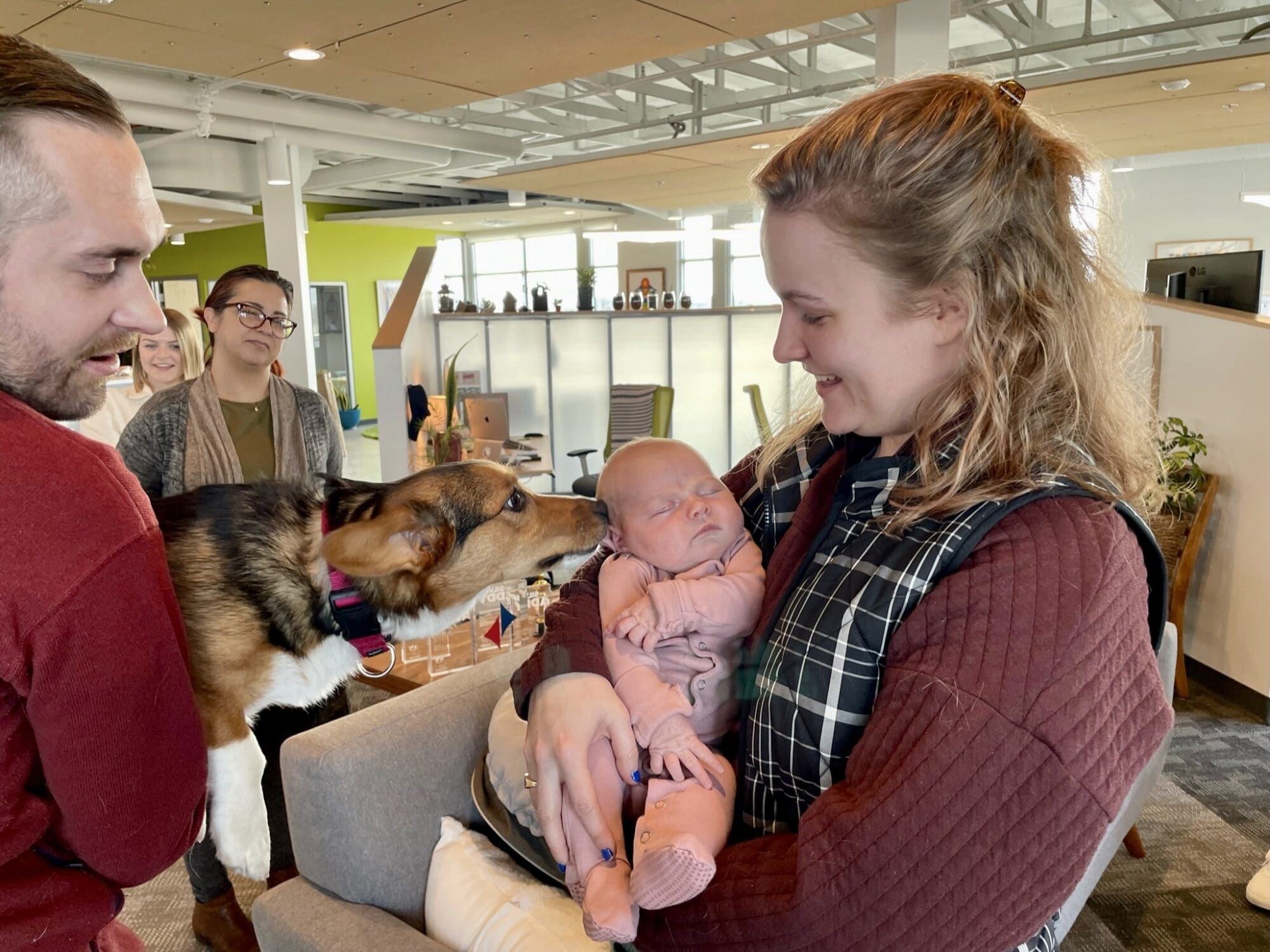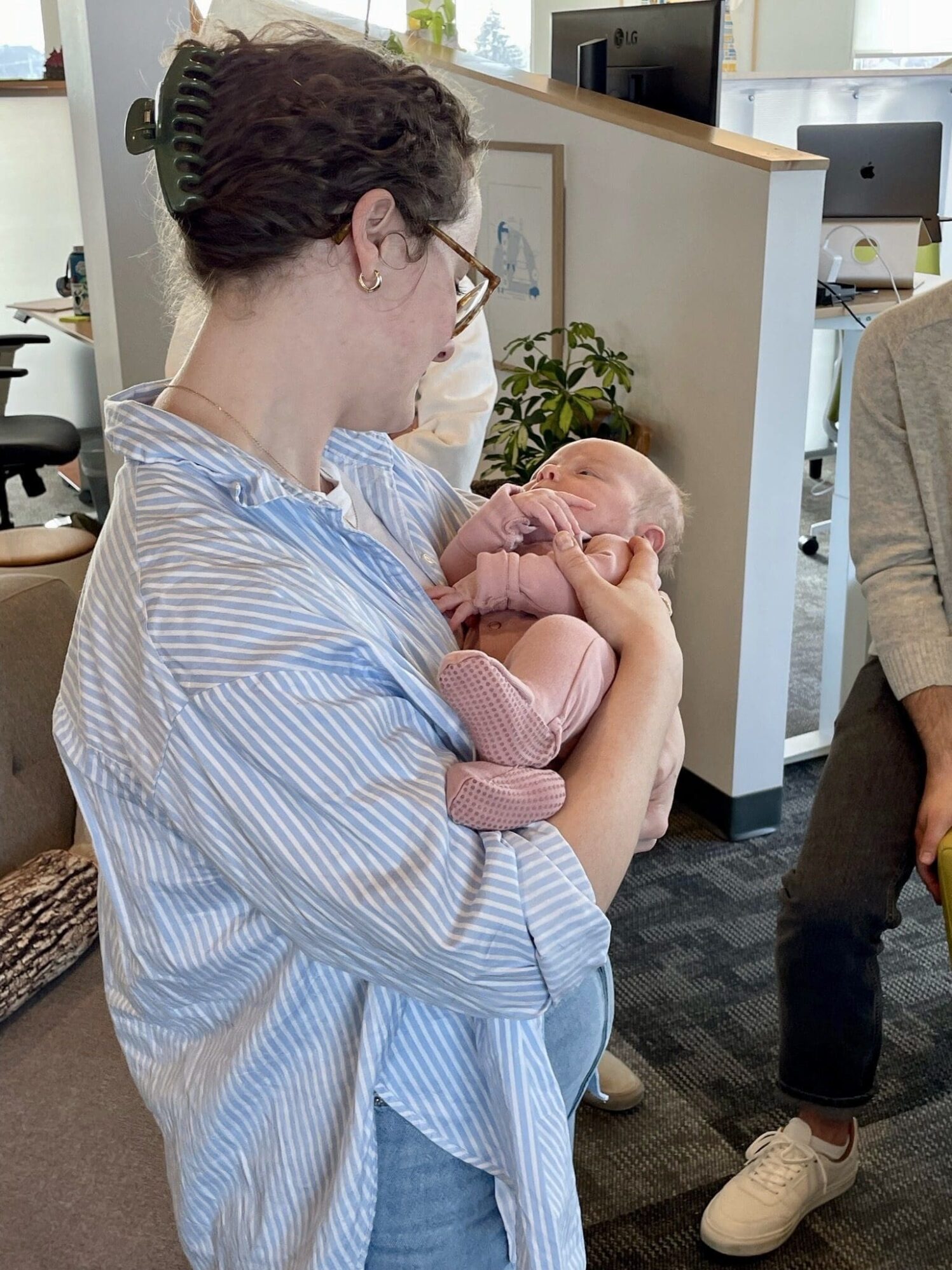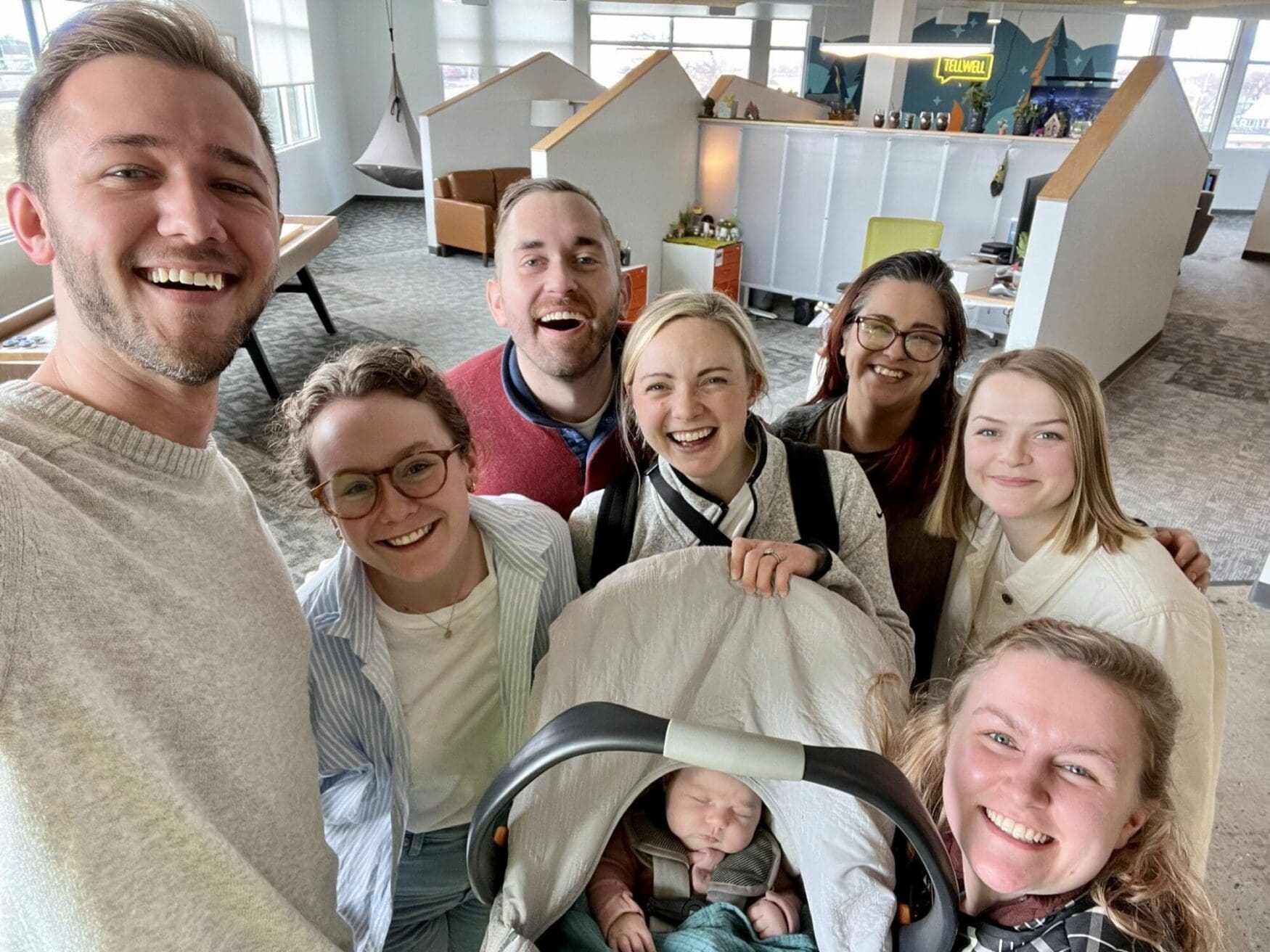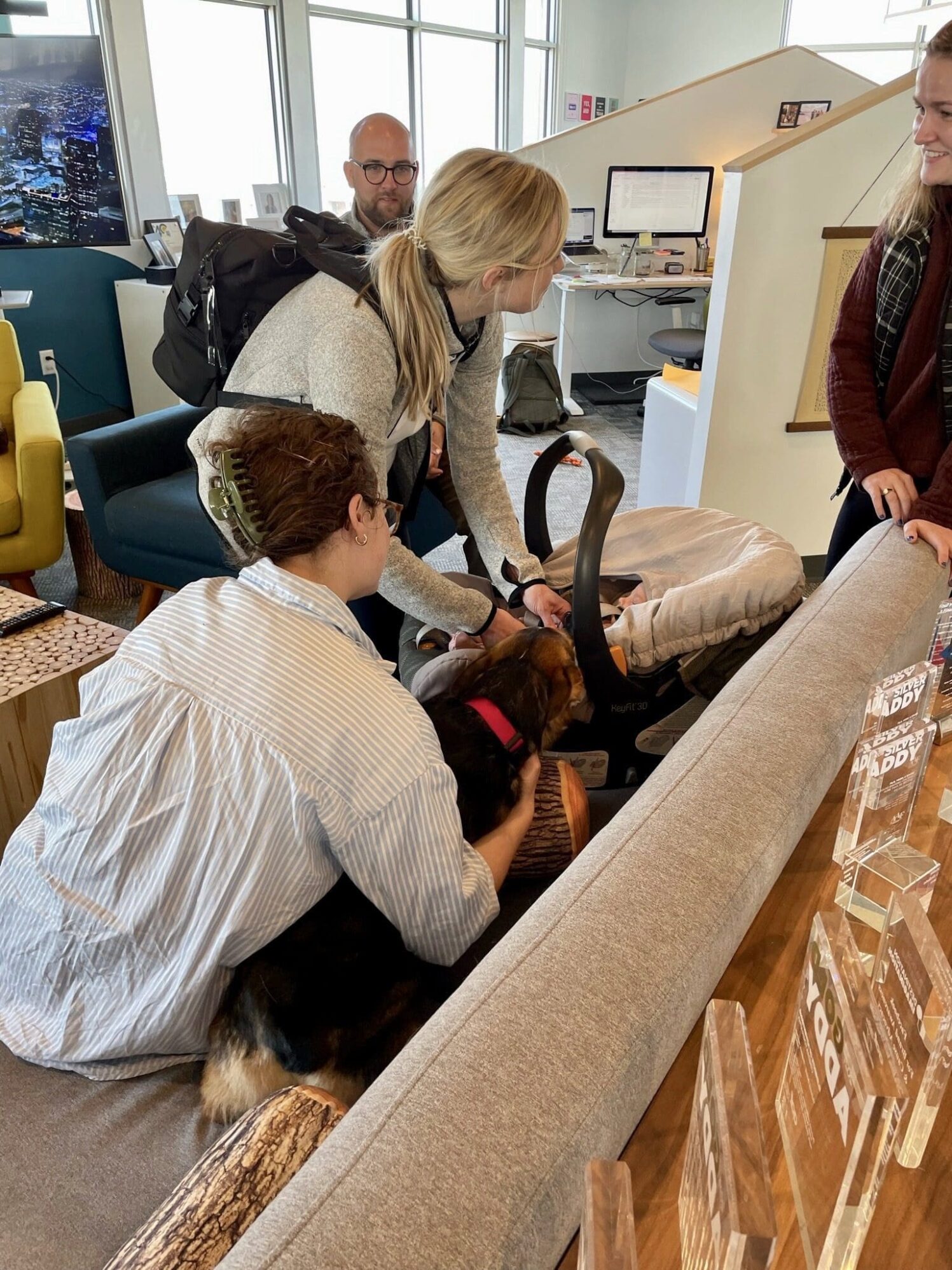 POV: It's April 6th and your dear friends in Montana are celebrating and you have no idea why. Is it a historic event? Is it a holiday? Nope. It's just a day dedicated to celebrating all things Montana.
406 is the area code for Montana, and they are one of only 12 states in the US that have one area code for the entire state. Montana is by far the largest of these states (besides Alaska), so no matter how far you travel across the great state, you'll always be in 406!
We'd like to celebrate this day by sharing some of the work we've done with our lovely Montana clients.
Interbel
Telephone Cooperative
Eureka, MT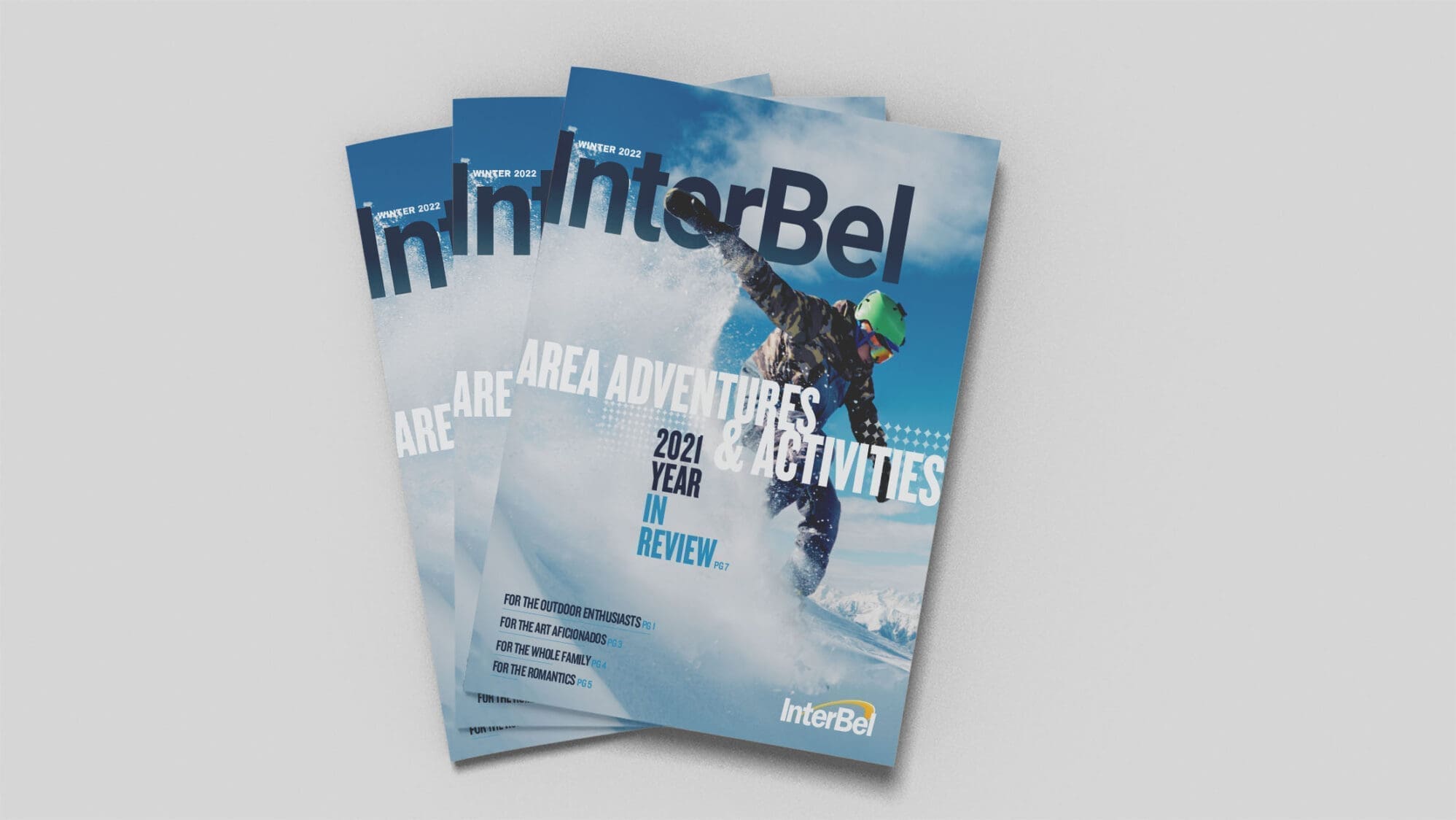 Kenyon Noble
Lumber & Hardware
Bozeman, MT
Copper City
Strength & Conditioning
Butte, MT
The gang got together this week for a little happy hour in the studio to film a fun trailer for Fargo Docs, our documentary film series coming to the Fargo Theatre next week.
Pro tip: popcorn is very messy, and you probably shouldn't throw it around your film studio (sorry Matt and Duncan).
Tickets are available for the first film for Fargo Docs – Kurt Vonnegut: Unstuck in Time. April 13th at 7pm, click here for tickets.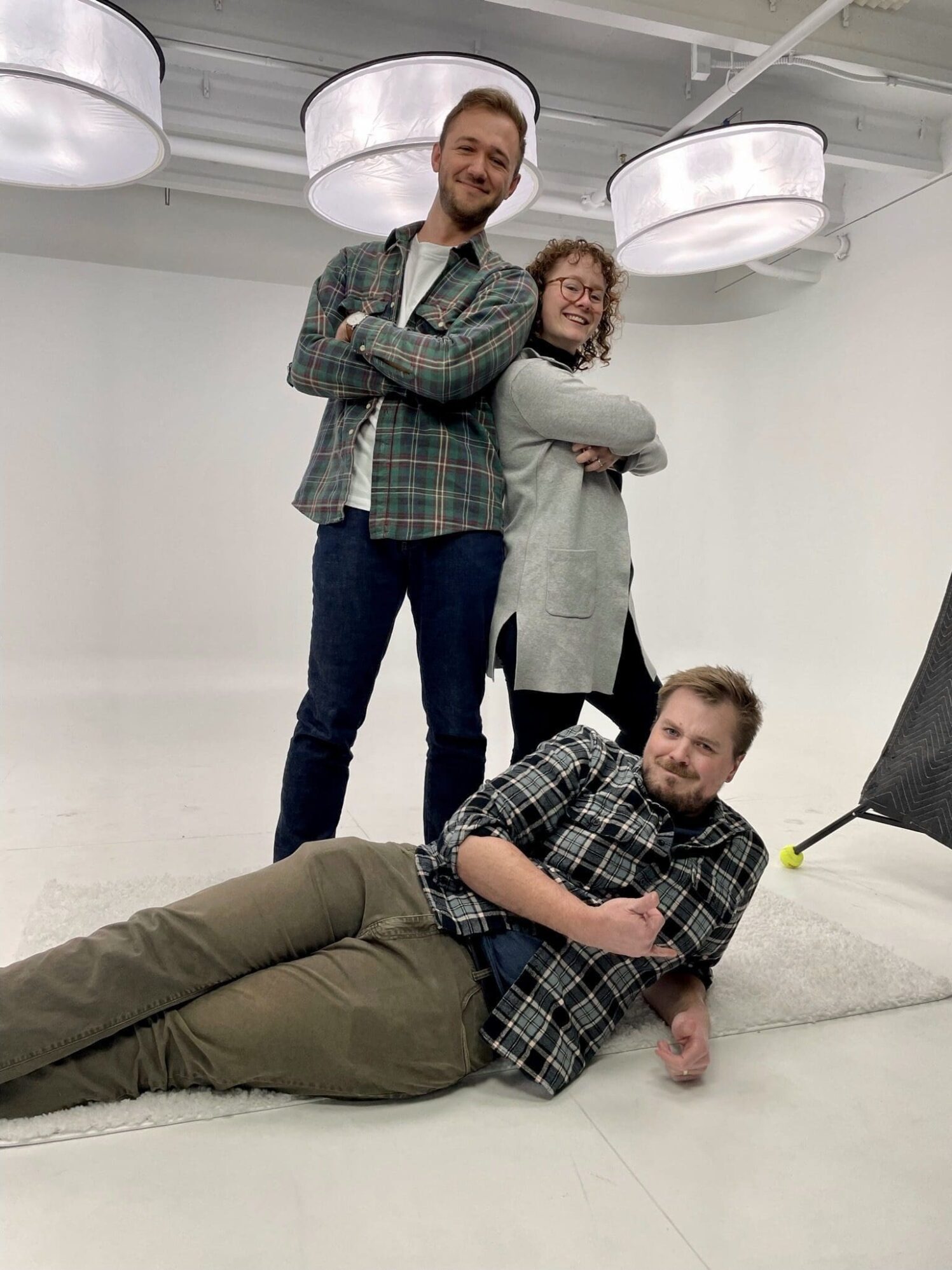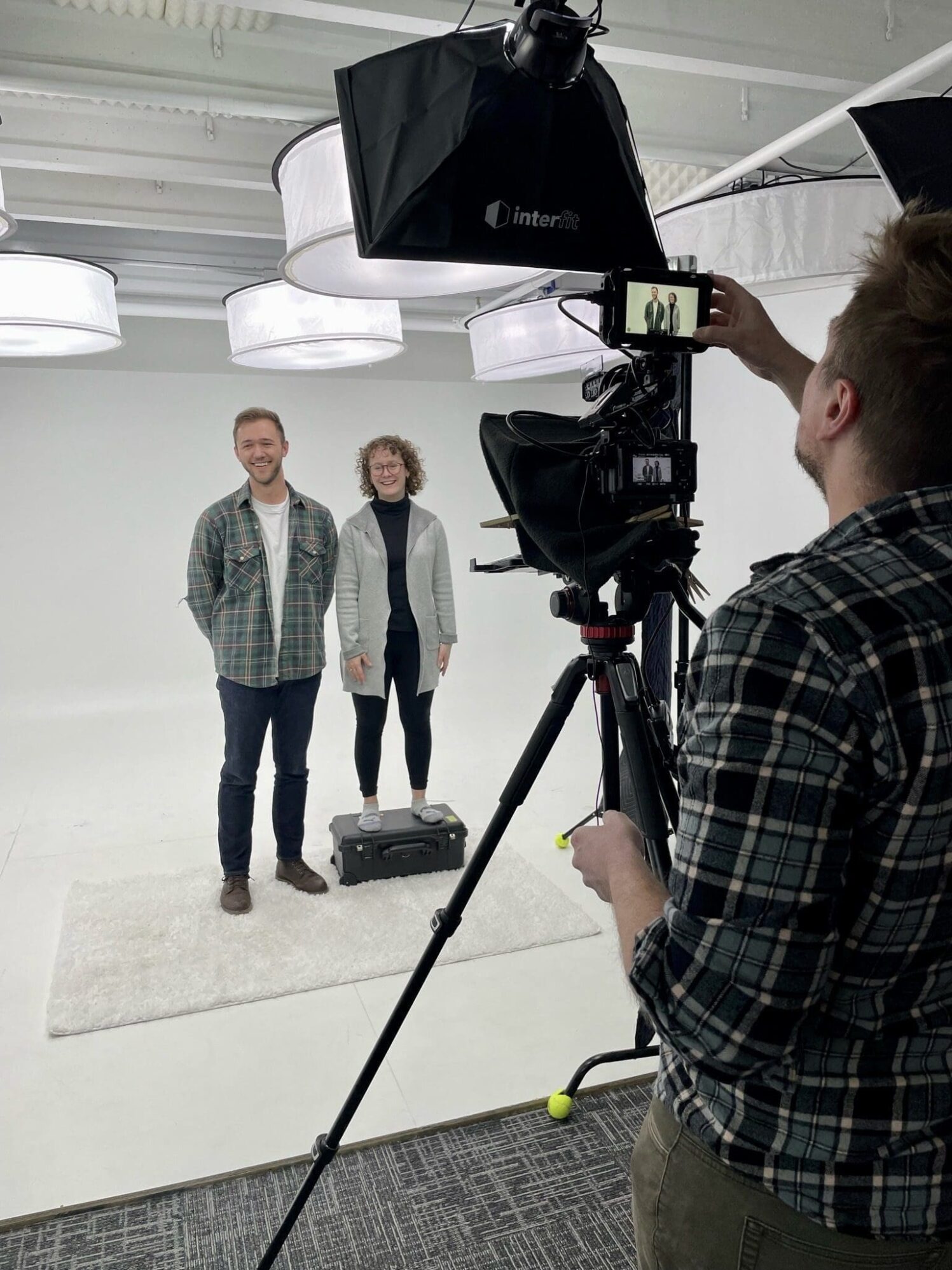 Sticker Club – It's Stellar!
Listen, we're not perfect okay? March's sticker club stickers are going out a tish late, and that's my bad. But hey, they look sweet. Check 'em out. If you want to sign up to get stickers every single month for just $12, click here. It's kind of a steal.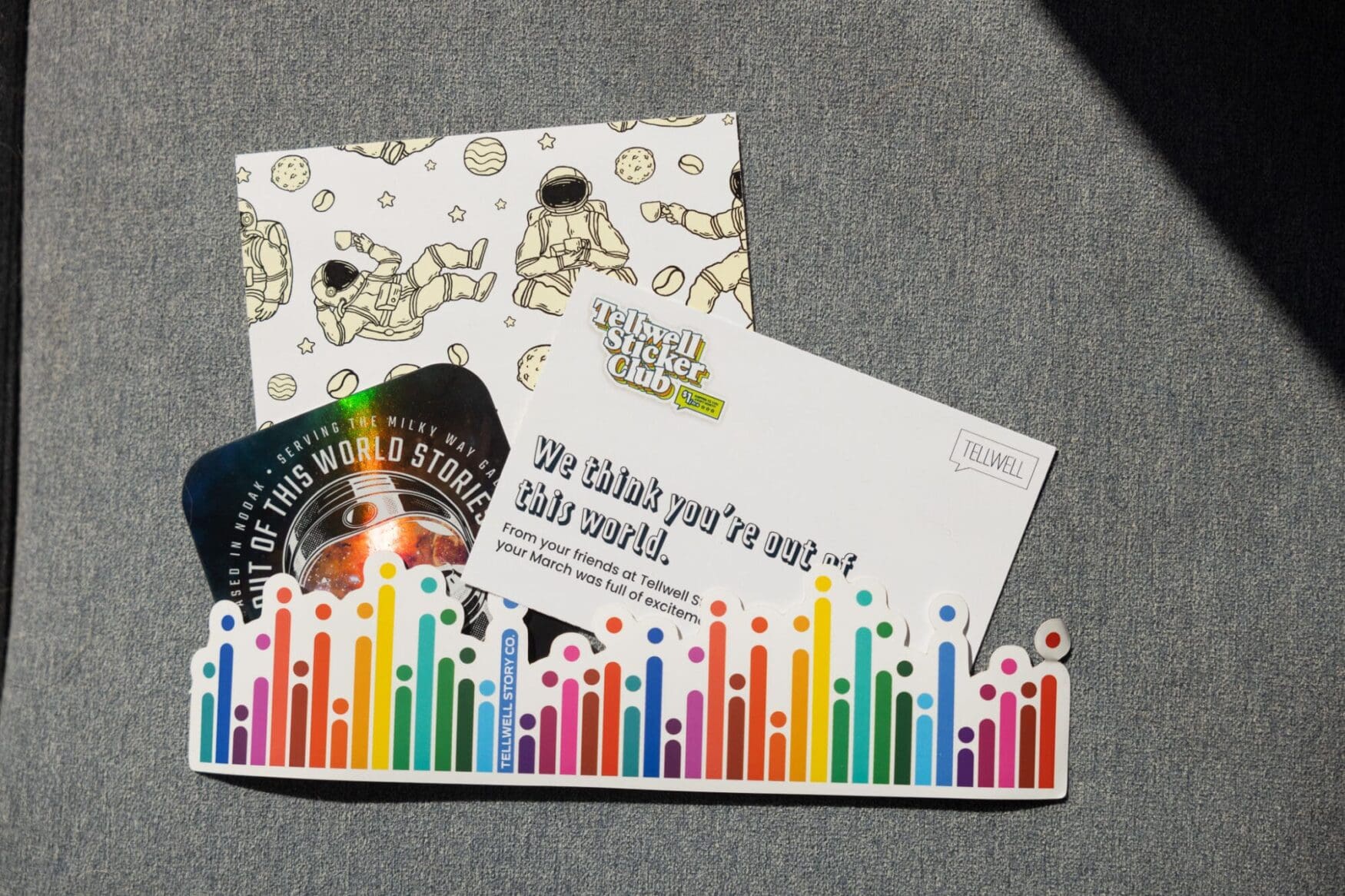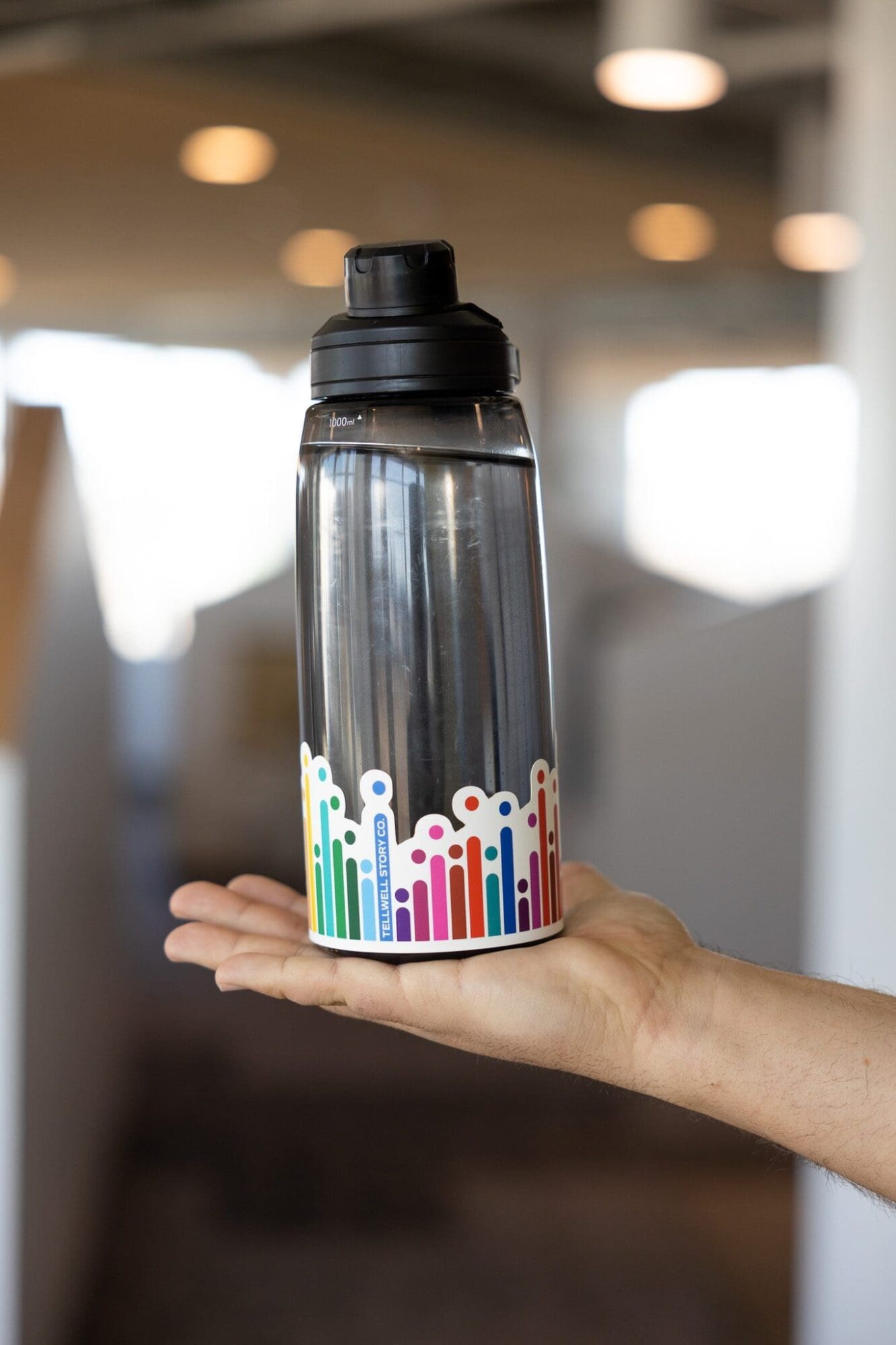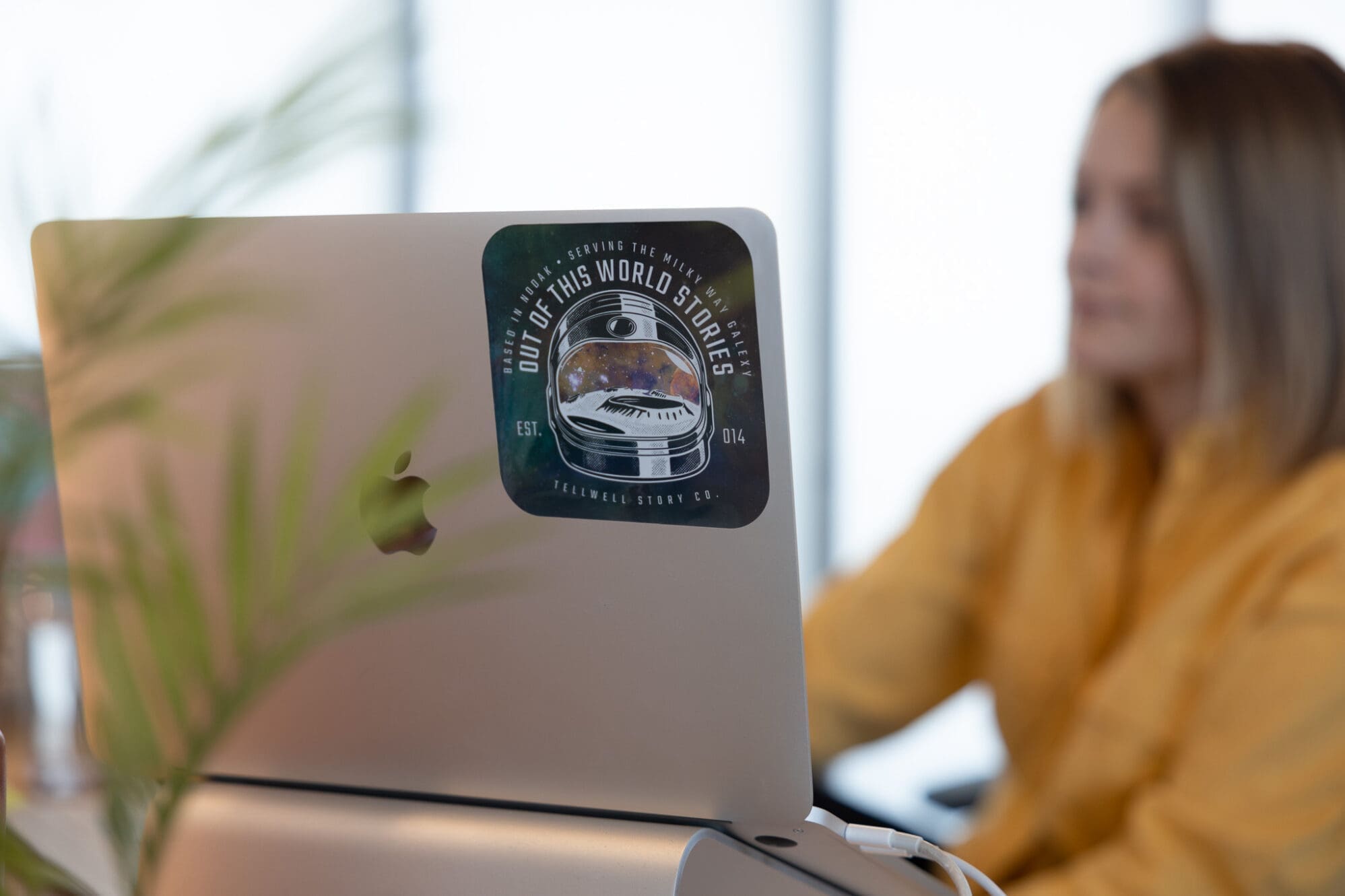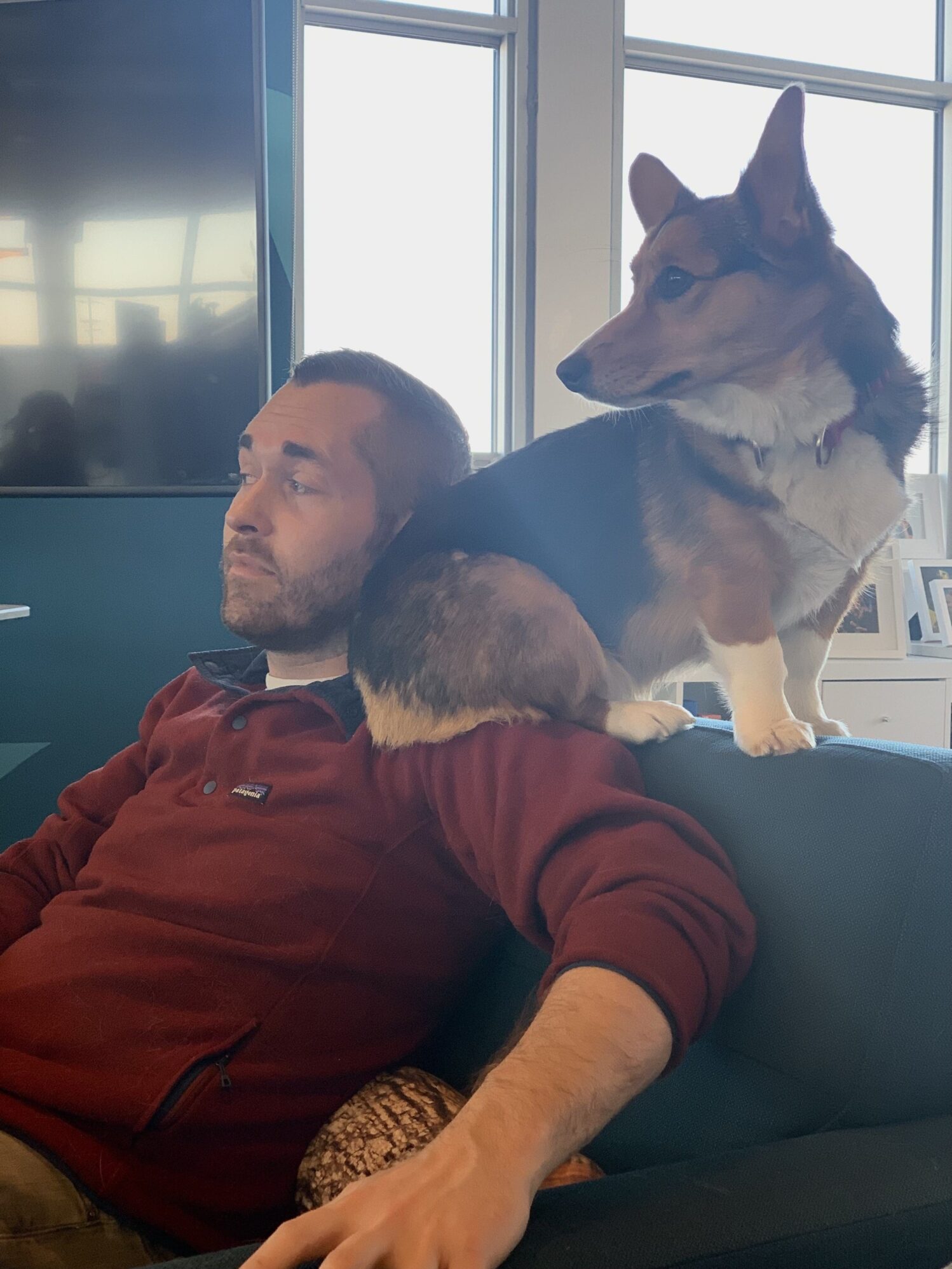 Thank you for checking in with us! See you next week. ????
#TeamTellwell