This is the Tellwell Plog, a chance for us to share with you what #TeamTellwell has been up to, showcase some of the projects we've been working on, and (of course) show you all the pupper love a plog can handle!
It's the first Friday in March, which means that it's NATIONAL EMPLOYEE APPRECIATION DAY! In honor of this special occasion, I want to take a moment to appreciate my amazing teammates here at Tellwell. Our team has grown, evolved, and adapted in so many ways over the past year. We've added new friends (Duncan! Devan! Rosy!), we've learned new skills (looking at you, virtual events!), and we've adapted to life's many changes (#WFH!).
So cheers to you, Team Tellwell. You're better than all the rest.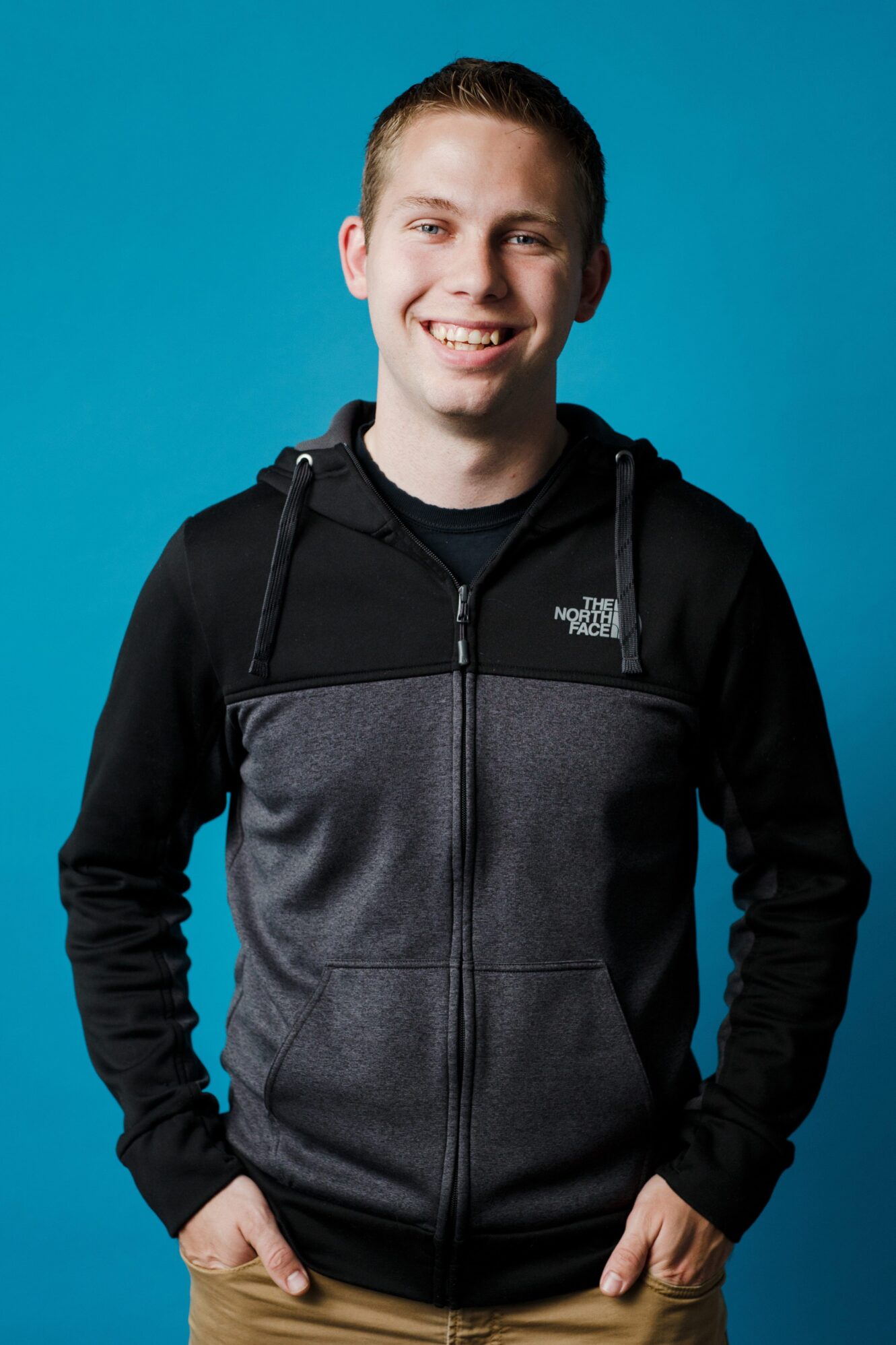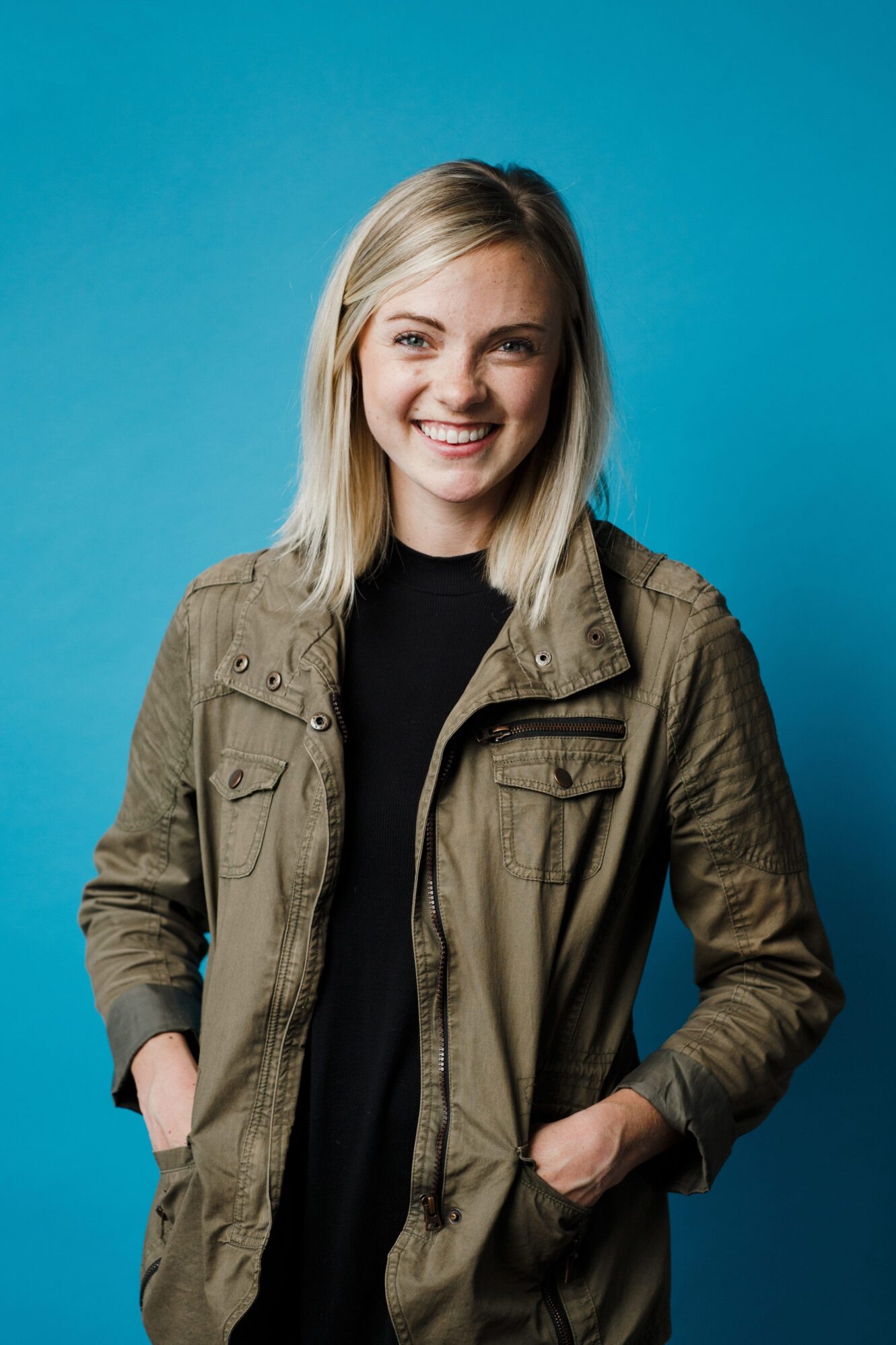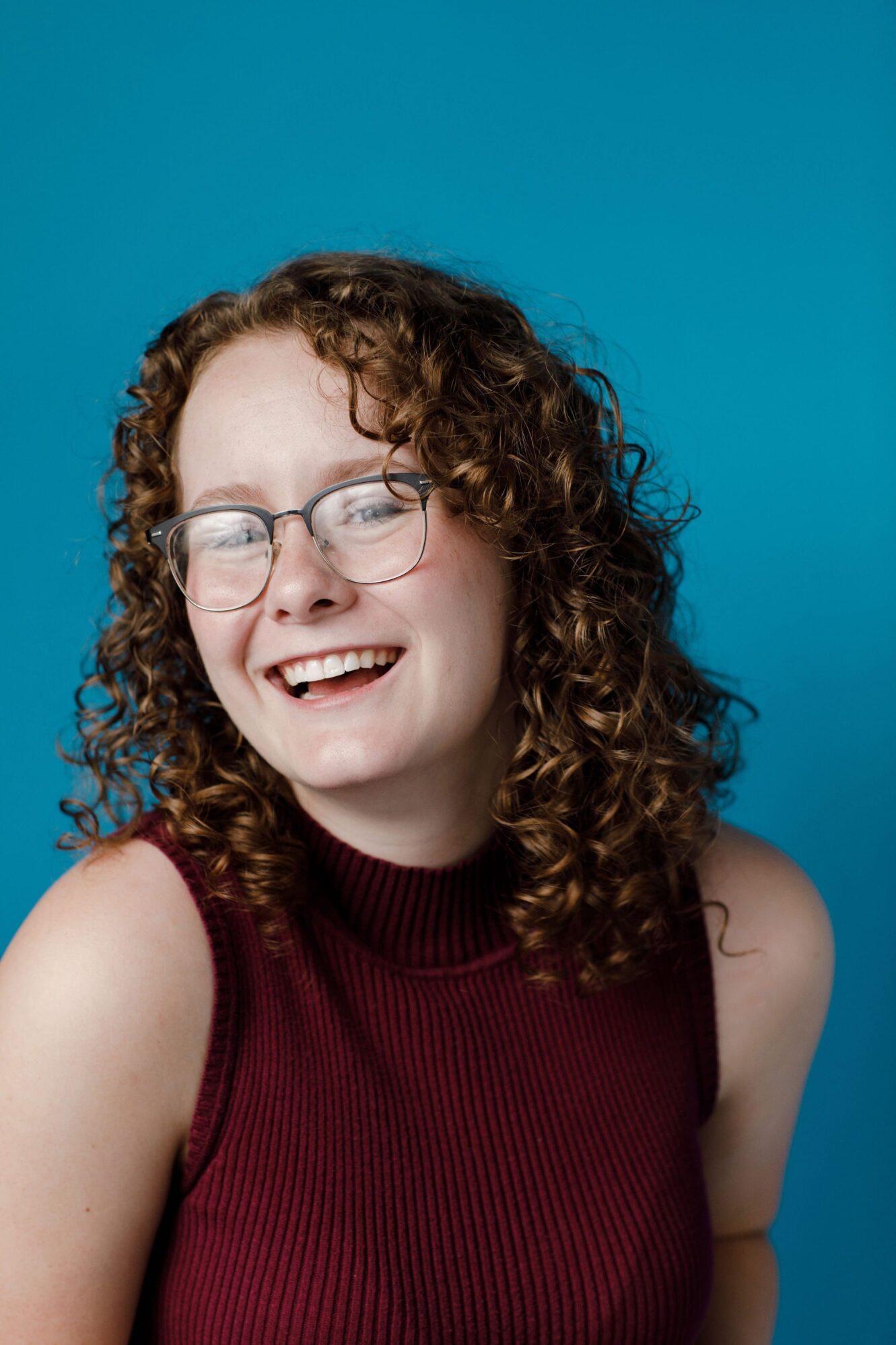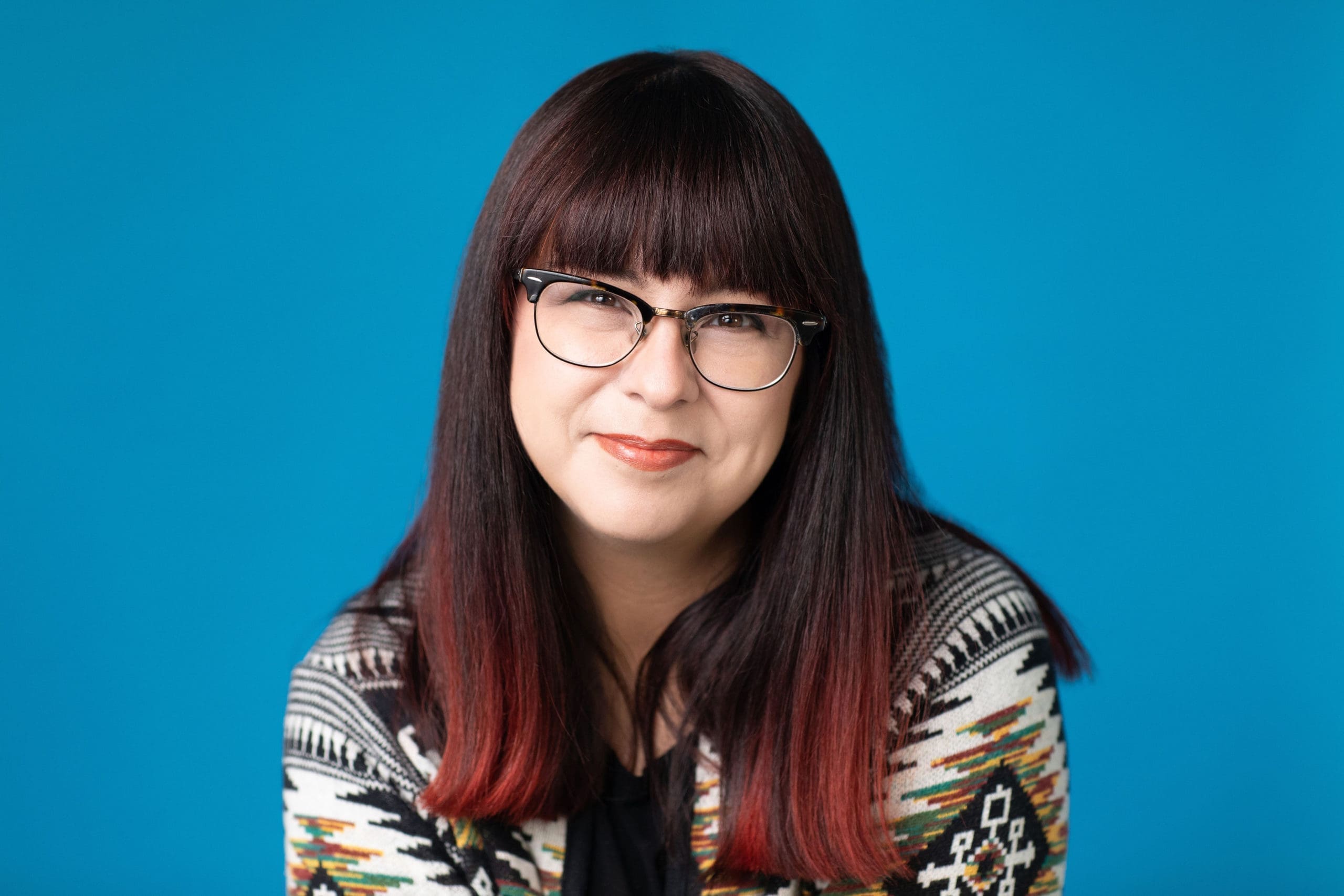 On Tuesday, the film crew road-tripped out to beautiful Fordville, North Dakota for a shoot with Polar Communications! It's been a minute since we've gotten to hang out with our pals from Polar, and we loved hearing Janelle's story of how Polar Internet made it possible for her to work from her farm during the pandemic.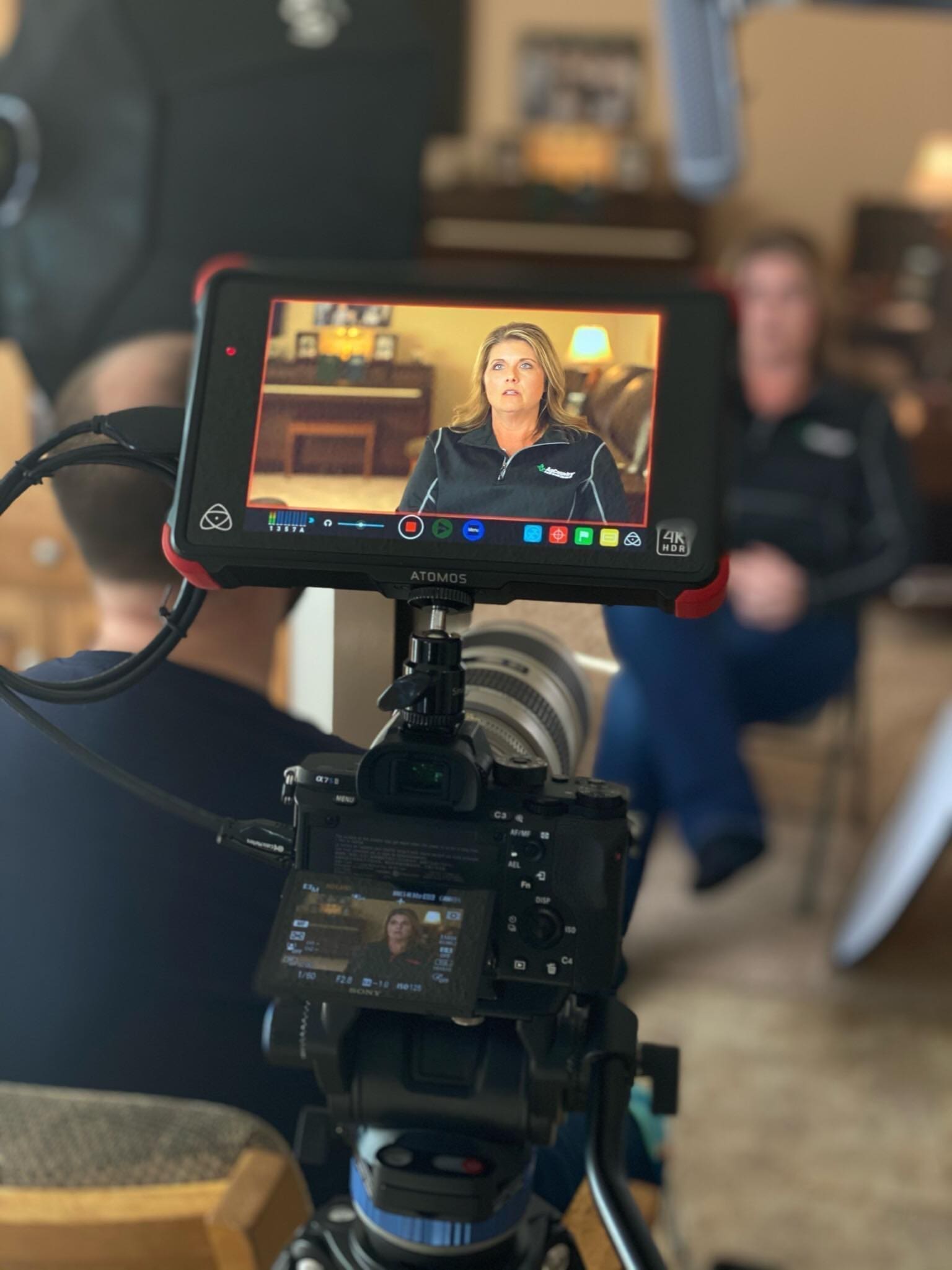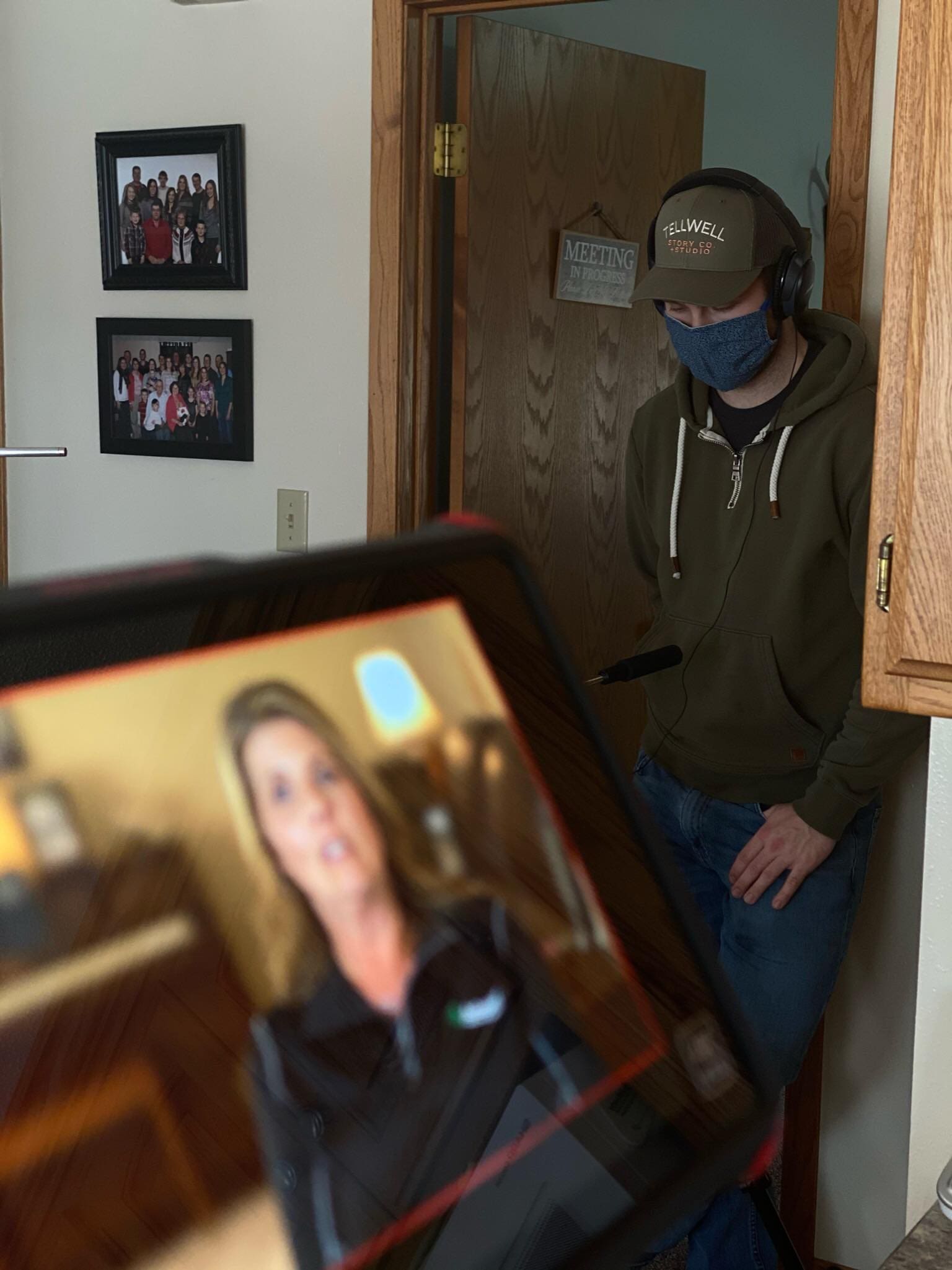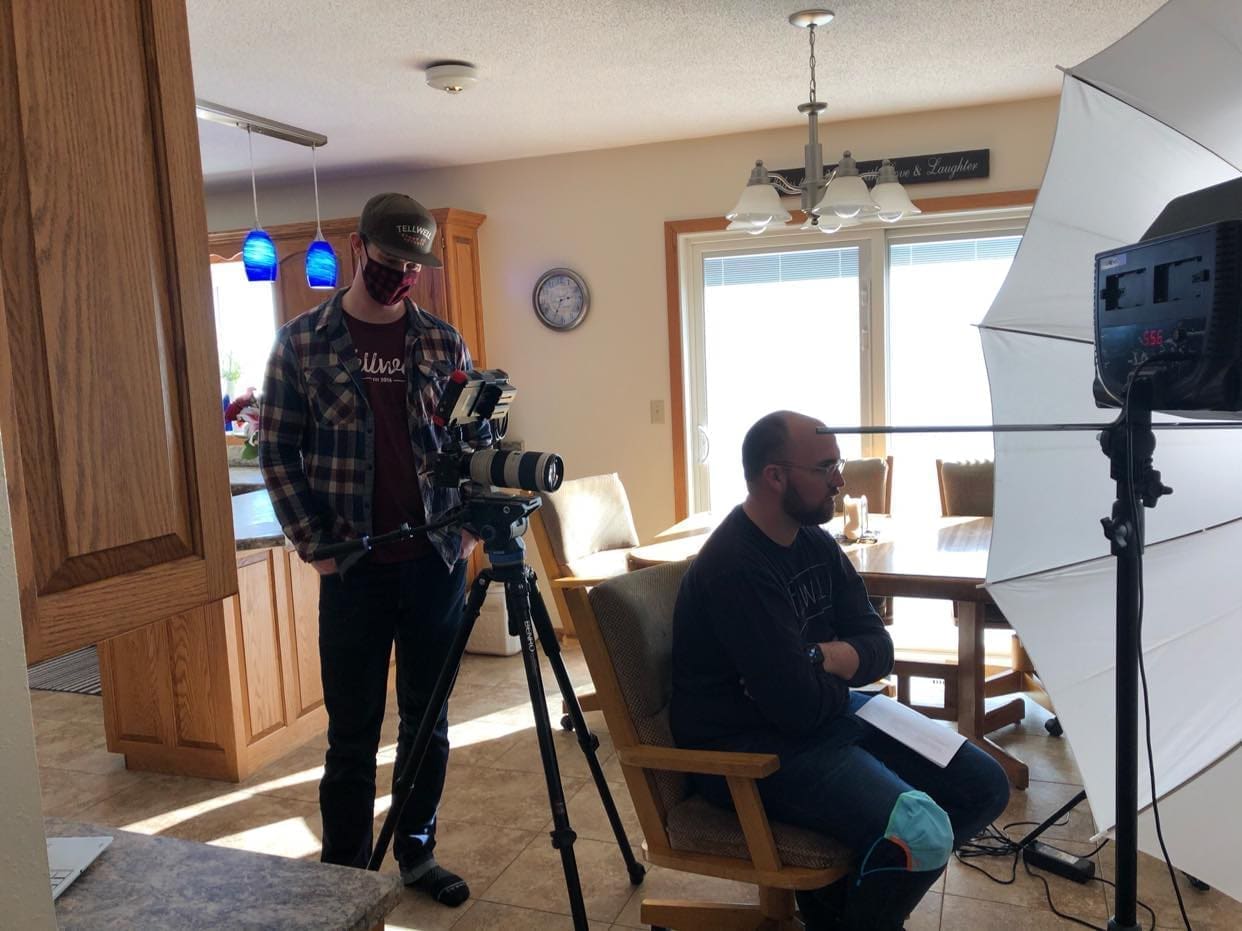 Plus, the boys got to geek out over a cool vintage pick-up. What a great day!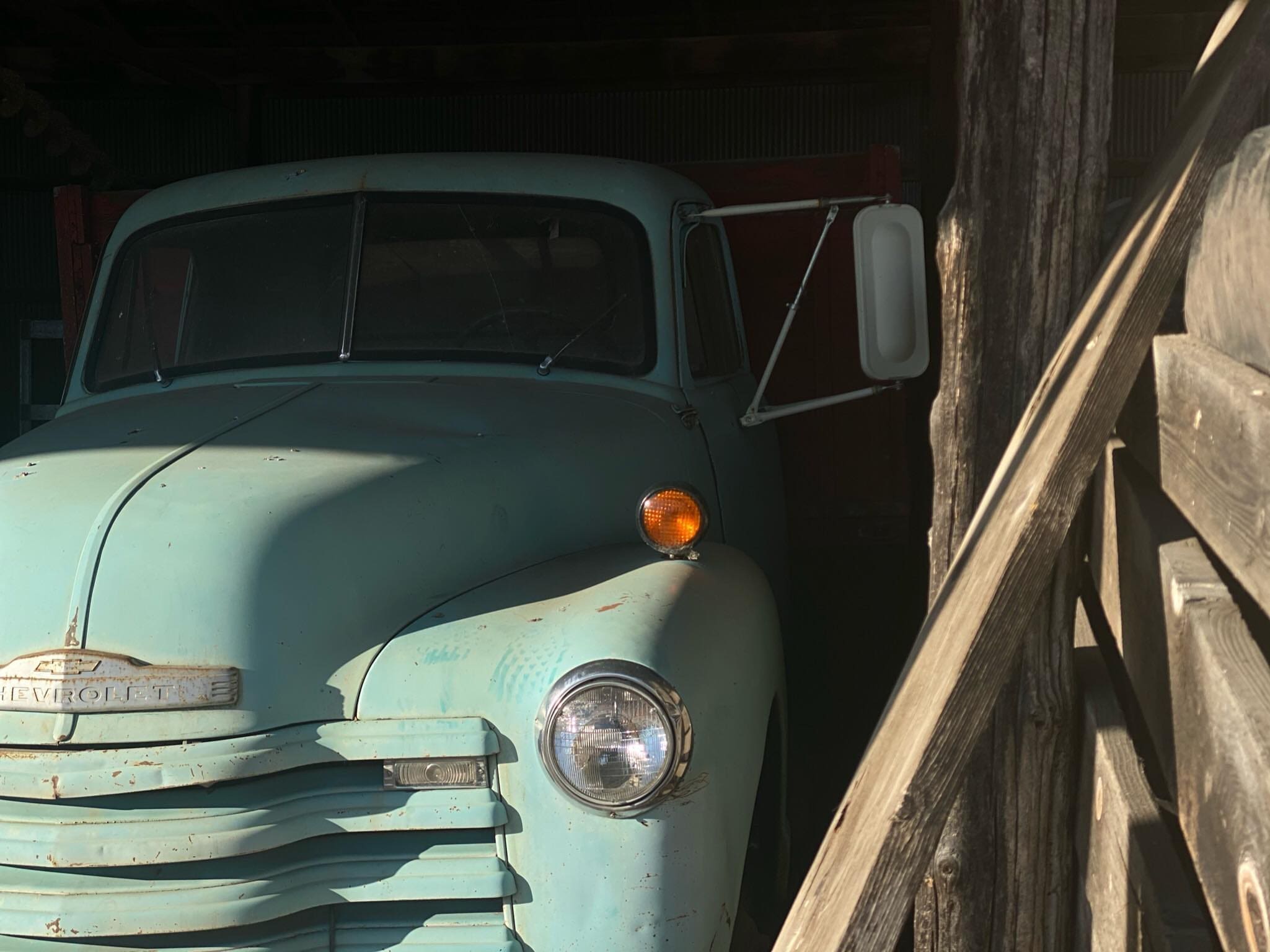 Studio Update: So Close, Yet So Far Away
Remember the studio we said we were building downstairs? Well, it's still happening–it's just happening a bit slower than we anticipated. We can't wait to use this space to record podcasts and stream live events, and to rent it out to other creatives in our community.
Until then, we're going to celebrate the fact that we have walls.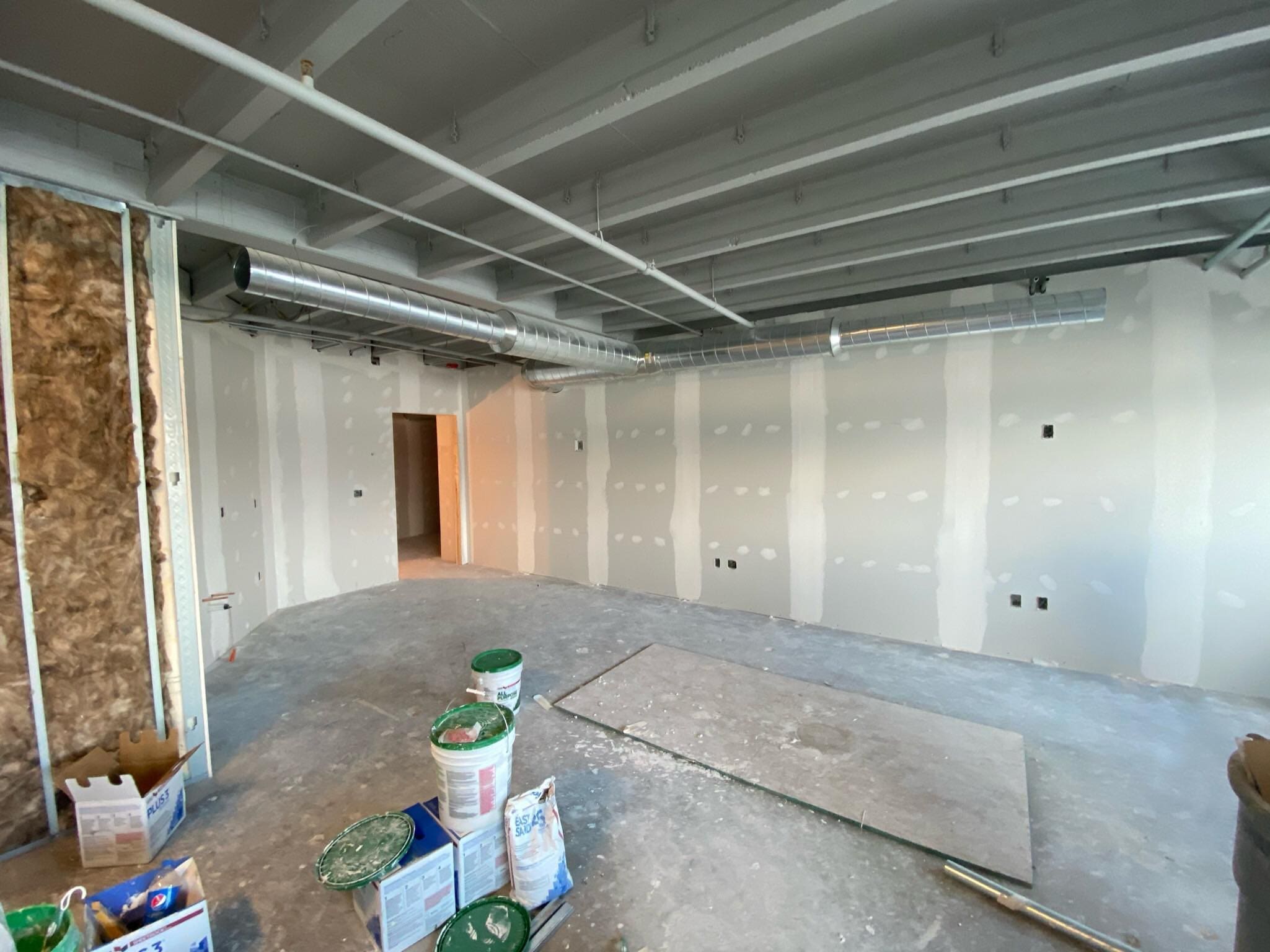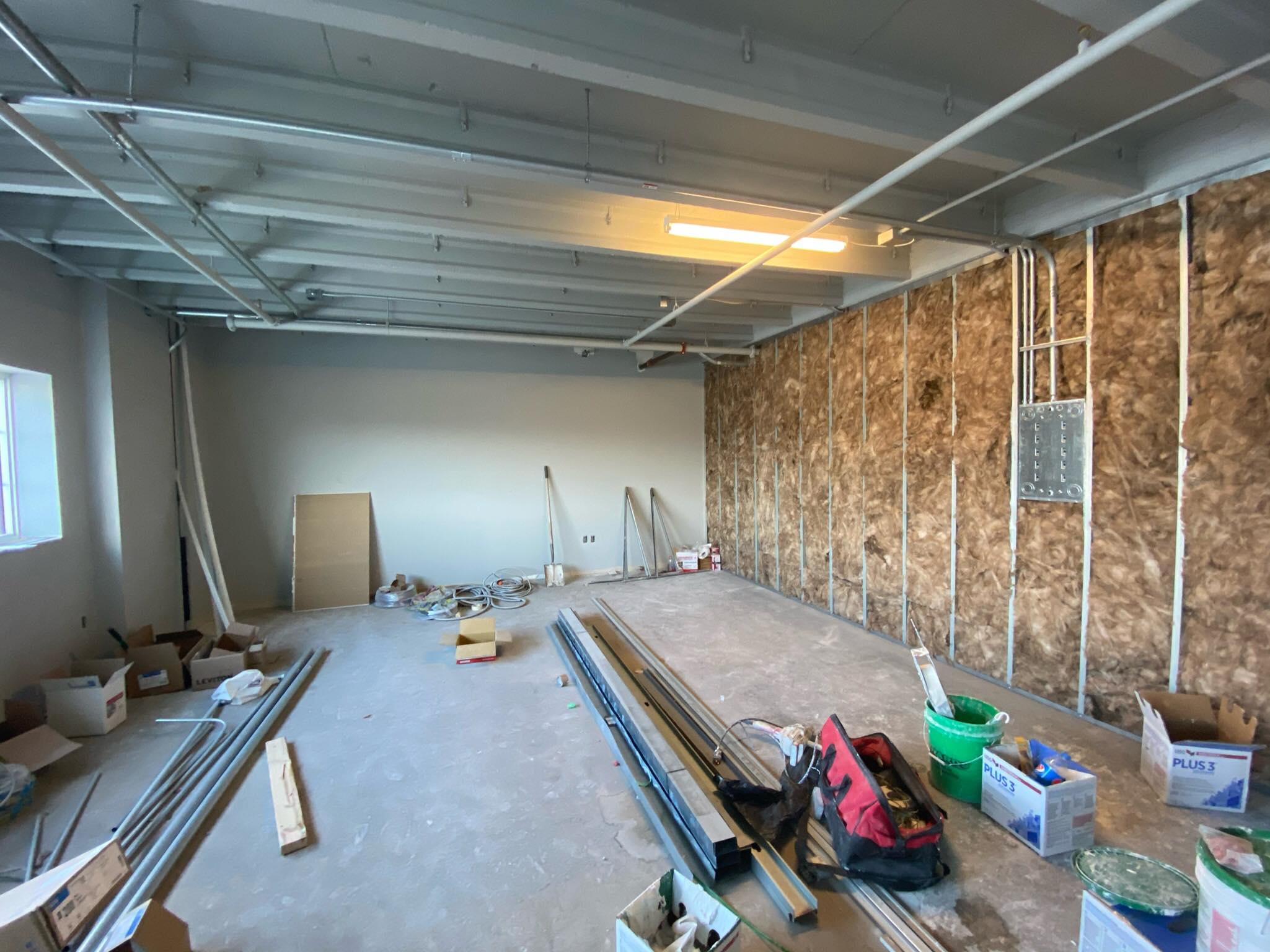 We're gearing up for our longest live-streamed event yet: a six-day conference for the North Dakota Family Based Services Association! Since the studio space won't be ready in time for the event's kickoff next week, we've created a makeshift stage in our office. Here's Rich, testing it out.
P.S. Rich specifically asked NOT to have this photo included in the Plog, which is exactly why we are including it in the Plog. He's not this grumpy in real life (most days).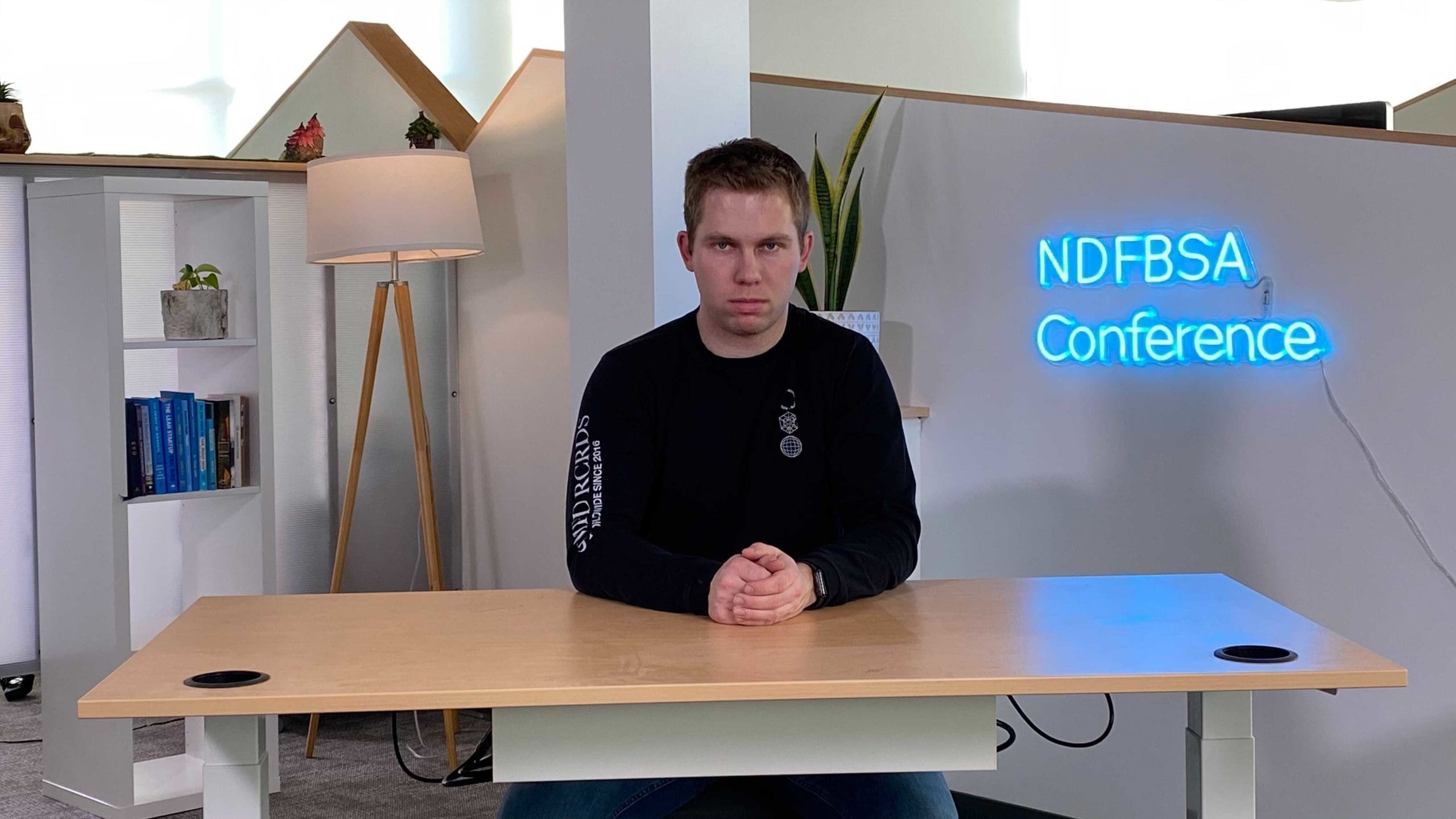 Thank you for checking in with us! 
 #TeamTellwell