This is the Tellwell Plog, a chance for us to share with you what #TeamTellwell has been up to, showcase some of the projects we've been working on, and (of course) show you all the pupper love a plog can handle!
The Best Way to Spend (Thanksgiving) Cheer…
…is by sorting food at the Emergency Food Pantry! Our team had an awesome time volunteering at the Pantry on Tuesday. It was a rare opportunity for us all to be together in the same place, AND we got to help out an organization we love. Talk about a win-win!
The holidays will look a bit different for all of us this year–the last thing anyone should have to worry about is whether or not they will be able to put food on the table for their family. If you have a few dollars, canned goods, or hours to spare this holiday season, please consider sharing them with this amazing organization!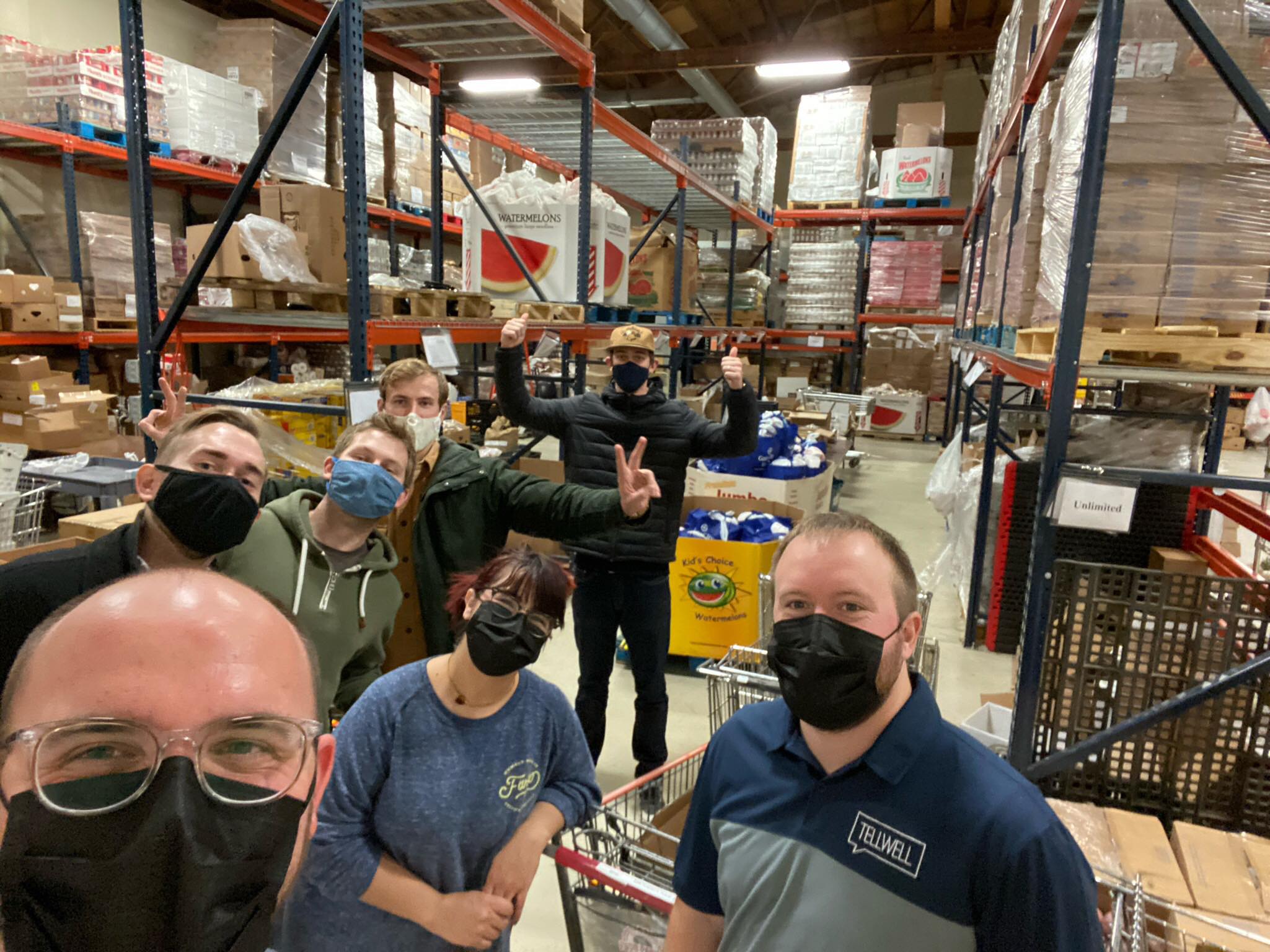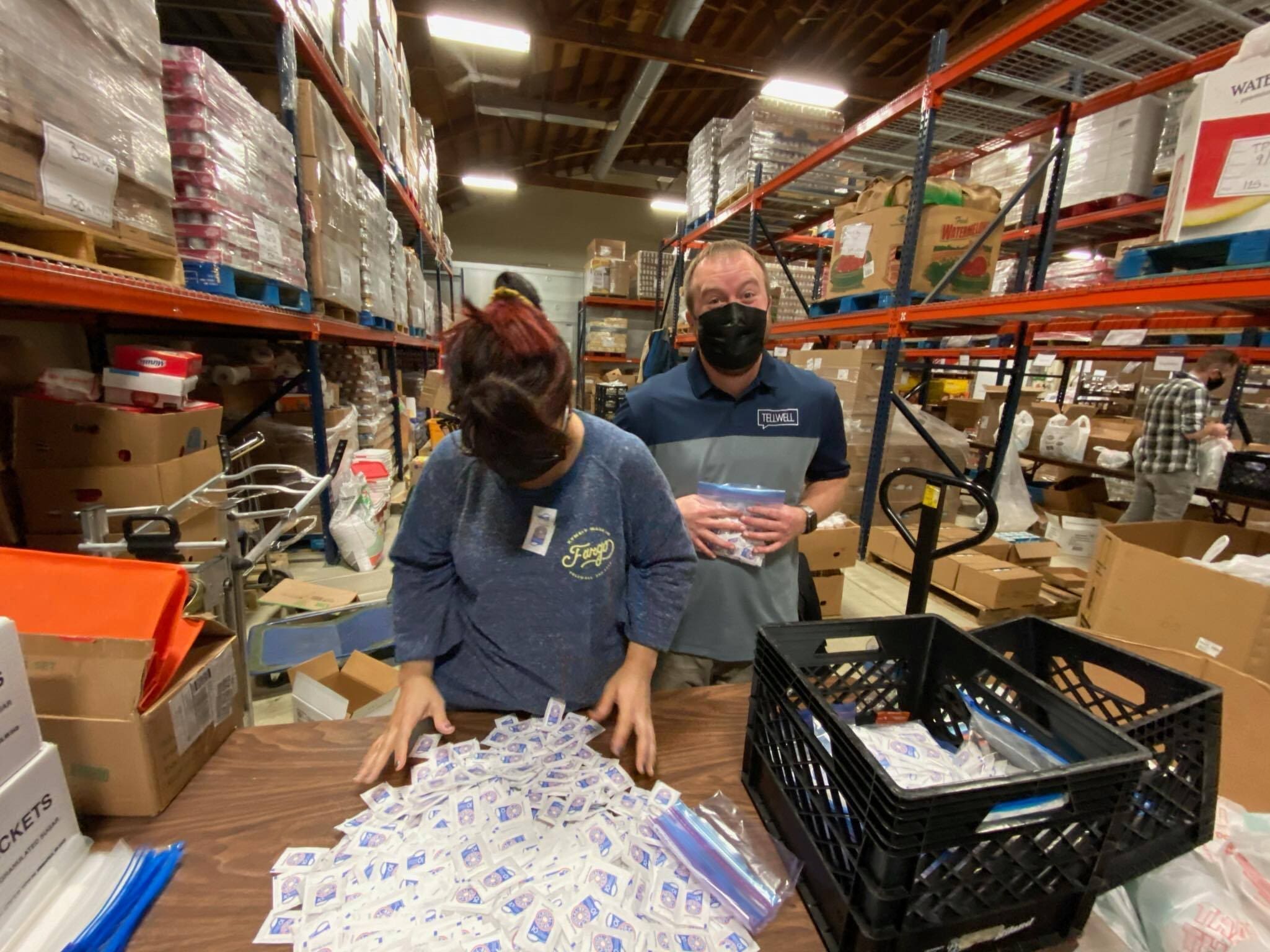 Duncan and Rich traveled to beautiful Woodworth, North Dakota on Thursday to film with Audubon Dakota! Audubon Dakota's video annual report was one of our favorite projects of the past year, and we are thrilled to be working with them again. So thrilled, in fact, that even a November rainstorm couldn't dampen our spirits.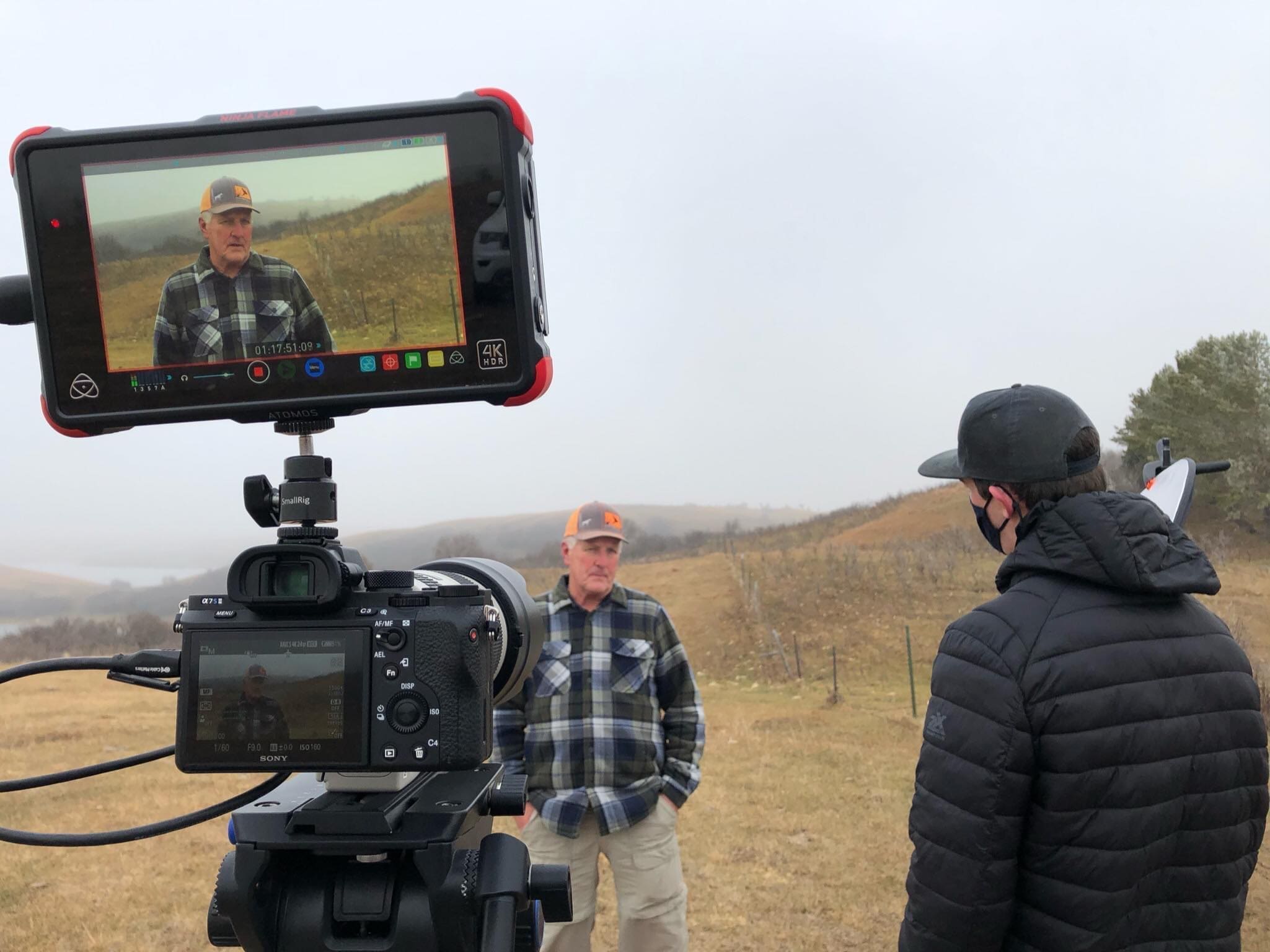 We love producing virtual events, but sometimes it's nice to just sit back, relax, and enjoy someone else's hard work. Shout out to our friends at the Nice Center for putting together a wonderful ND Innovation Day event highlighting innovative ideas from across the state.
It's My Party And I'll Zoom If I Want To
We celebrated another Team Tellwell birthday this week, as Katie (me) turned the big 2-5 on Wednesday! In true pandemic birthday fashion, she celebrated with a Zoom happy hour and a homemade cheesecake.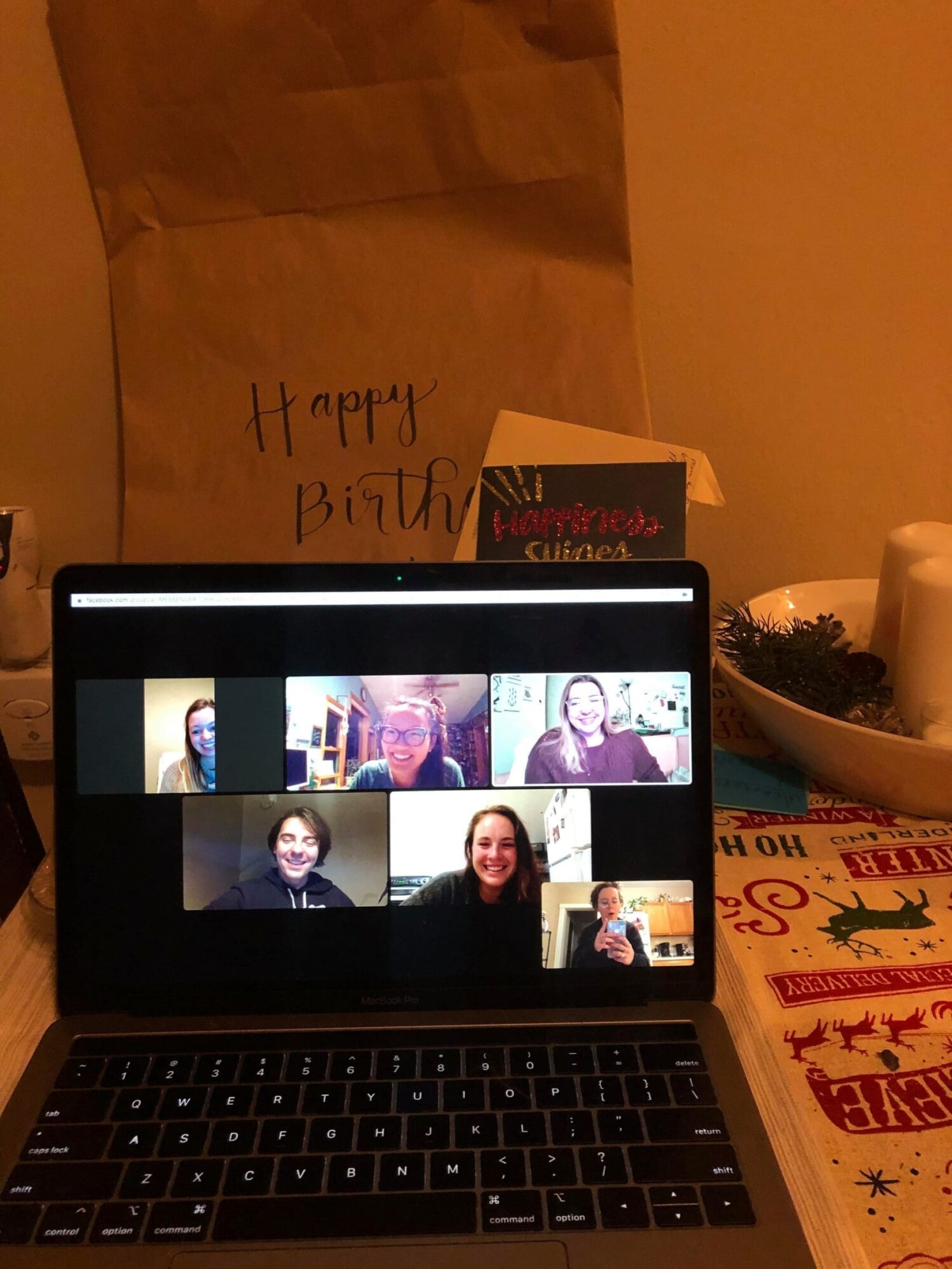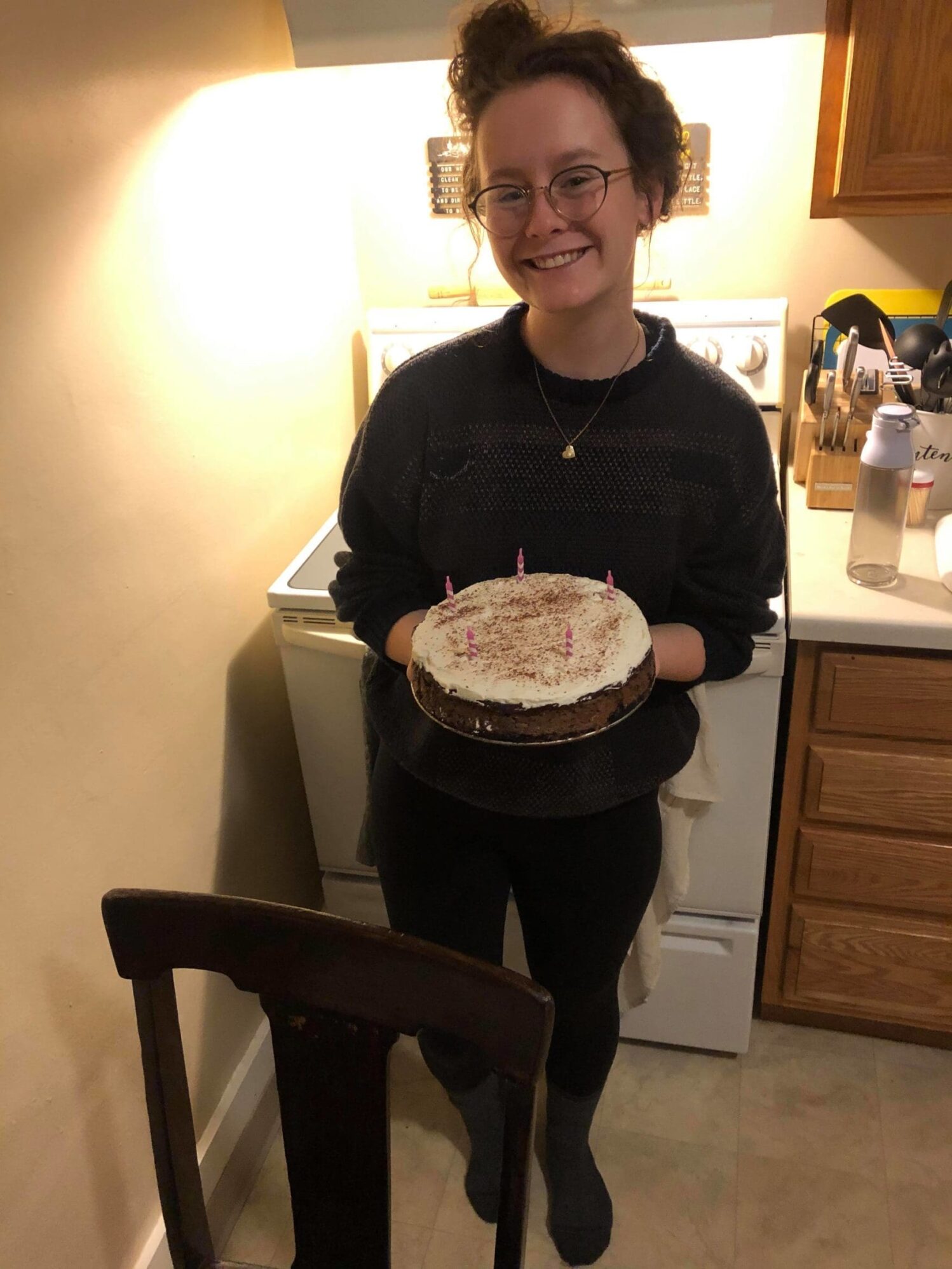 Thank you for checking in with us! 
 #TeamTellwell