Jayme's Leaving Us. Well, Kinda.
Our beloved Engagement Manager, Jayme Jackson, may have moved back to Texas this week, but she's not washing her hands of Tellwell just yet. If there is a bright side to living in a pandemic, it's that we've learned remote work IS possible. Jayme will be staying on as a remote employee all the way from Dallas!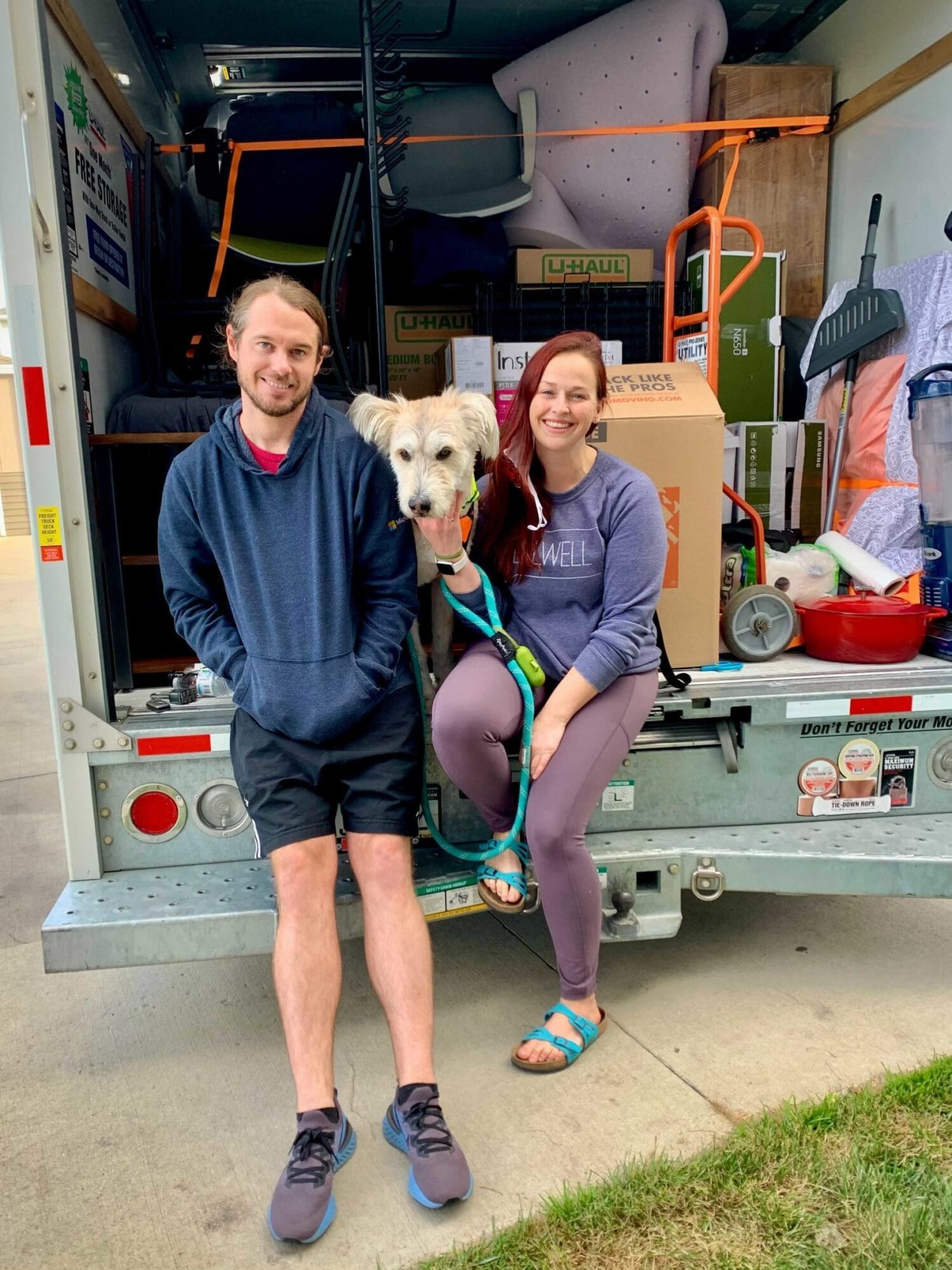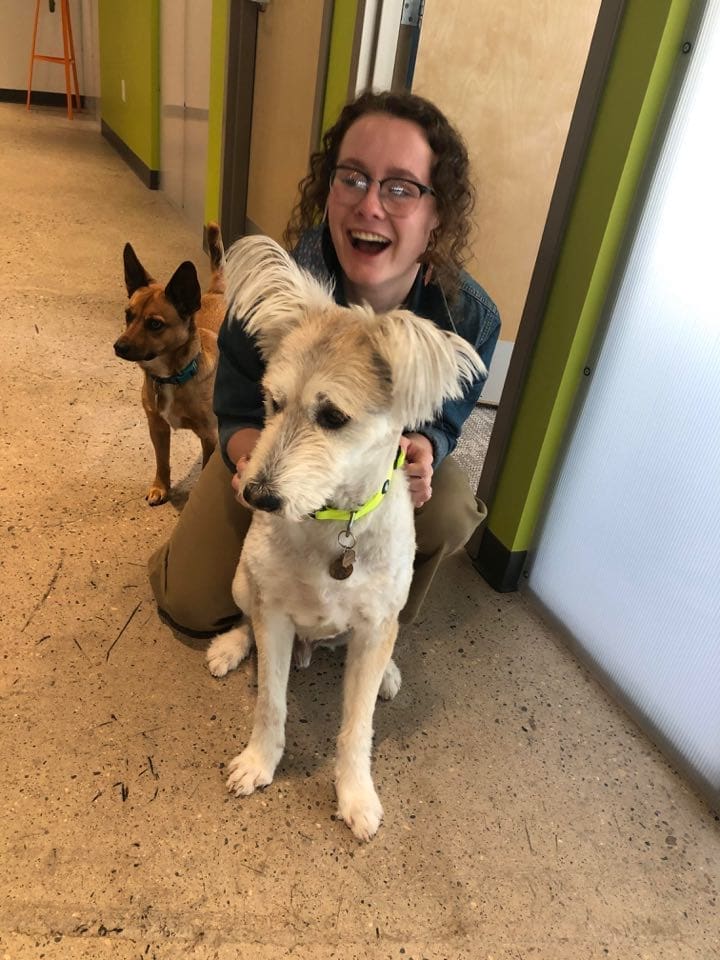 So goodbye for now, Jayme. We will miss your take-no-bullshit attitude, your unbeatable Halloween costumes, and most of all, we will miss Paddington (crying photo included for evidence). But we'll see you on Slack in a few days! ❤️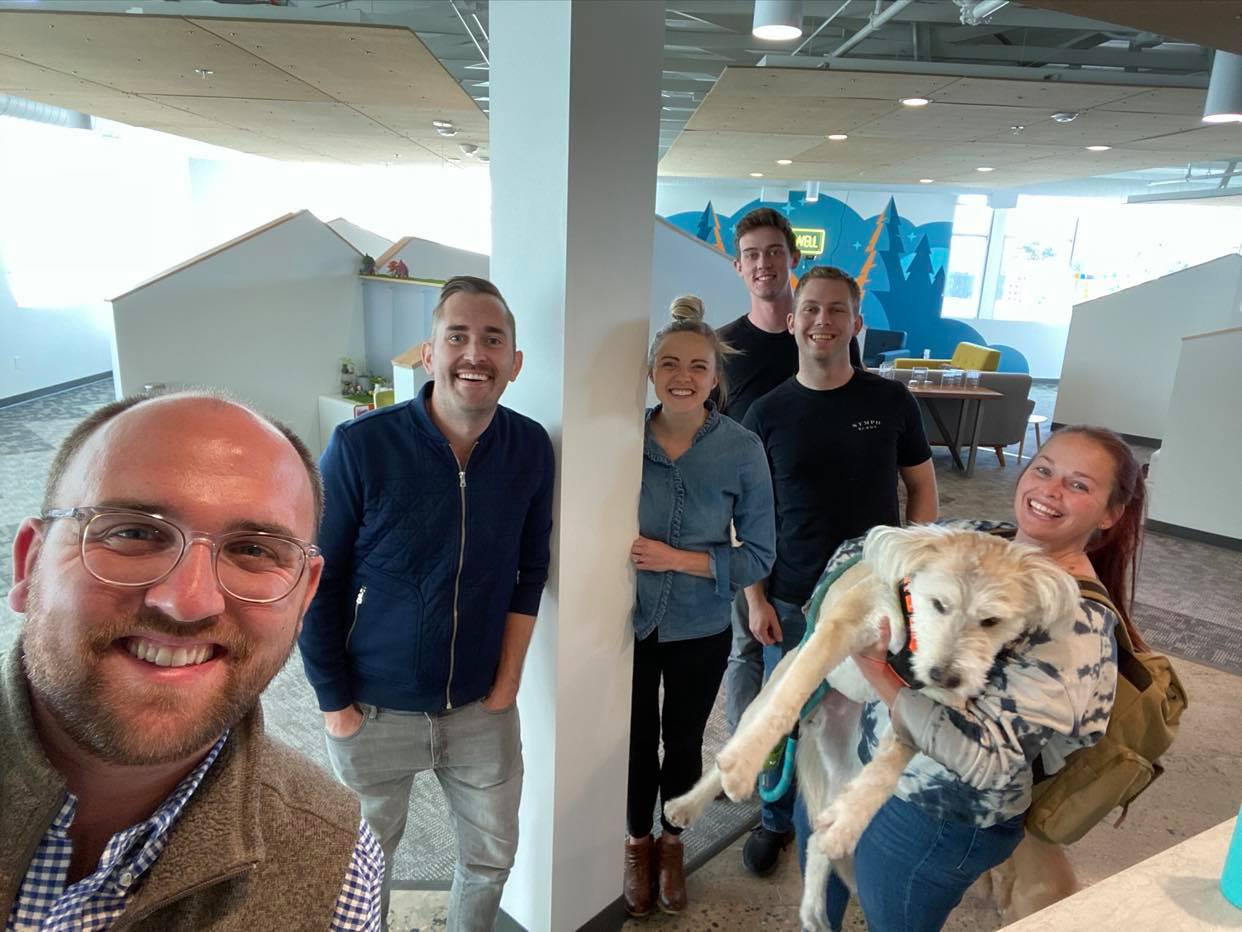 Lights, Camera…Fire Alarm?
On Wednesday, Max led a virtual Mini Masterclass on Marketing with Choice Bank. He outlined Tellwell's four-part marketing funnel, gave advice for telling customer stories that stick, and kept right on going when construction workers in the building hit a sprinkler and set off the fire alarms.
If you missed the webinar and want to download a copy, click here!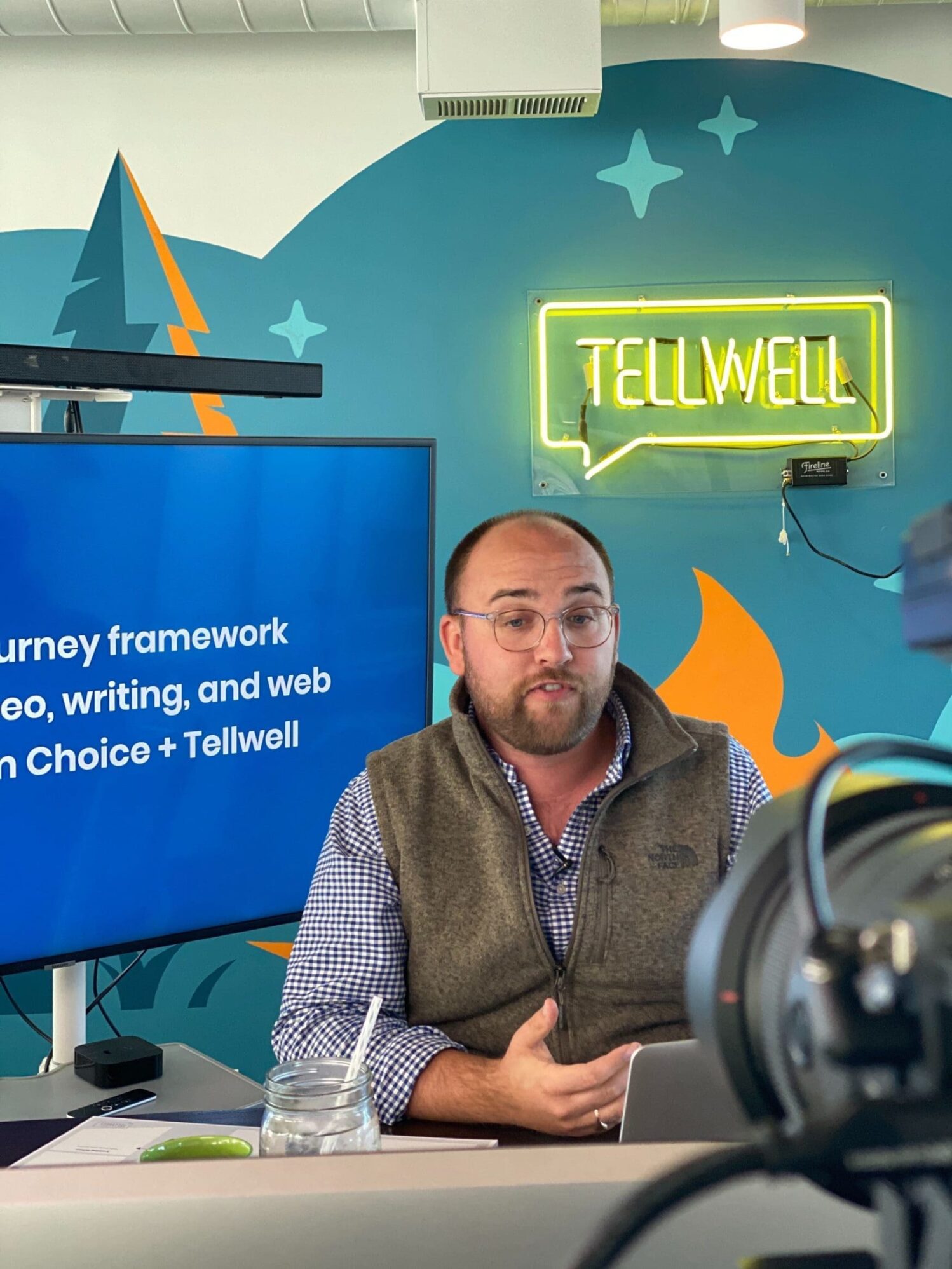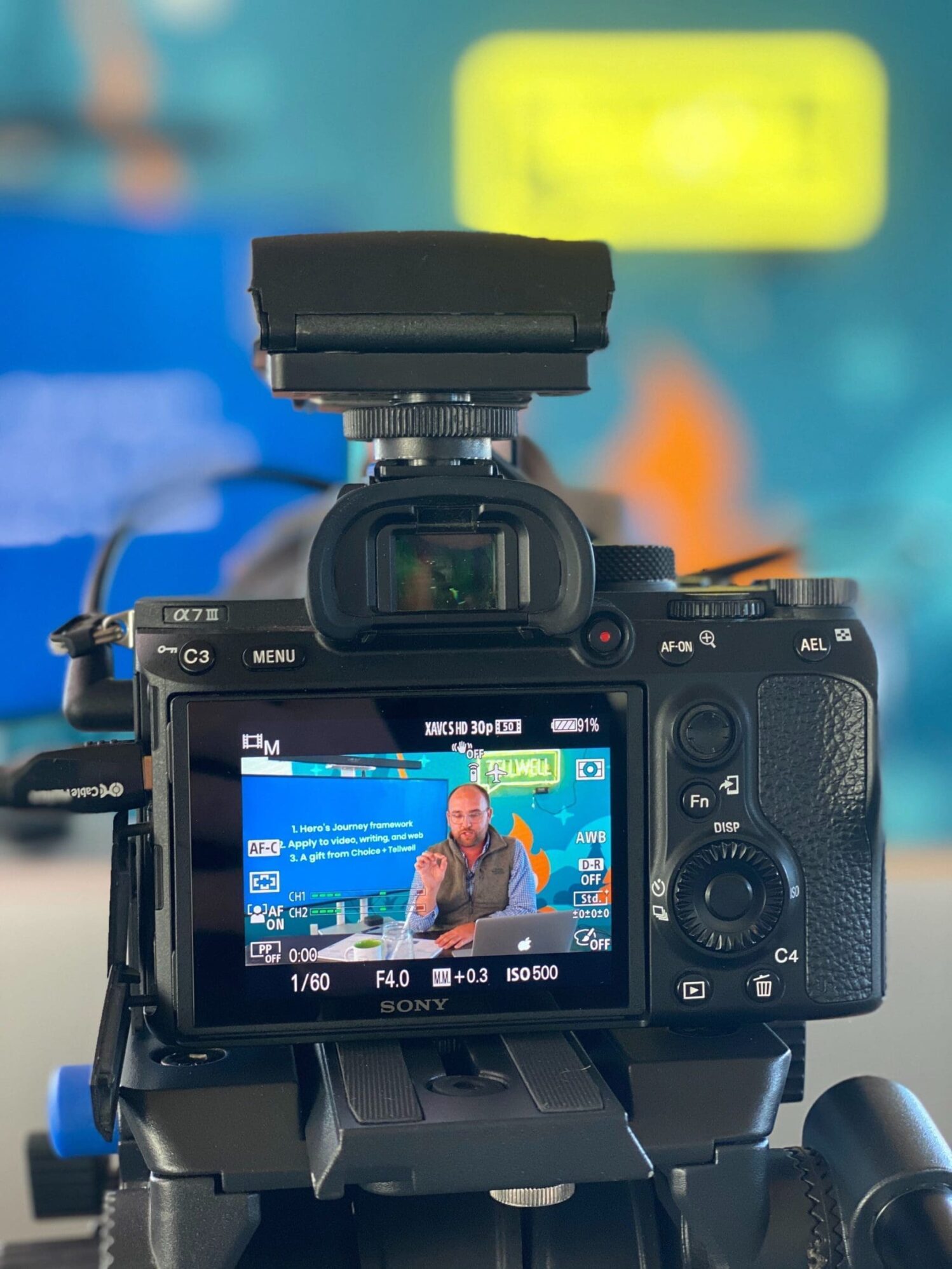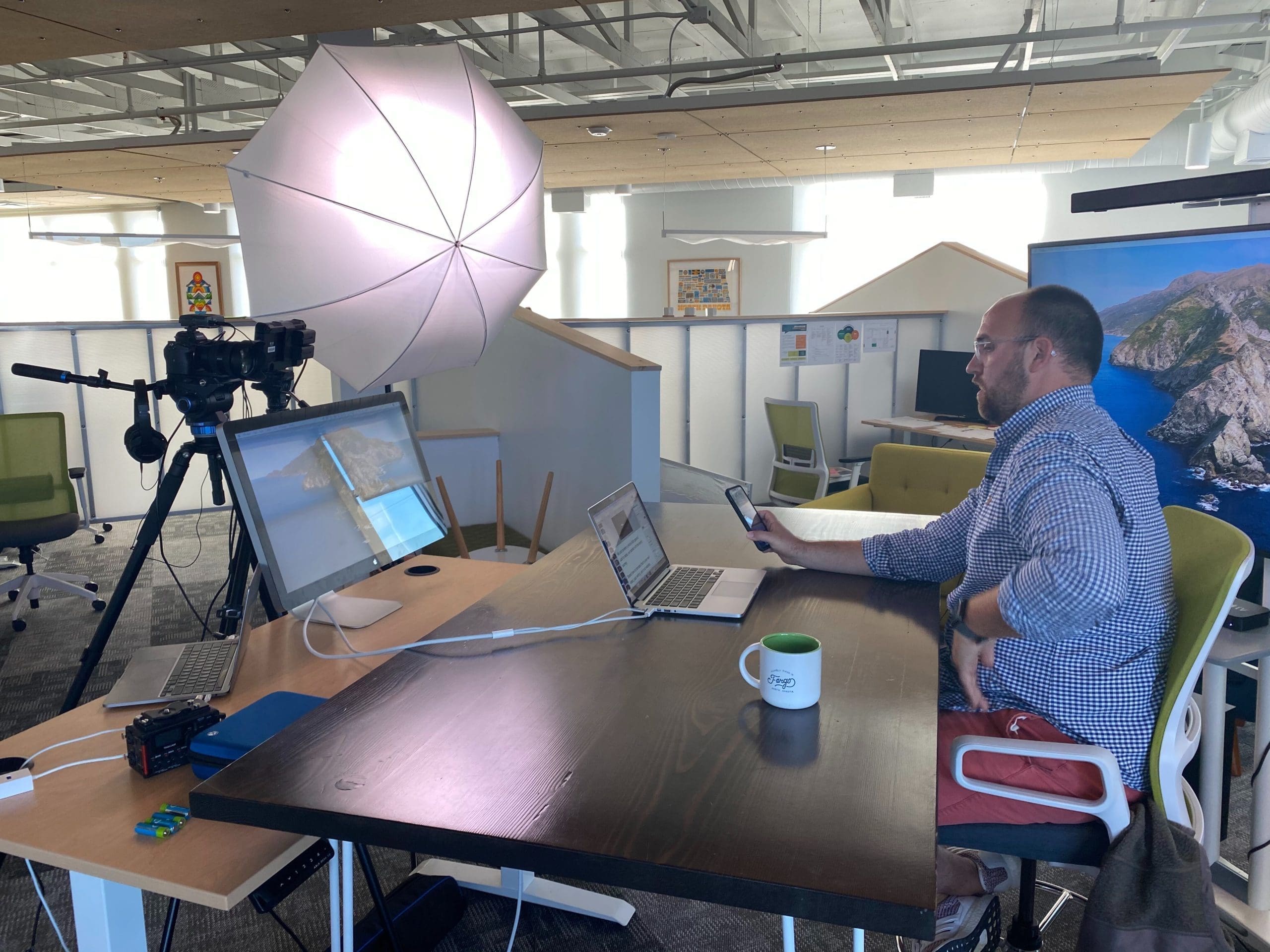 ? Get On Your Feet, Get Up and Make It Happen ?
(Anybody else immediately think about that one Parks & Rec episode when they see an ice rink?)
We had several opportunities to film with Moorhead Youth Hockey Association at the Cullen Hockey Center this week. To share the story of MYHA's impact on our community, we interviewed the folks who know the program best–including Spud Hockey alum and three-time Stanley Cup champion Matt Cullen!