The Winner Is…Sam Elliott's Mustache 
In case you missed it, the Super Bowl was on Sunday. But the real party was on Thursday: TV Timeout, hosted by AAF-ND! A bunch of marketing nerds gathered at Sanctuary Events Center to eat, drink, and discuss the best and worst of this year's Super Bowl ads.
Team Tellwell favorites: Groundhog Day (Jeep), Be the One (Microsoft), and of course, not the duo we need, but the duo we deserve: Lil Nas X and Sam Elliott (Doritos).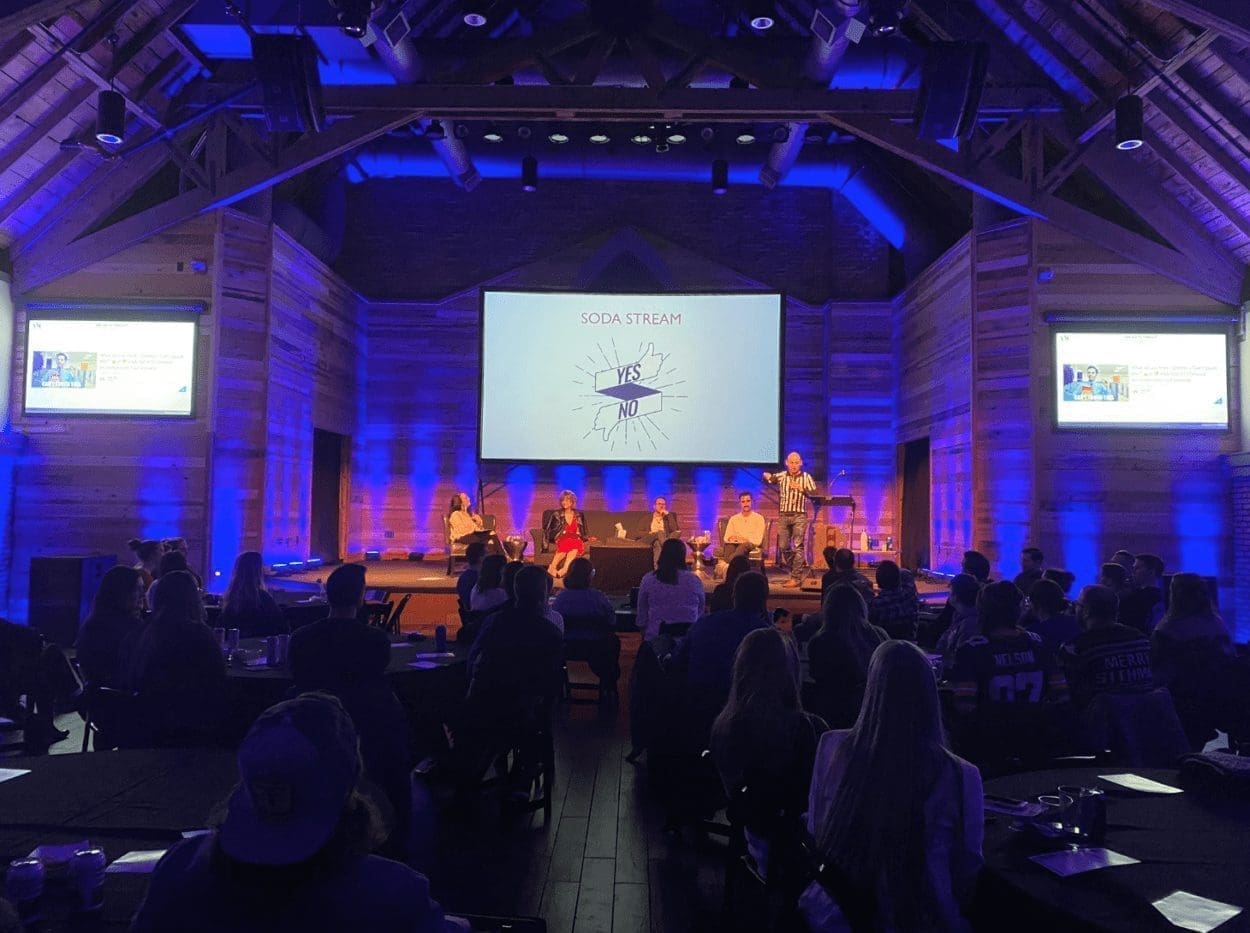 "And I guess that was your accomplice in the woodchipper."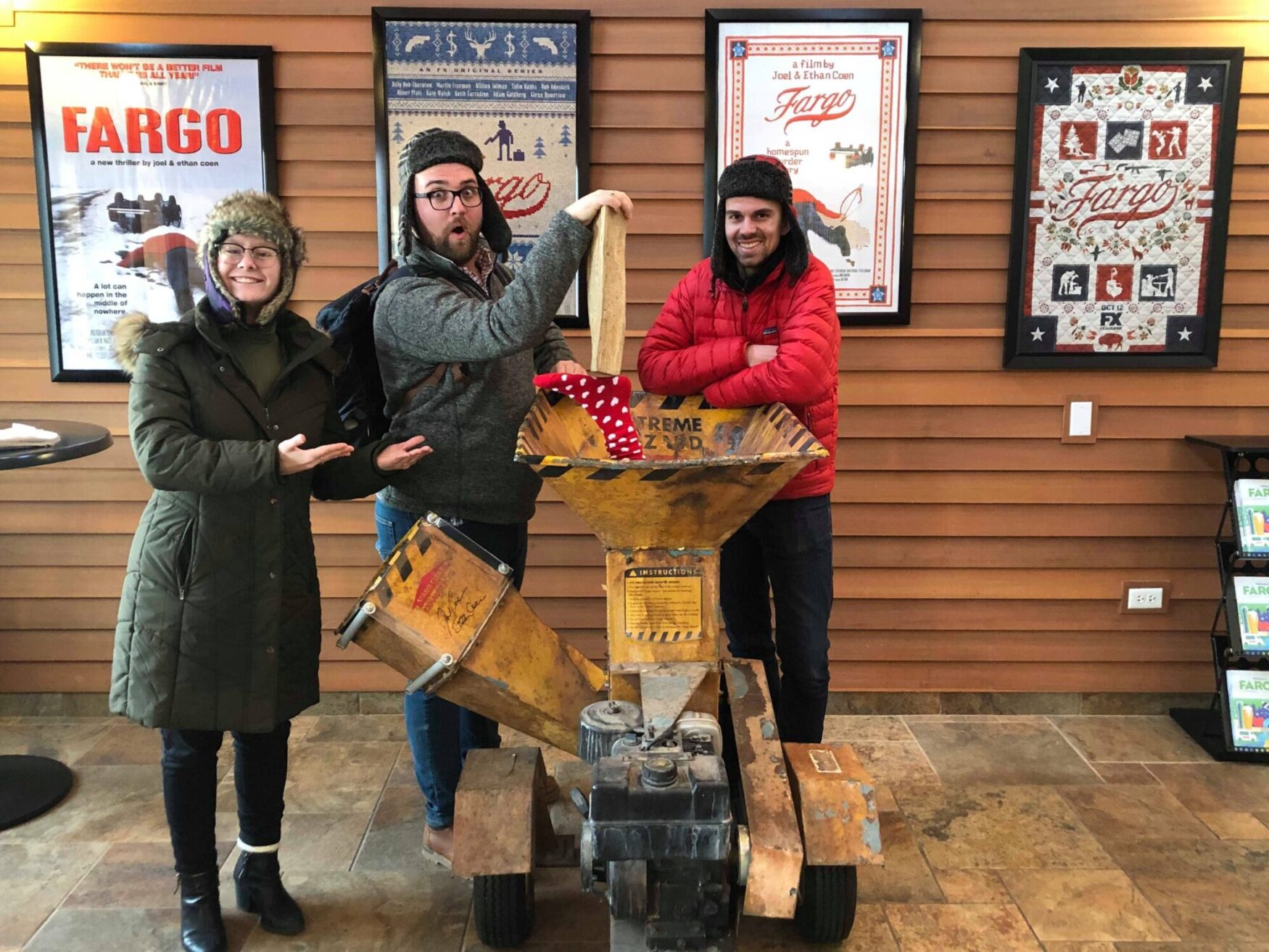 When You're Downtown, You're In Good Company
"Many people don't realize that a lot of the global innovation that you see from Bobcat is actually coming out of Fargo." – Joel Honeyman, VP of Global Innovation at Doosan Bobcat
On Wednesday, we got to check out Bobcat's AWESOME new Innovation Studio space in the Black Building while filming with Kilbourne Group! We're working on a campaign highlighting just a few of the businesses making the move to Downtown Fargo, and we're pretty hyped about it.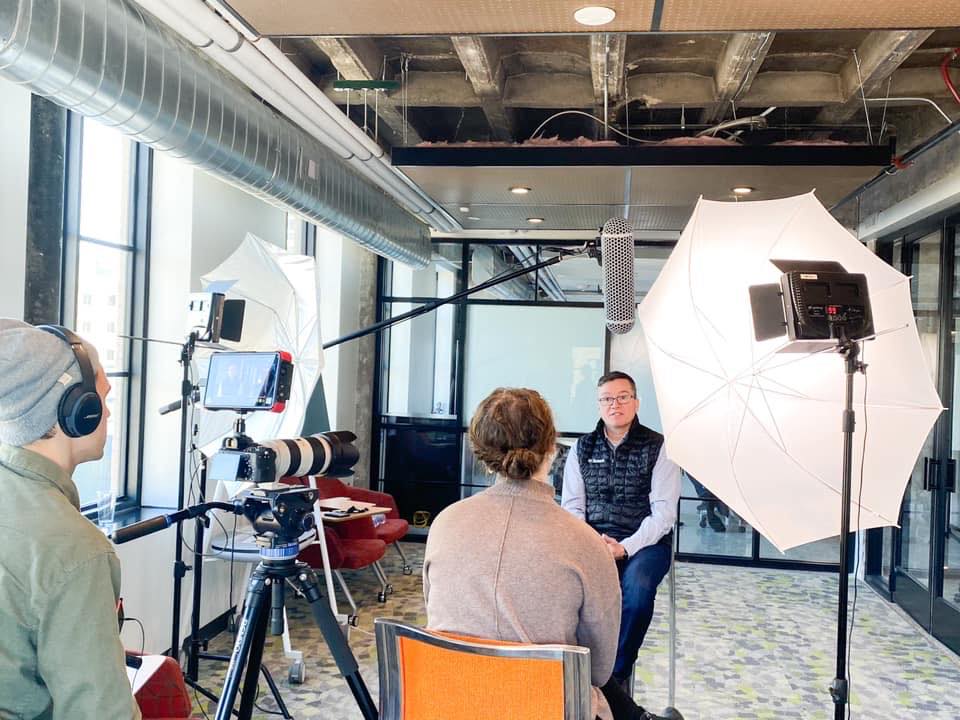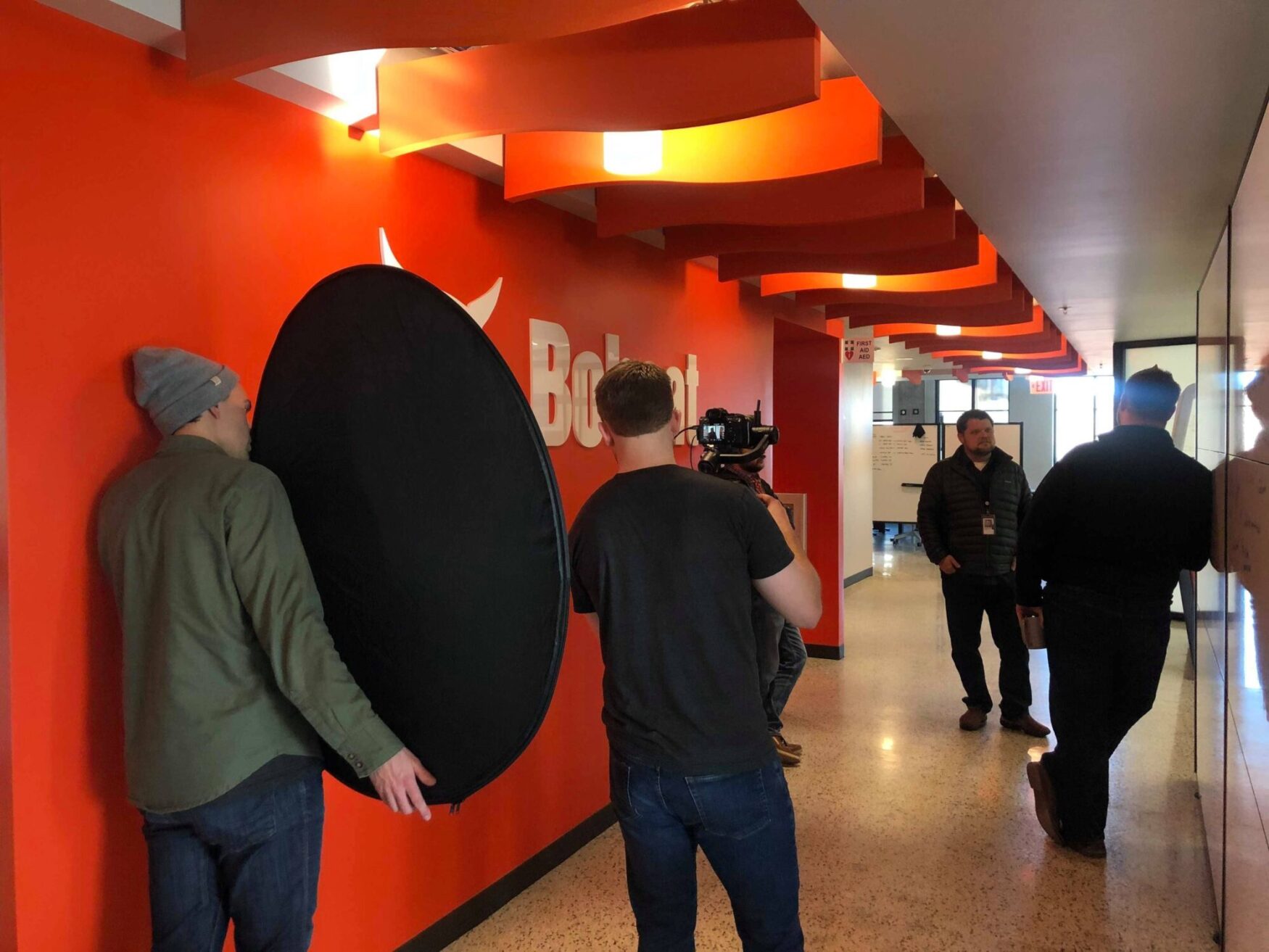 Life Happens in the Kitchen, Right?
Perks of having a giant kitchen island: more room for activities! In this case, more room for workshopping logo designs for a client's upcoming brand refresh. Also, pancakes.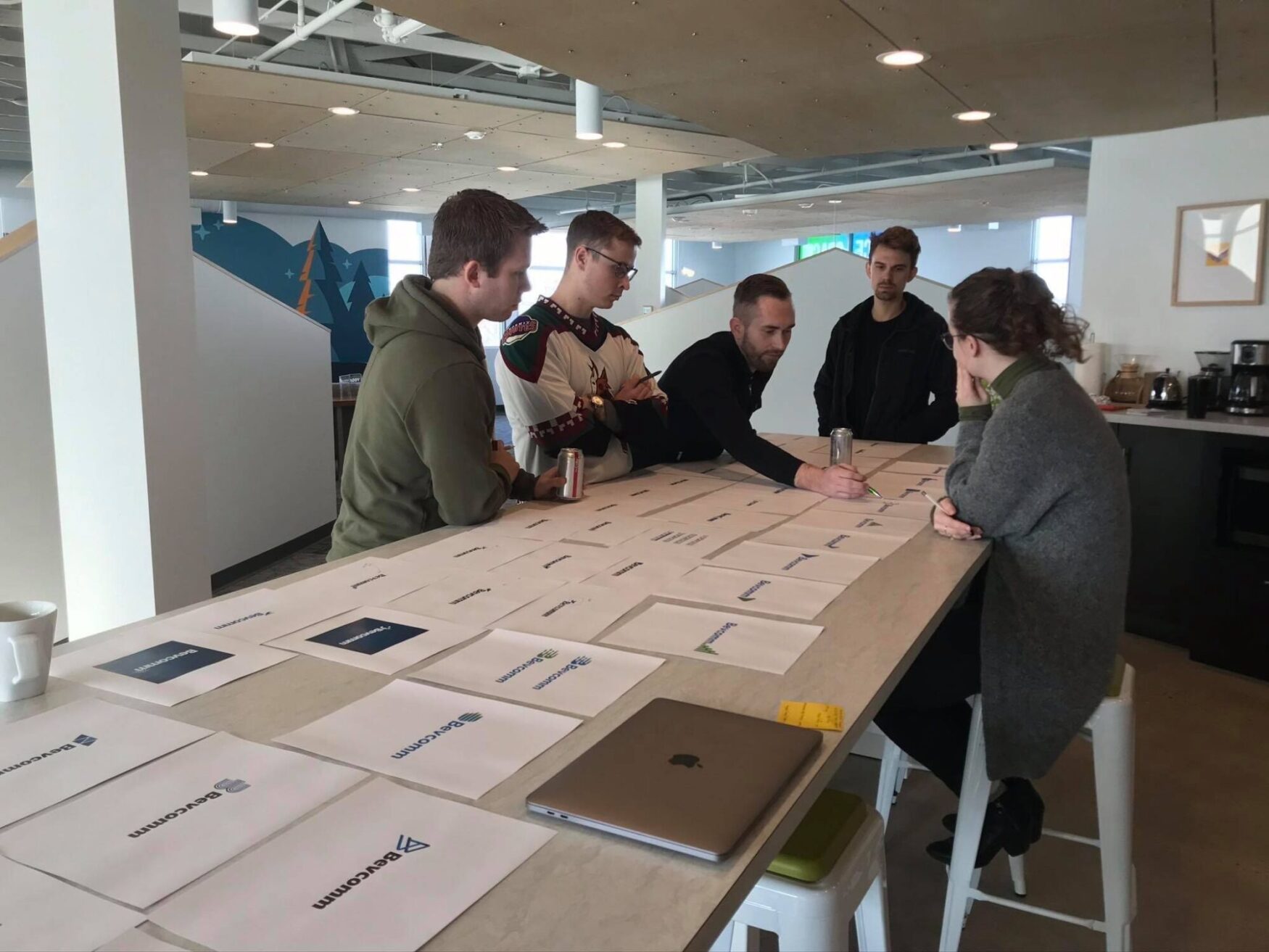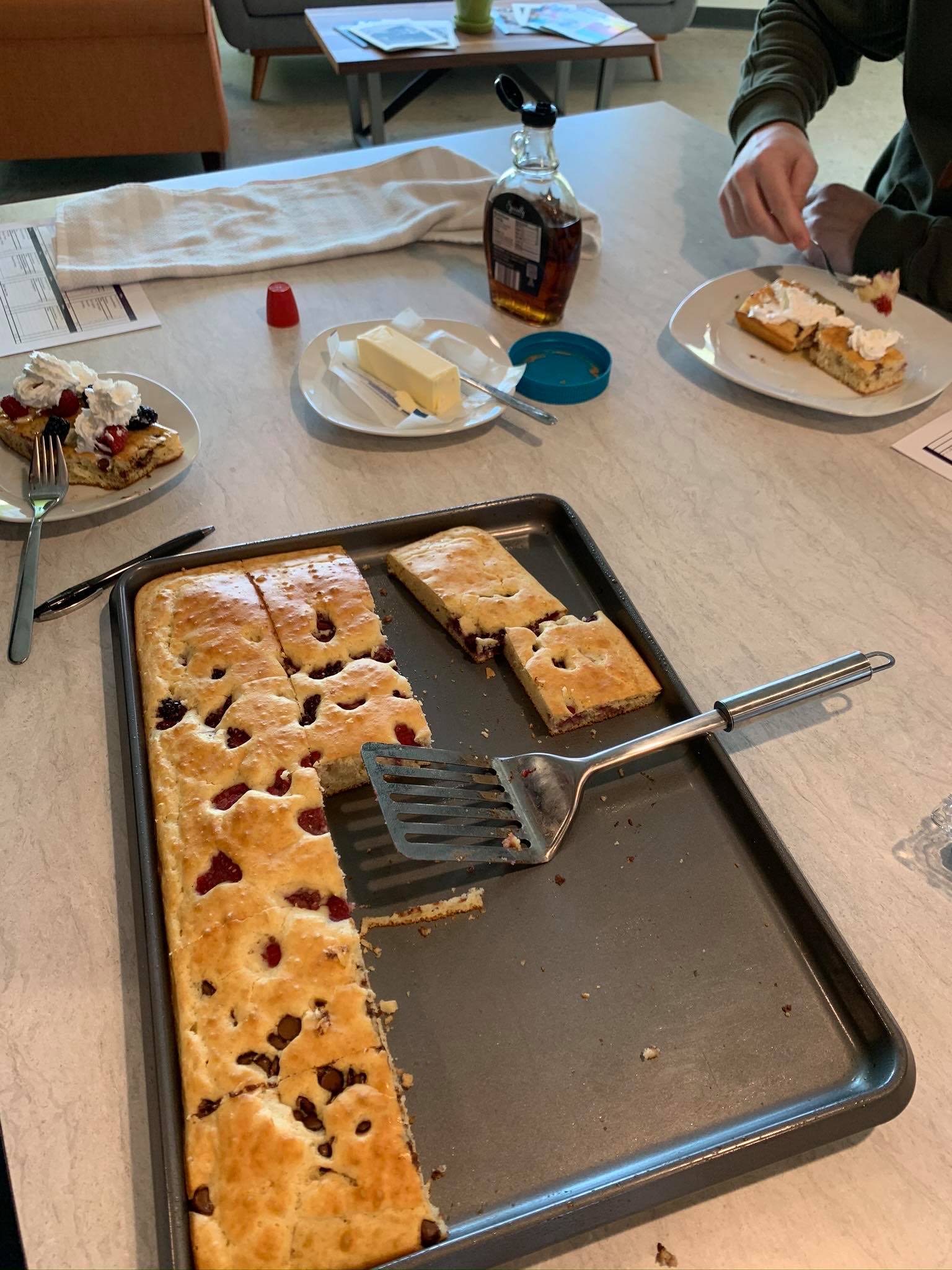 It's Live: FMCT Giving Hearts Day Video