This is the Tellwell Plog, a chance for us to share with you what #TeamTellwell has been up to, showcase some of the projects we've been working on, and (of course) show you all the pupper love a Plog can handle!
New Gear: Team Tested, Ketah Approved
Our summer merch arrived on Thursday and Team Tellwell responded like a bunch of kids on Christmas morning. Shout-out to our friends at Brandfolk for creating such fun, comfortable, colorful swag for us!
Thank you to everyone who ordered merch this summer for being patient with us–like everything else, COVID has created some serious disruptions in the promotional materials supply chain. Expect some gifts on your front step or in your mailbox next week!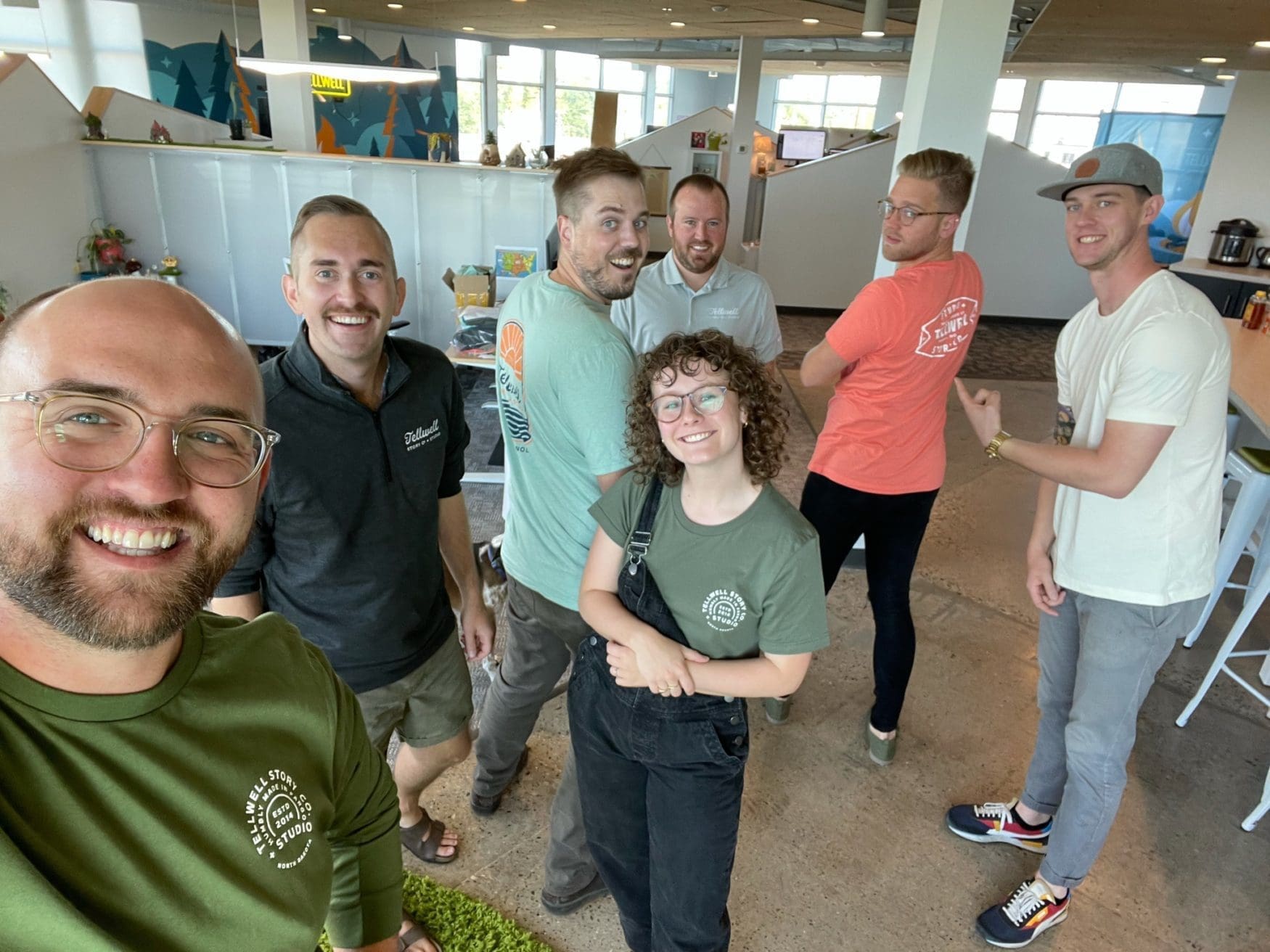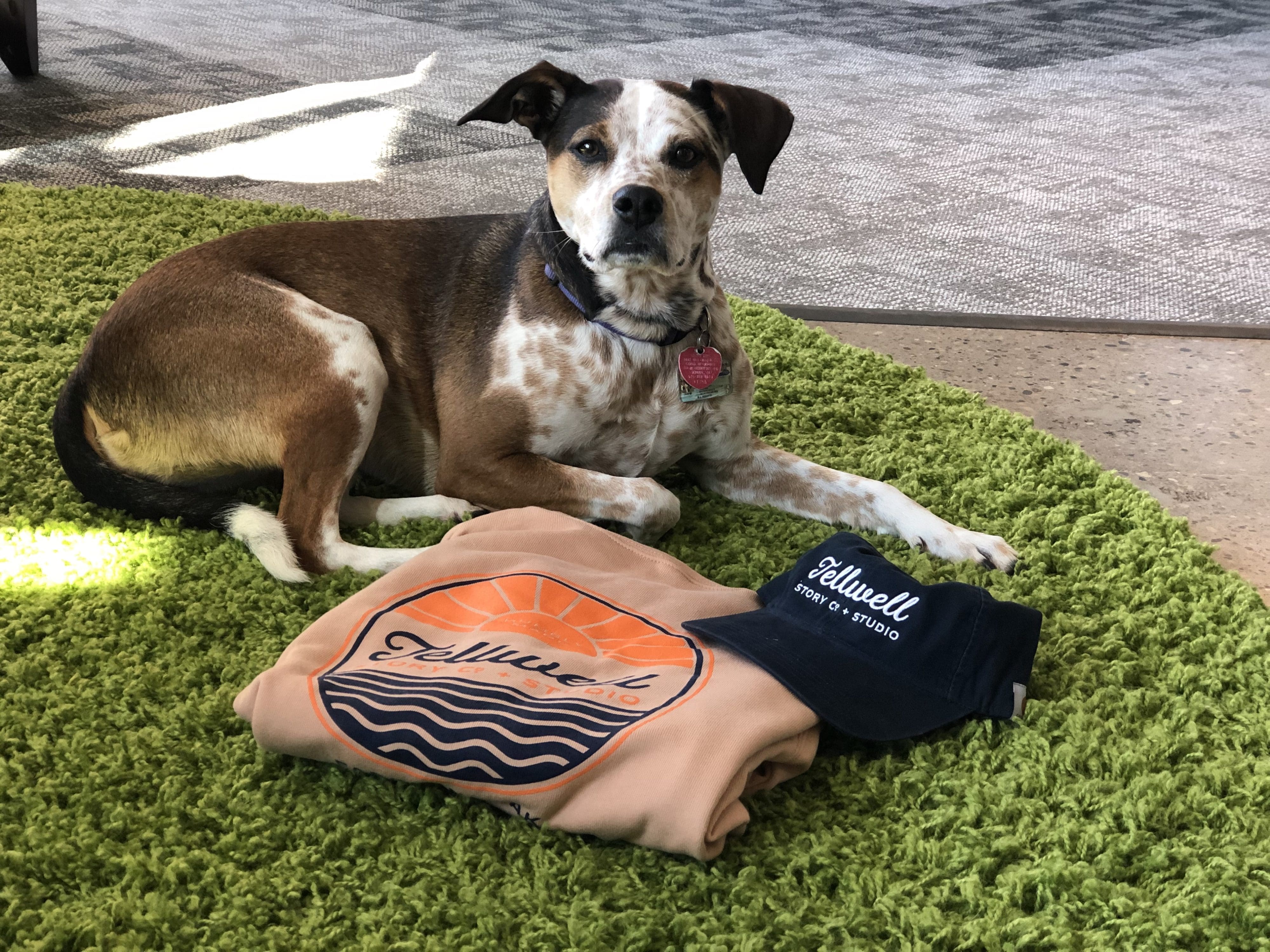 There's No Place Like Home
We had the pleasure of welcoming some of our friends from CCRI into the studio this week! We are creating an impact film that will premiere at CCRI's TableScapes fundraiser on October 12th.
For the first time ever, TableScapes will be held in-person AND virtually this year! Proceeds will go toward building a safe, accessible home for Liz, who you may remember from CCRI's Giving Hearts Day campaign. Liz is an incredible young woman whose behavioral challenges lead her to destroy property and eat inedible objects—making living in a rental property nearly impossible for both Liz and her team.
Get your tickets today, and let's get Liz a house!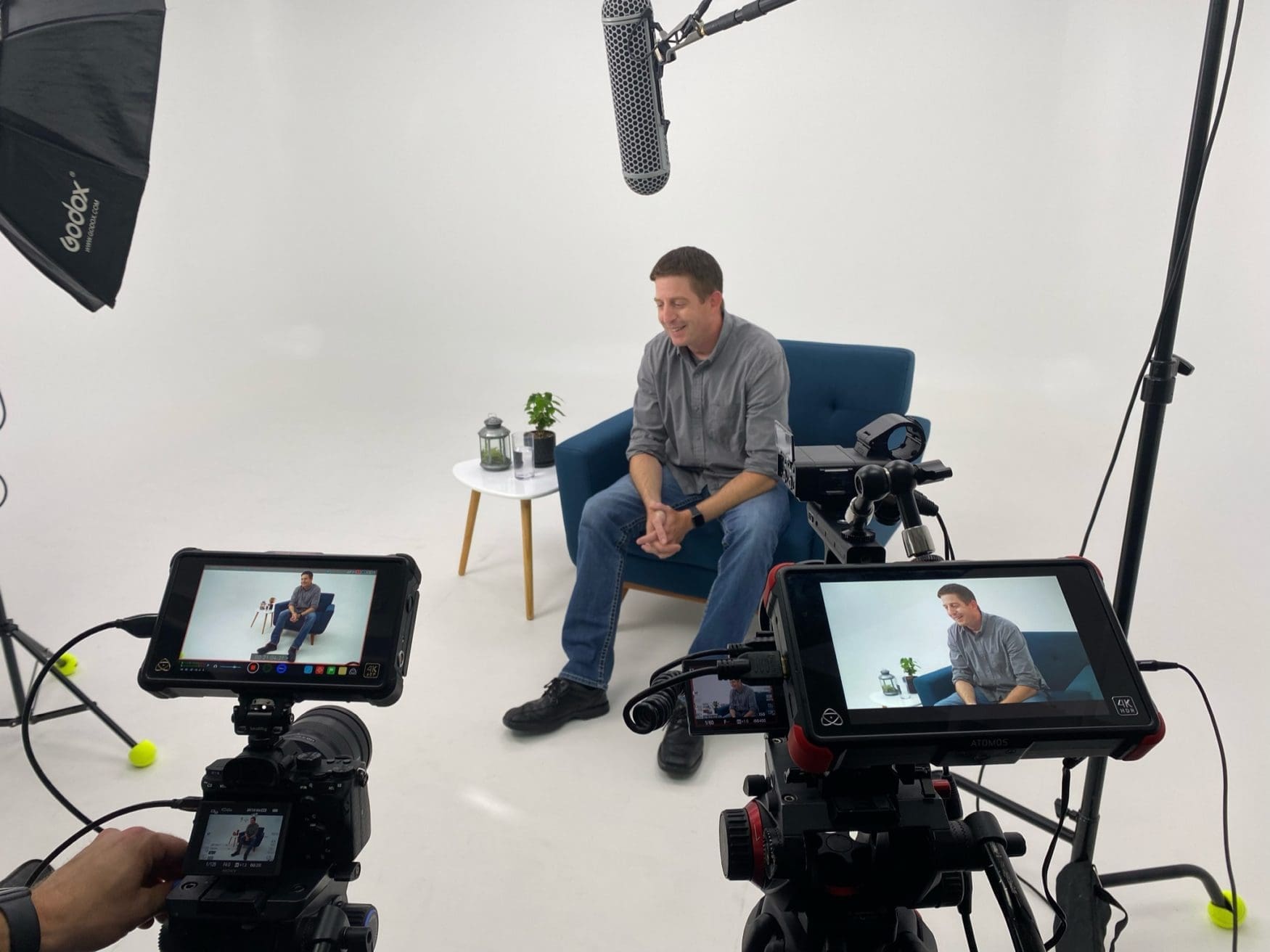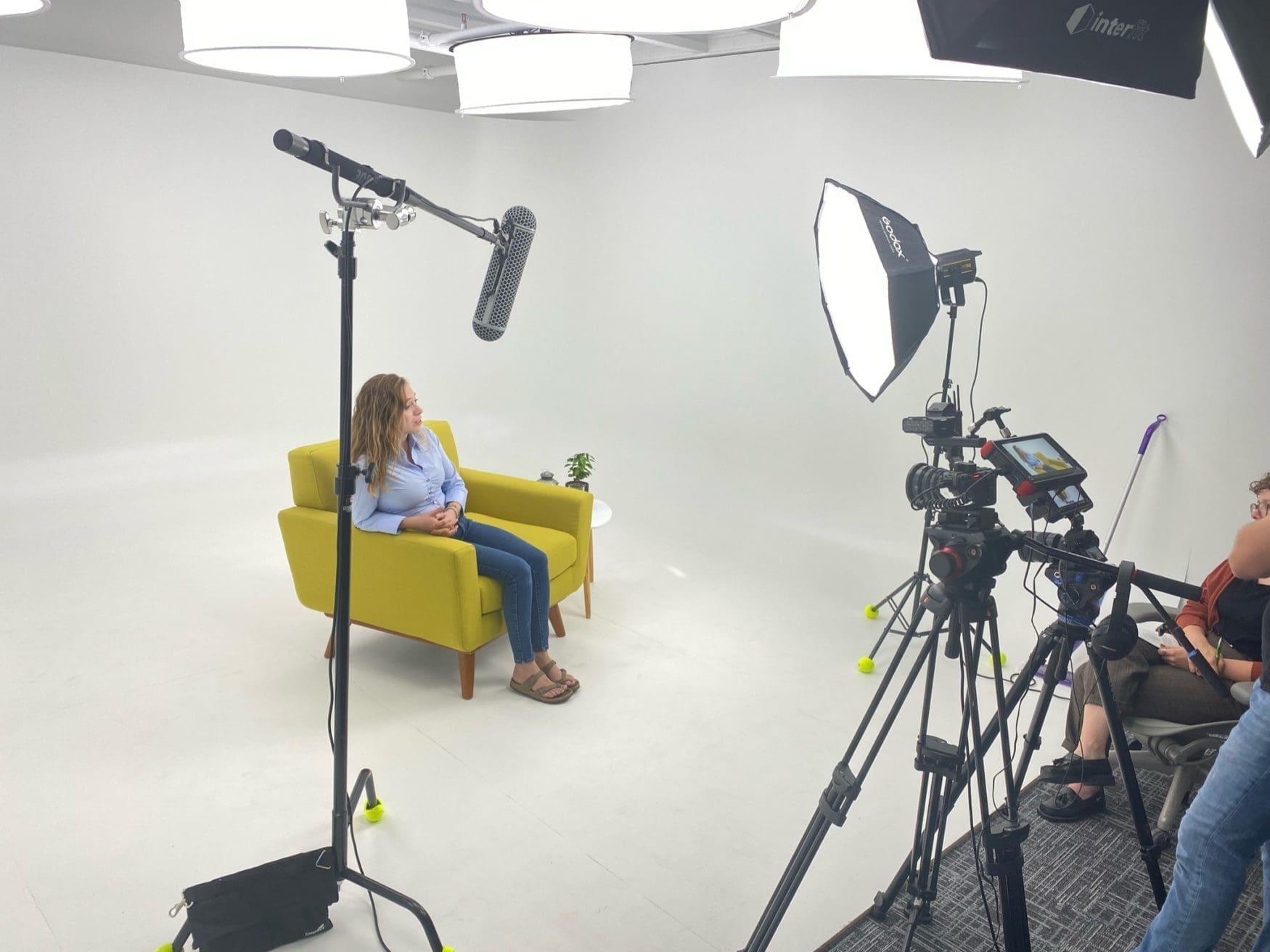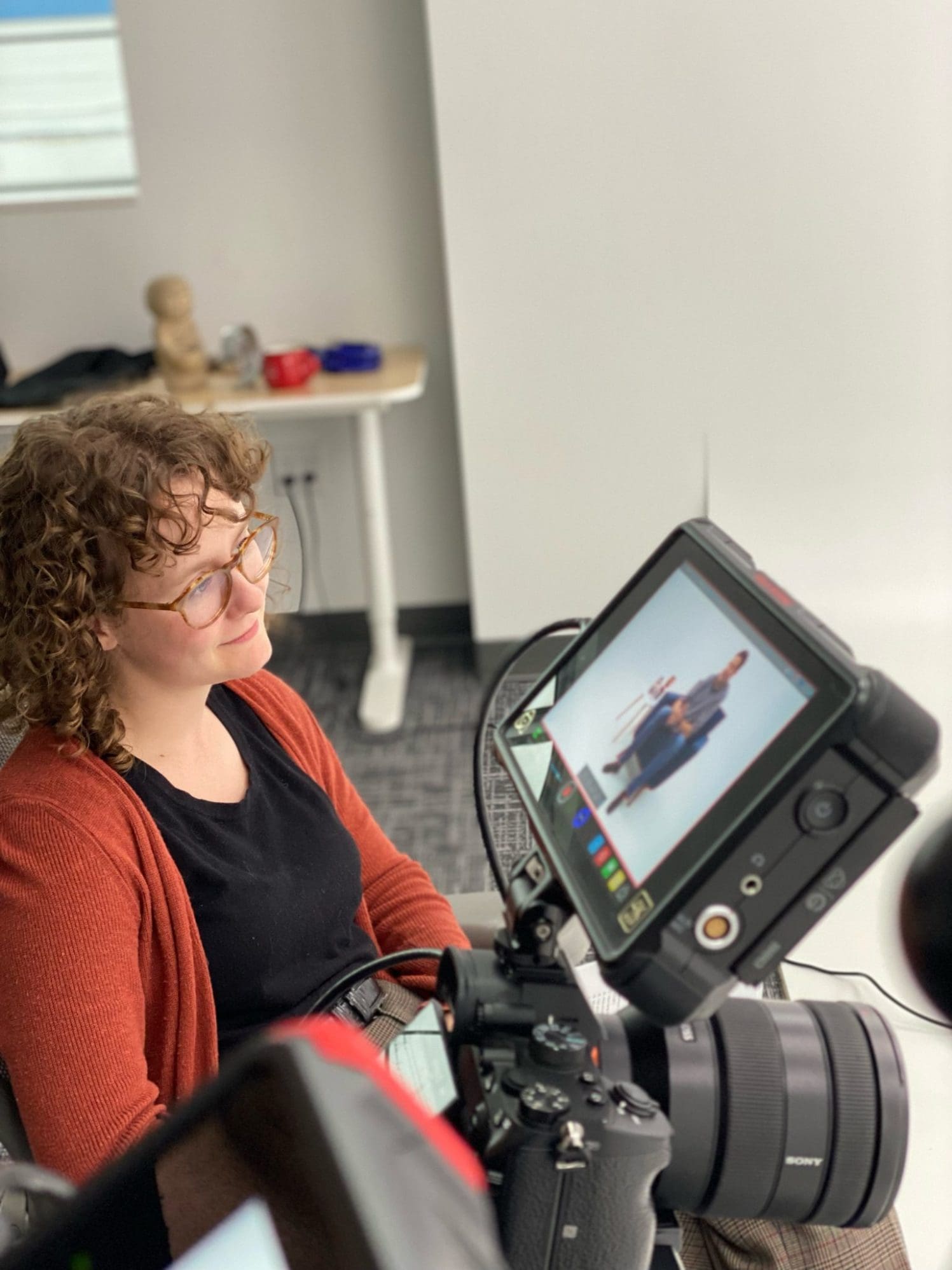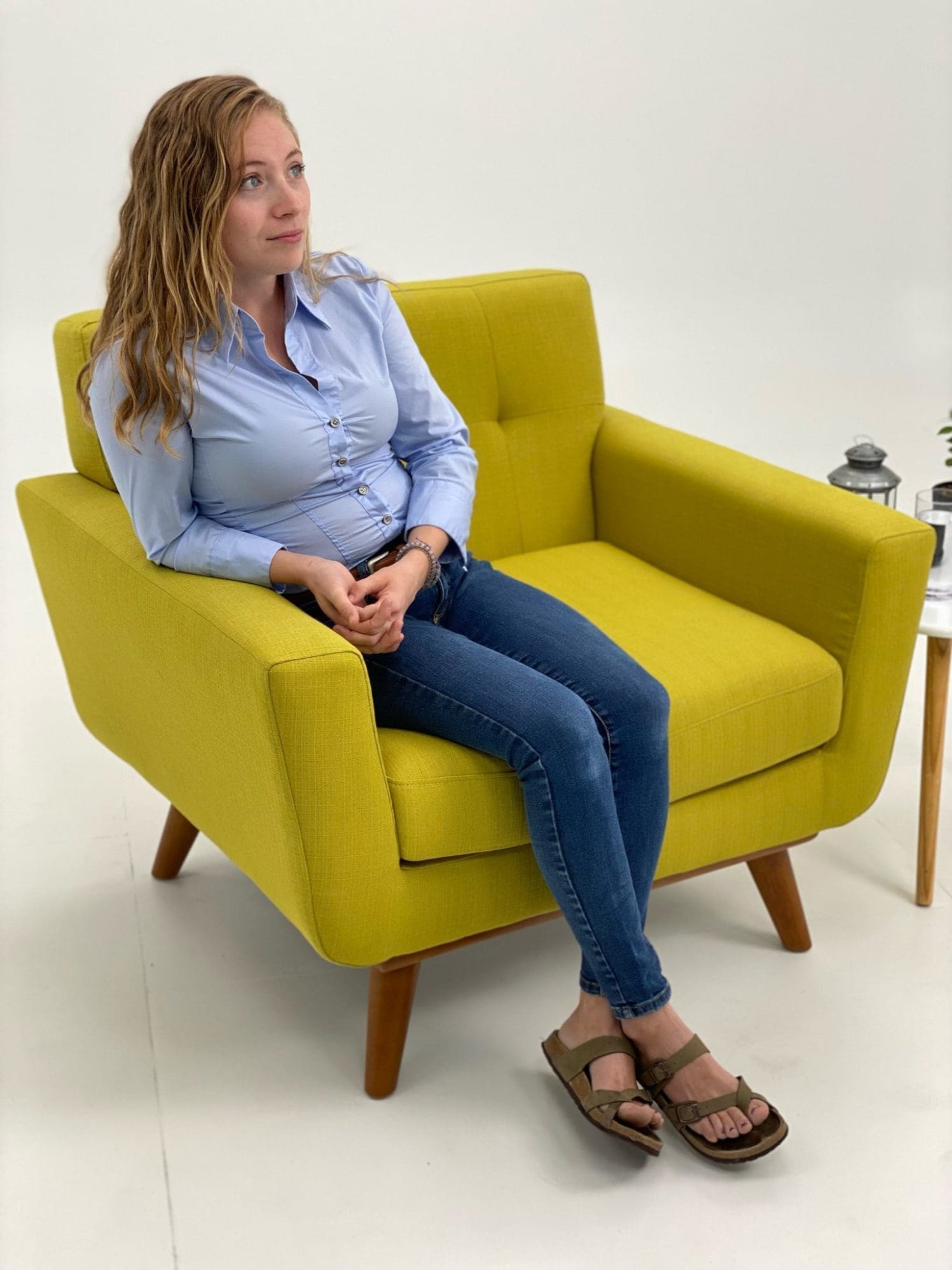 P.S. check out this sweet Wizard of Oz-inspired graphic that Emma and Aaron created for the event!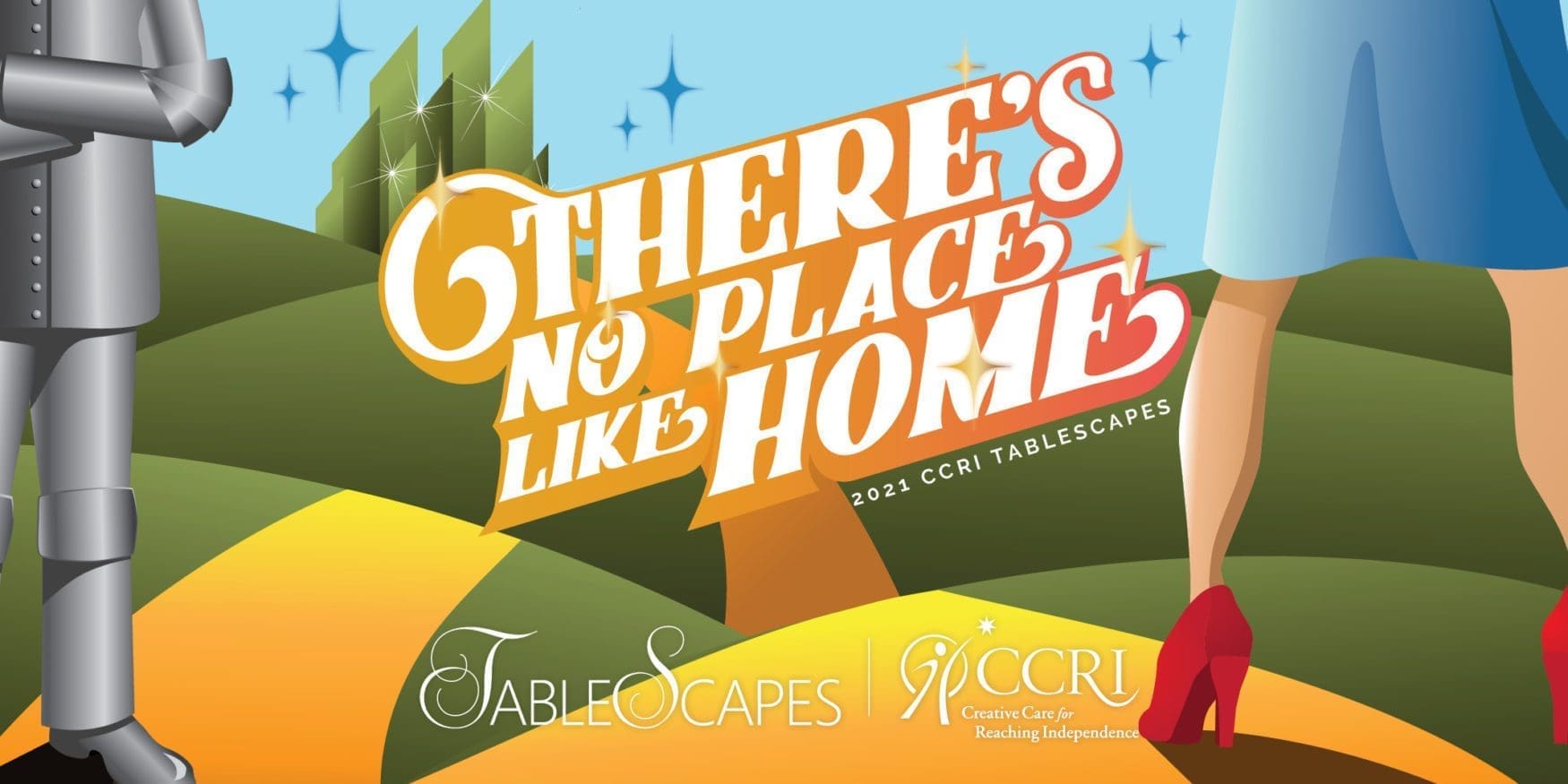 All Work and No Play? Not the Tellwell Way
Summer Fridays may have come to an end, but the fun never stops here at Tellwell. A few members of our team dipped out of work early last Friday to enjoy some beers, nitro cold brew, and sunshine down the road at Drekker Brewing. 
We promise we had more fun than our faces reveal.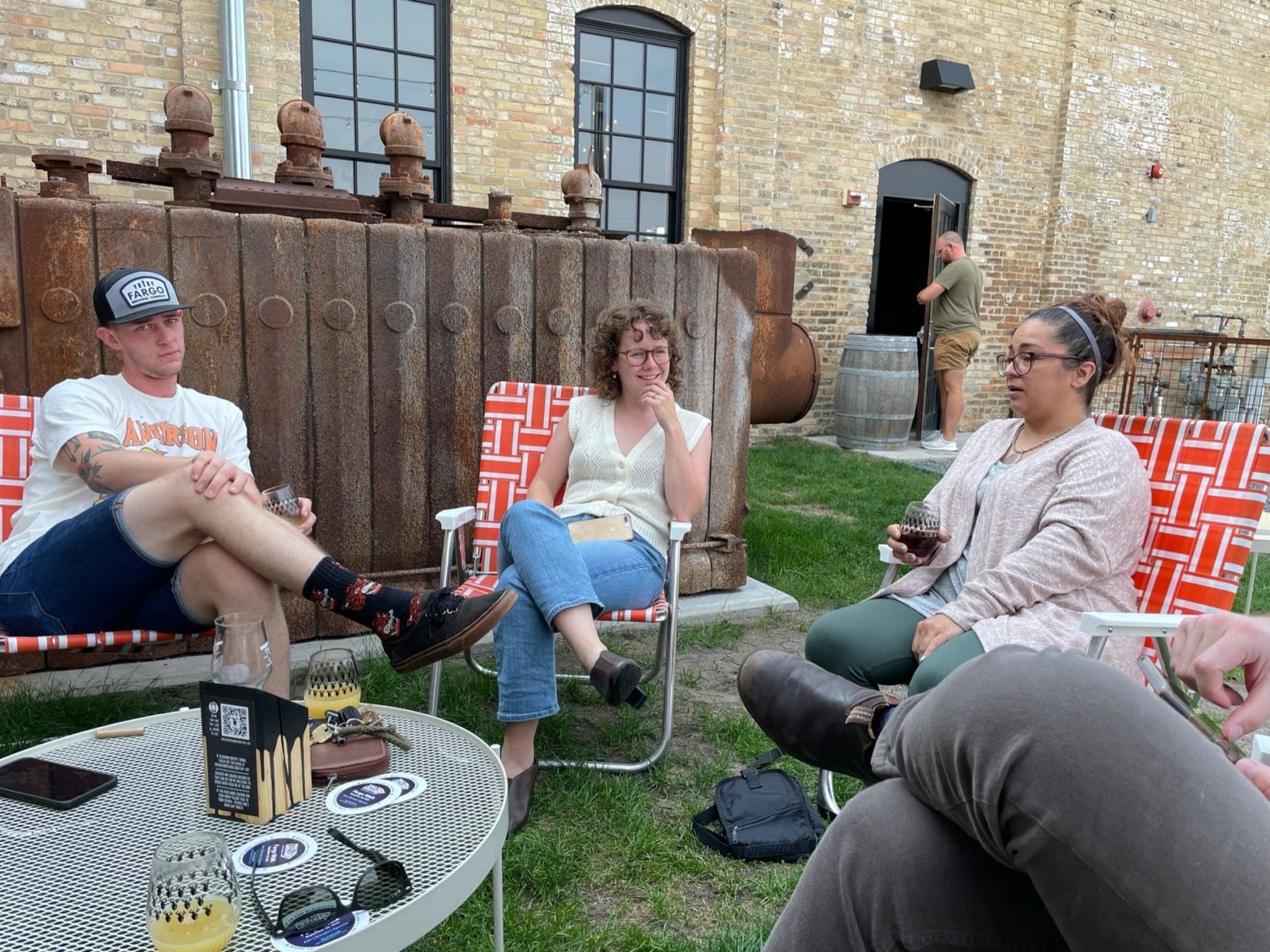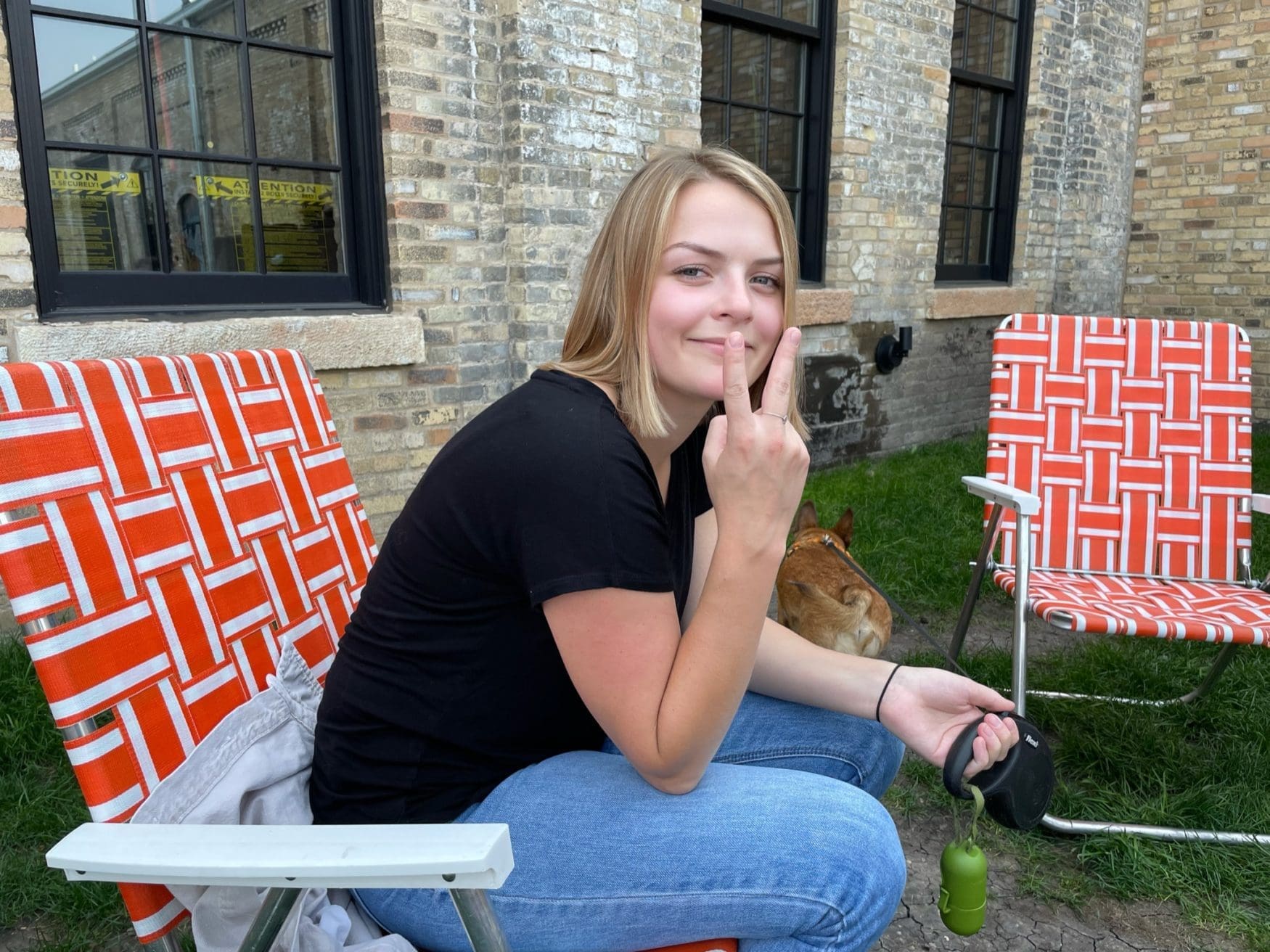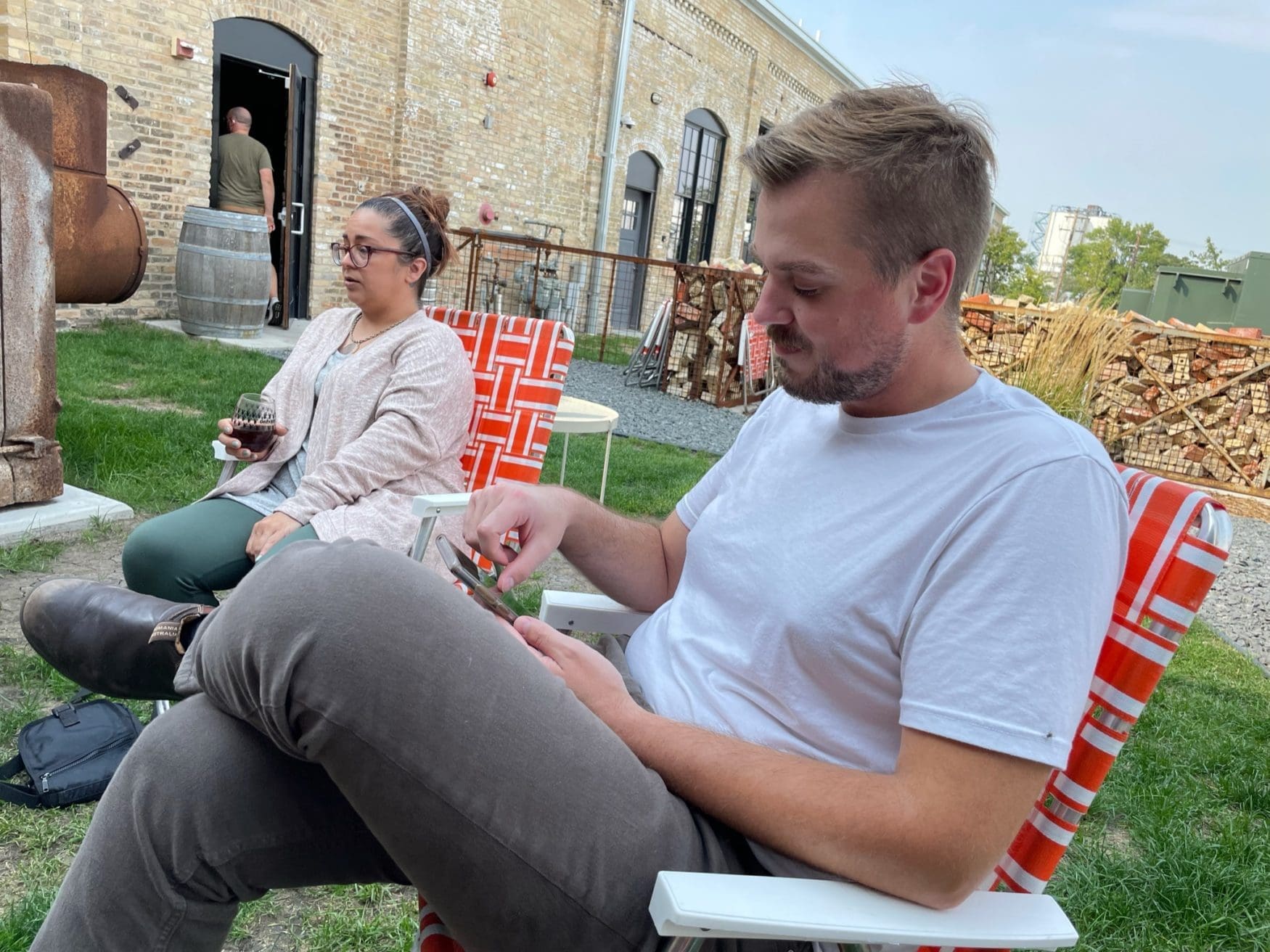 Introducing Tellwell Duncan! Duncan kicked off our Social Employee program this week by launching his new business Instagram account. Give him a follow for some exclusive behind-the-scenes looks at life at Tellwell, and keep an eye on the socials for more Tellwell team content coming soon.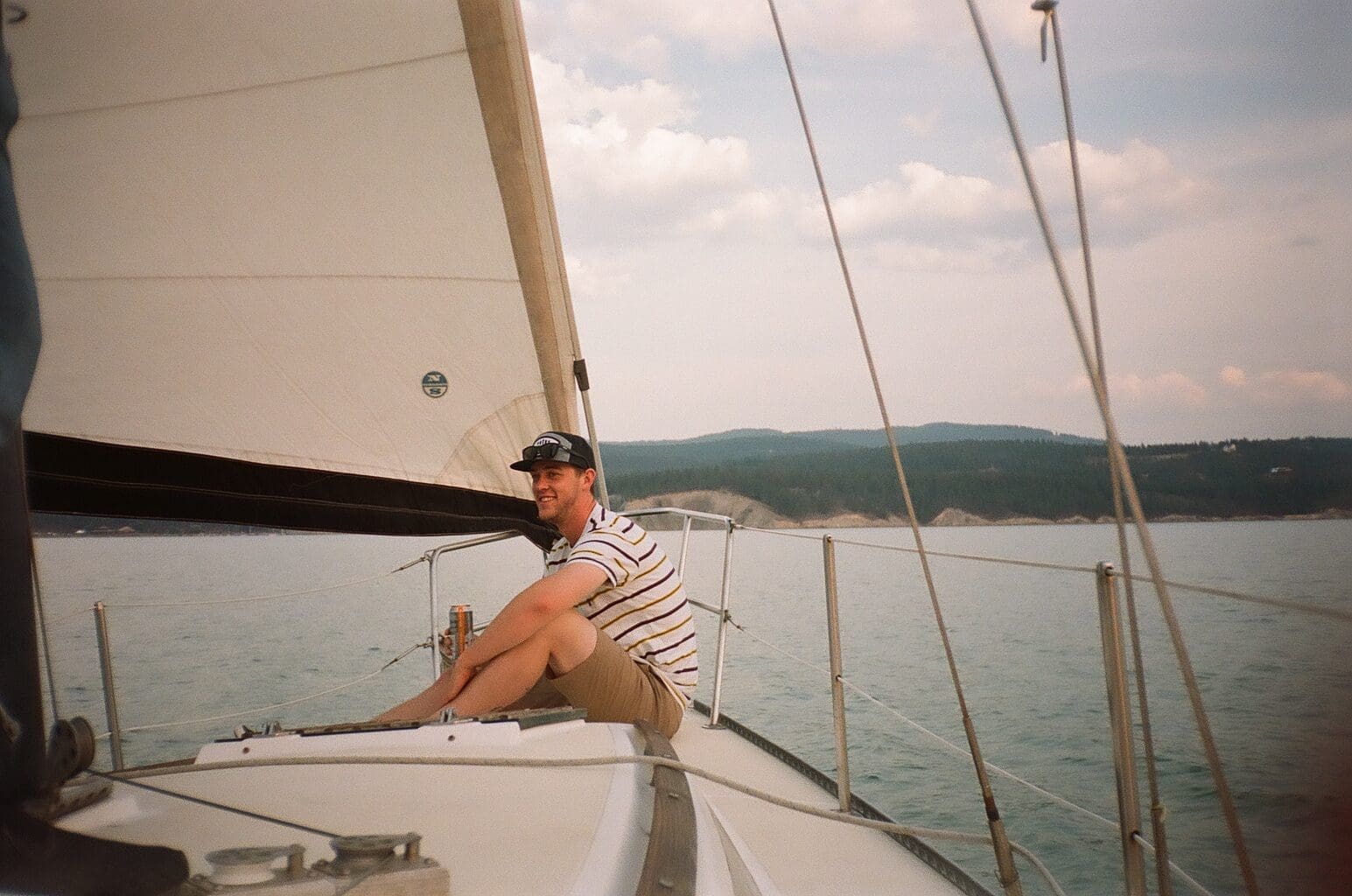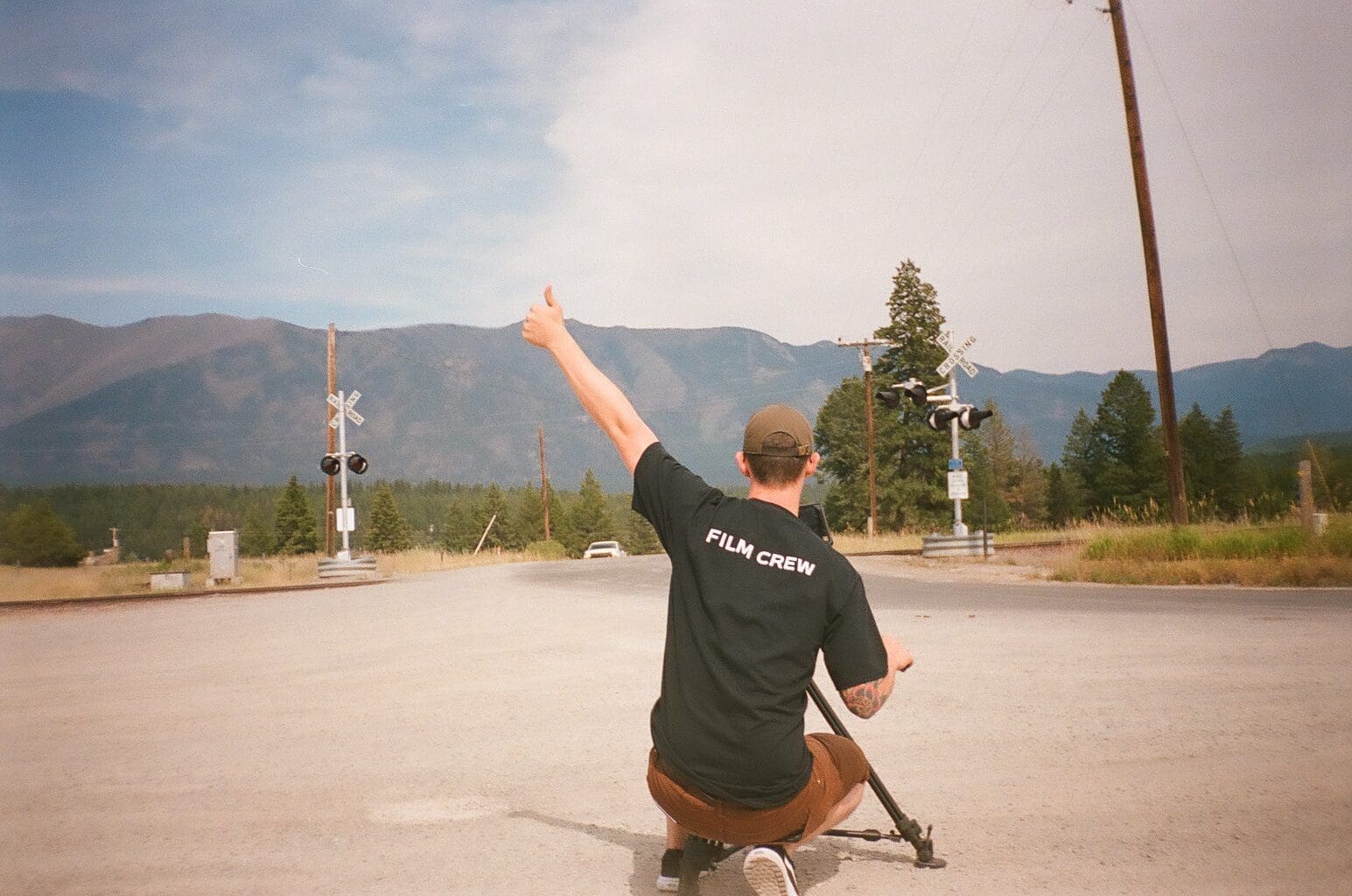 (film photo creds to KTBD)
Gather 'Round the Campfire
Calling all broadbands! Heading to the NTCA Fall Conference in Nashville next week? Make sure you stop by the campfire and say hi to Devan and Max!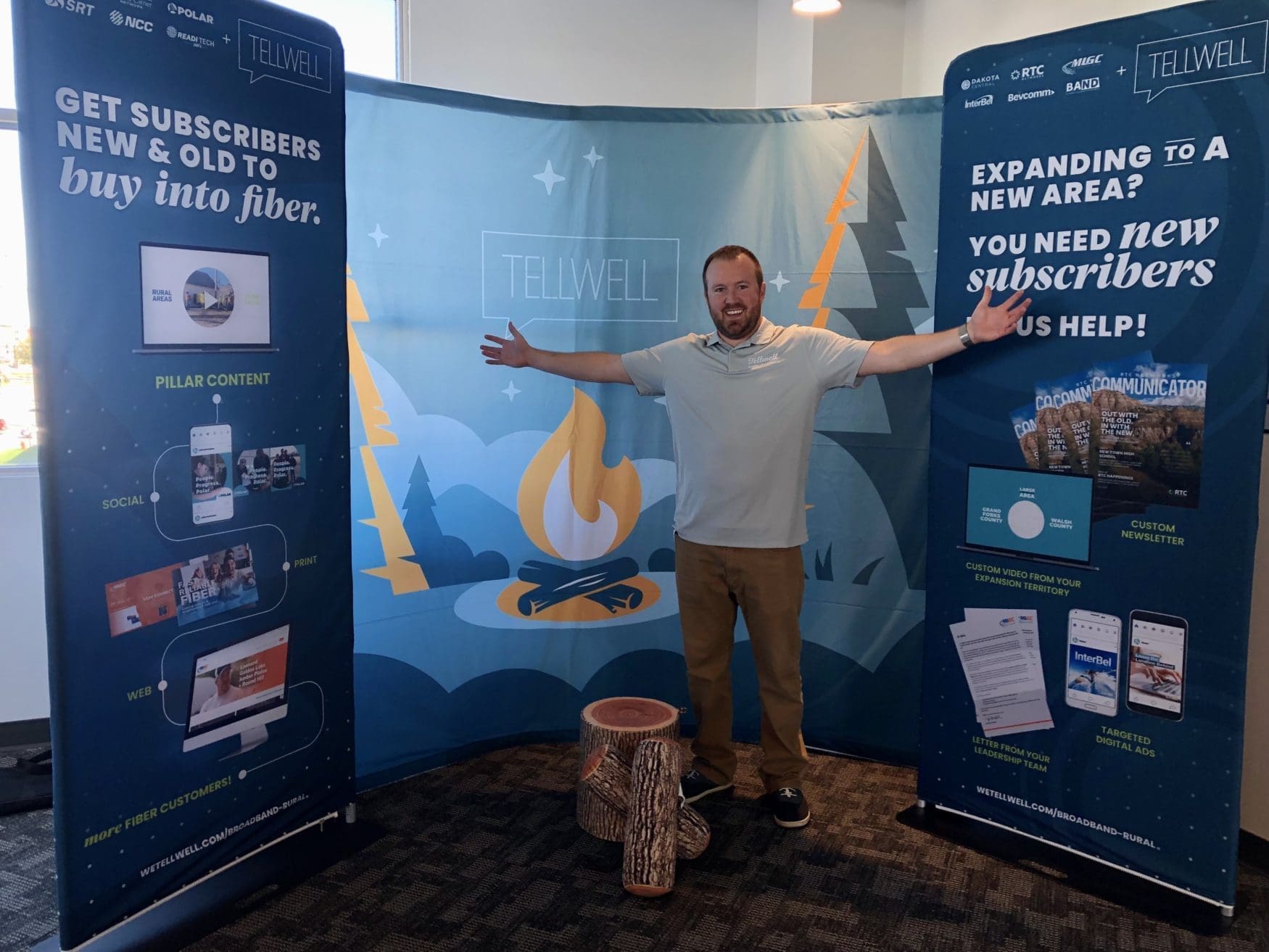 Thank you for checking in with us! 
#TeamTellwell