This is the Tellwell Plog, a chance for us to share with you what #TeamTellwell has been up to, showcase some of the projects we've been working on, and (of course) show you all the pupper love a plog can handle!
We can't say enough nice things about CCRI–the team, their clients, or their incredible office culture. Instead, we'll let their new recruitment video speak for itself!
Our team had so much fun putting this animation together. Take a look!
Rich relived his glory days this week while meeting with the NDSU Department of Communication about an upcoming project! He's spent many a night in the Bison Information Network studio, and his legacy there (or at least the back of his head's) will live on forever.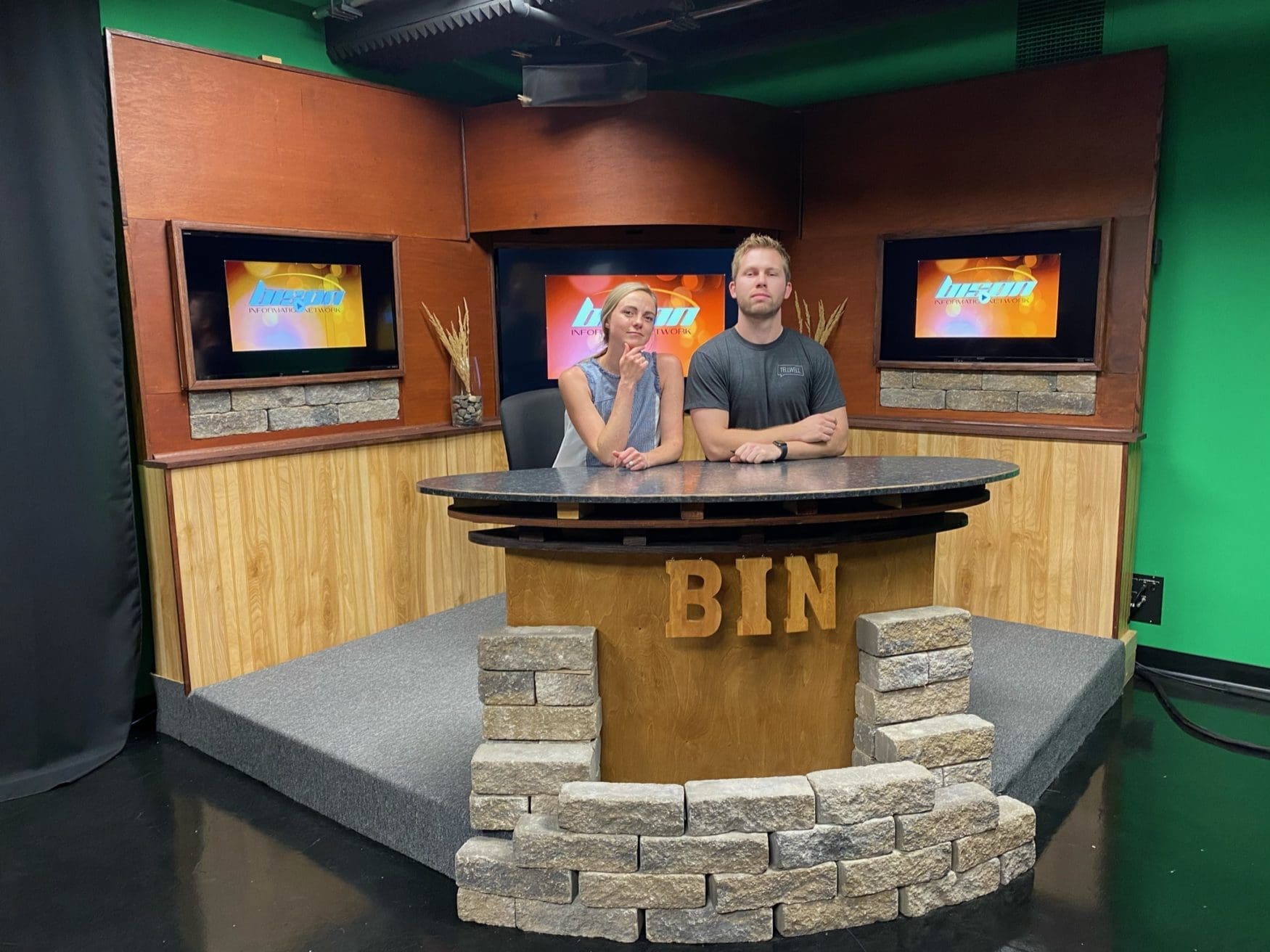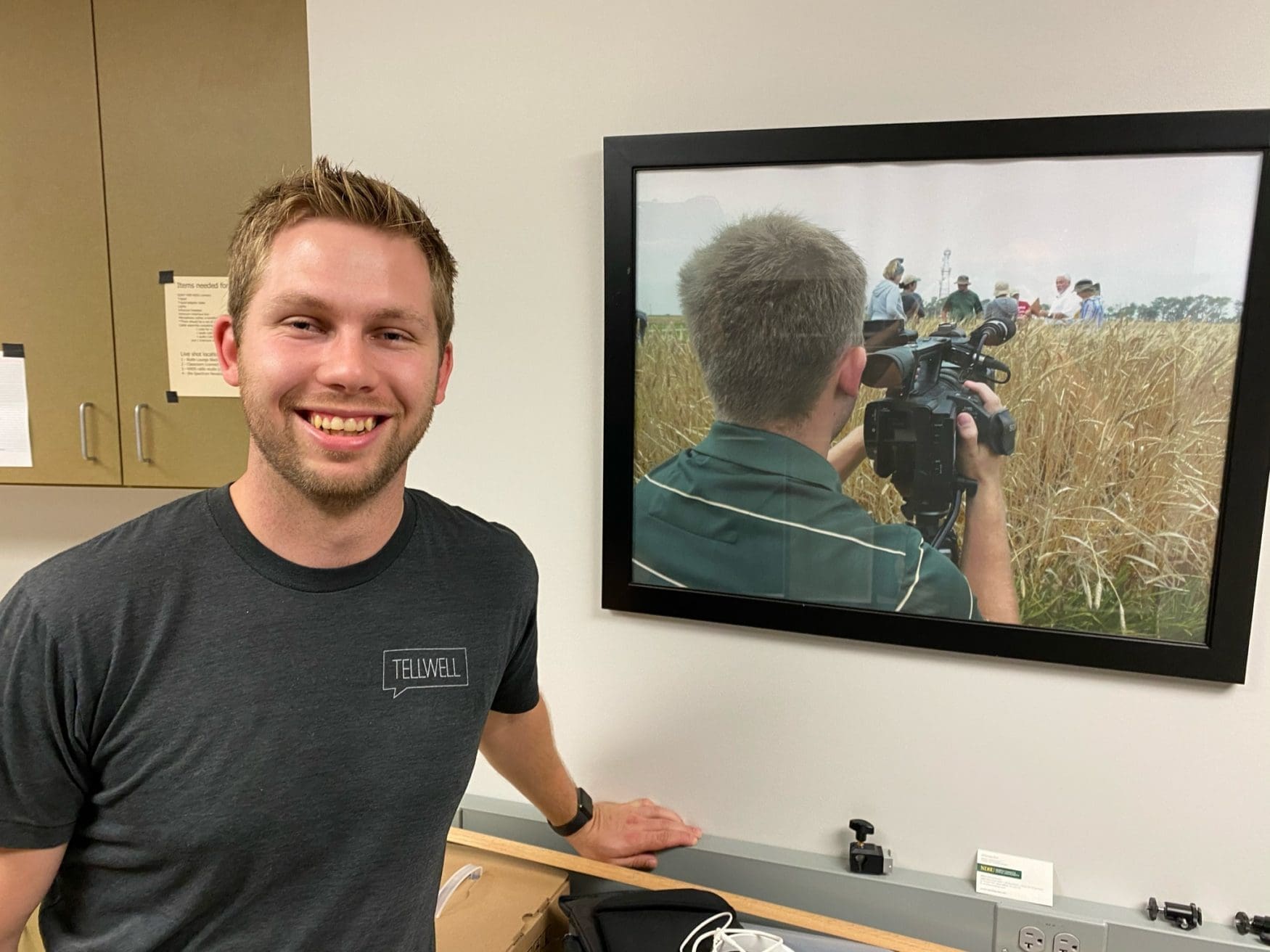 Even a heatwave can't stop Max from getting his golf game on. Along with honorary Team Tellwell member Erica Johnsrud, he hit the links on Wednesday in support of the Lake Agassiz Exchange Club's "My Day in Court" program.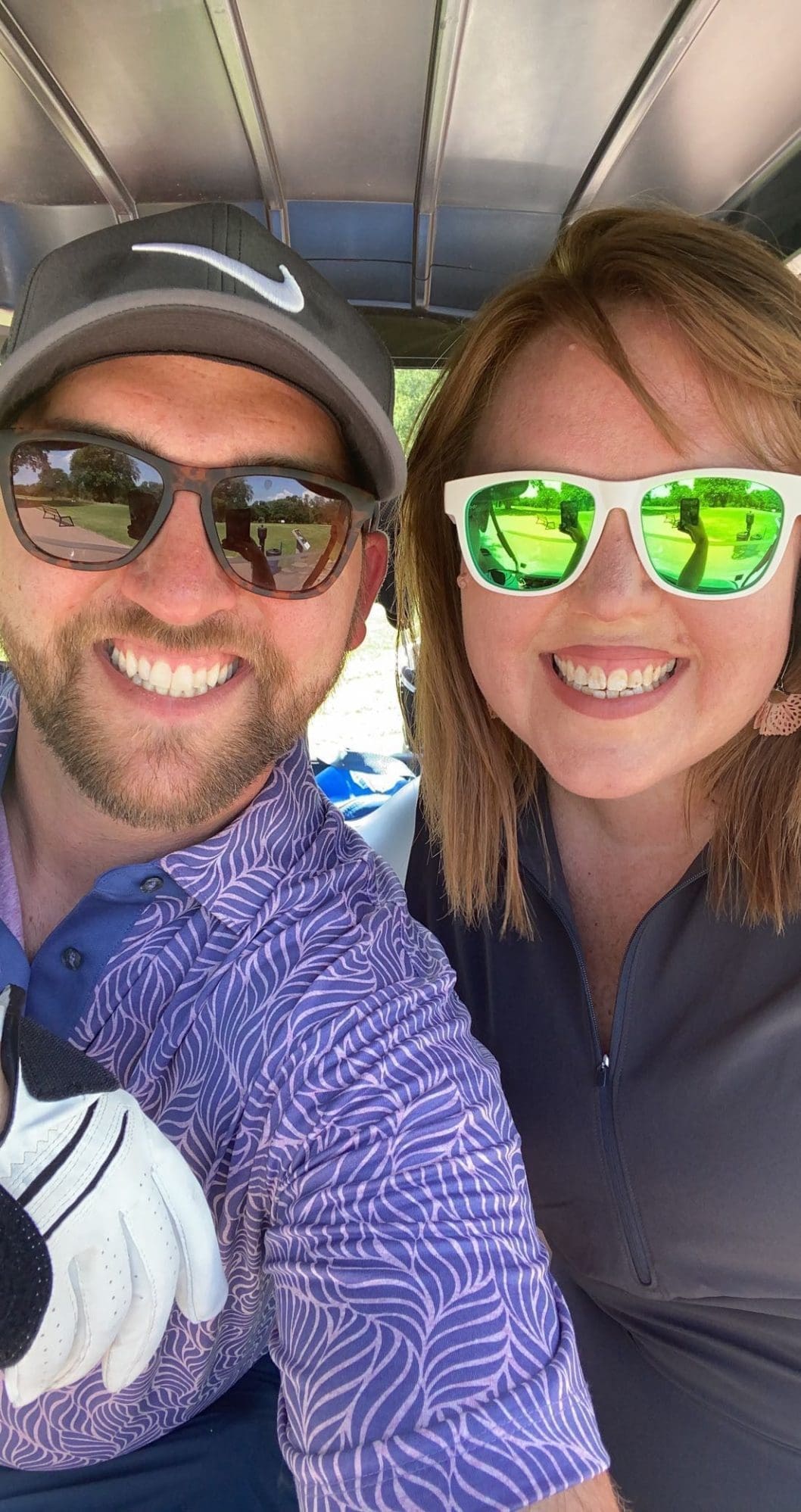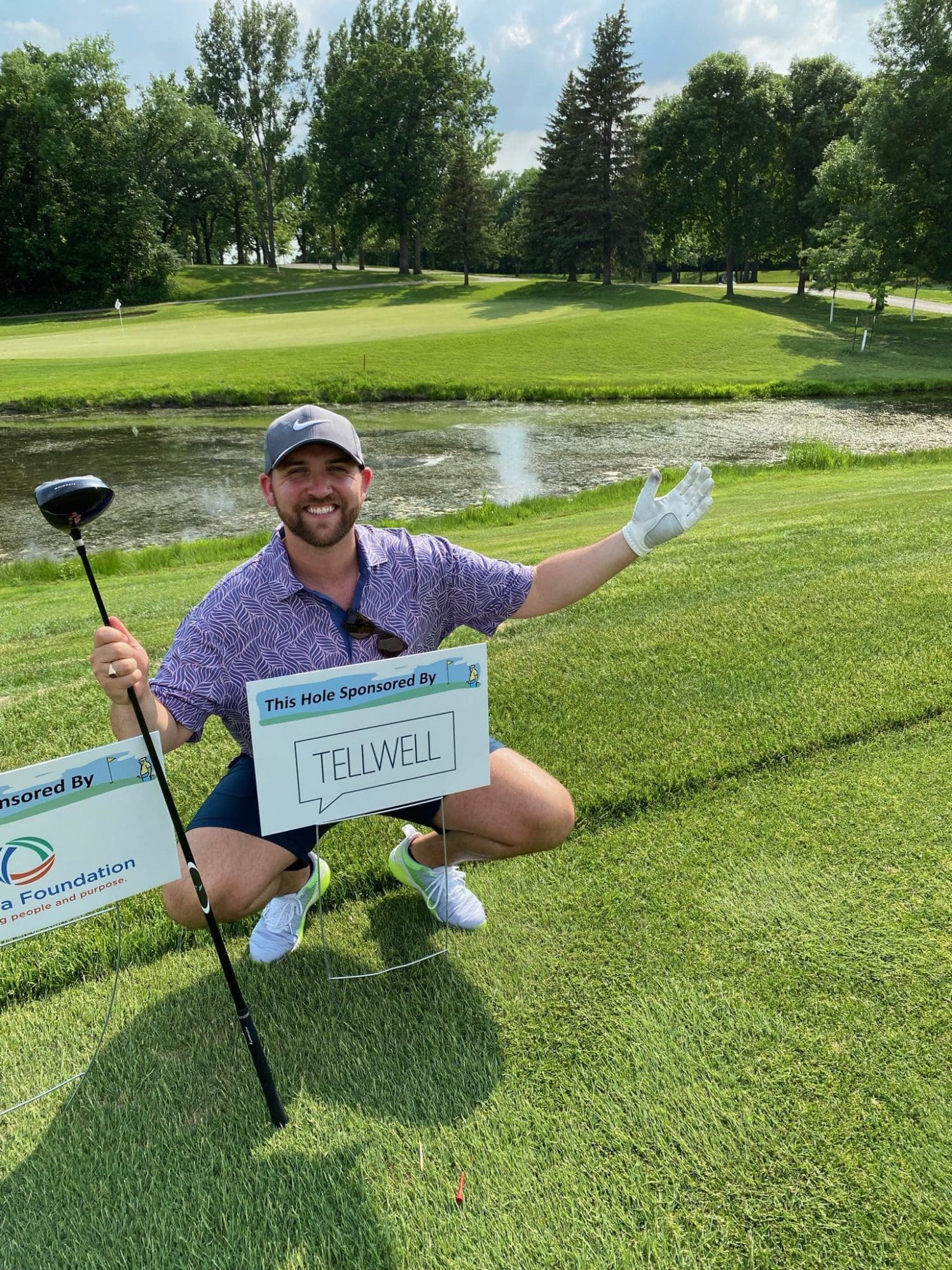 Summer's in the air (and by that we mean the smell of smoked meat, cinnamon almonds, and…sweat). That's right: RibFest is BACK, baby! The team celebrated the return of this Fargo favorite with a lunch outing on Wednesday.
Fair warning: if you eat cornbread covered in mac-n-cheese covered in pulled pork for lunch, you won't be very productive for the rest of the afternoon.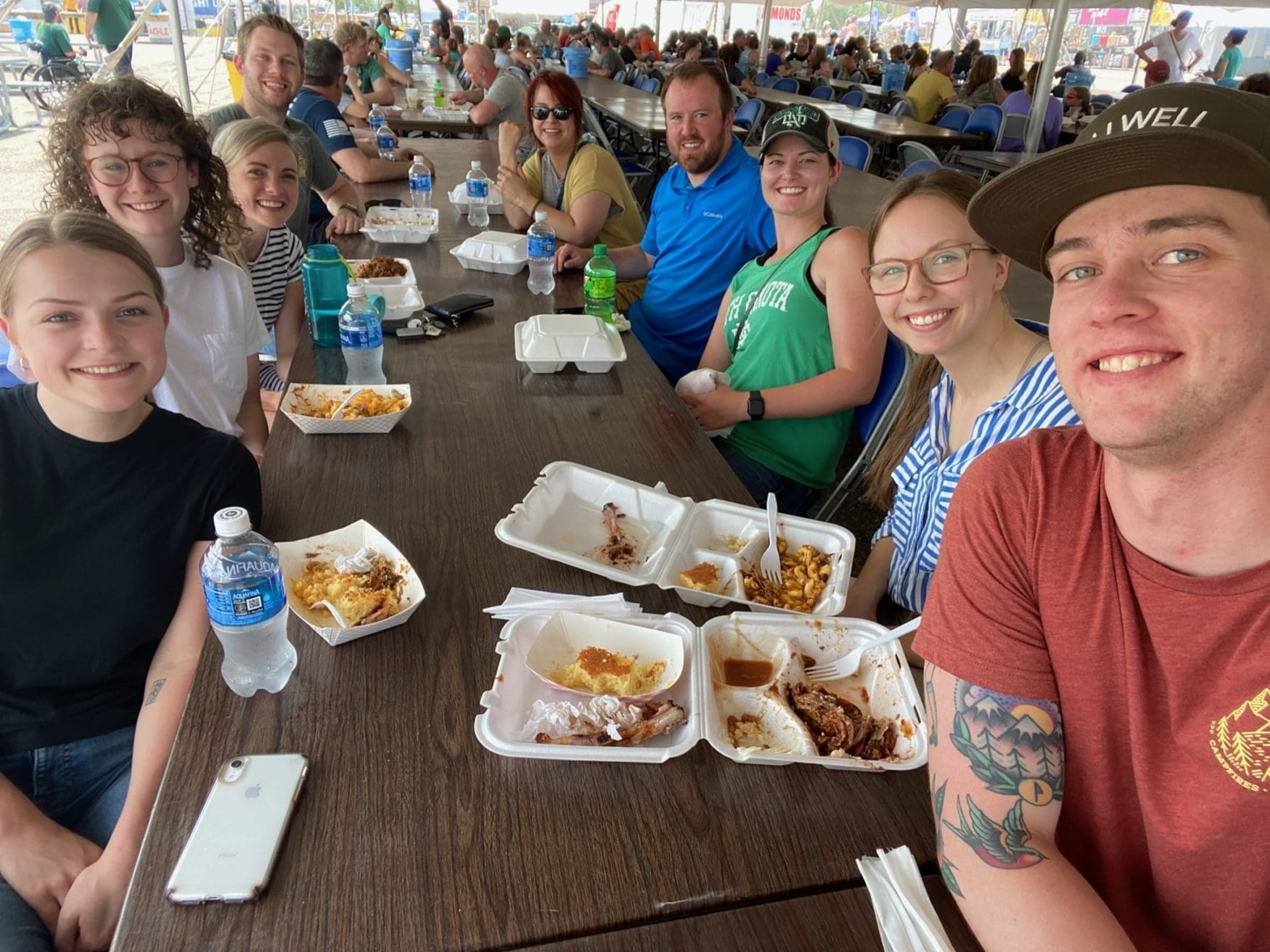 When you put two of the shortest Tellwellians in adjacent pods, you get adorable Home Improvement moments like this.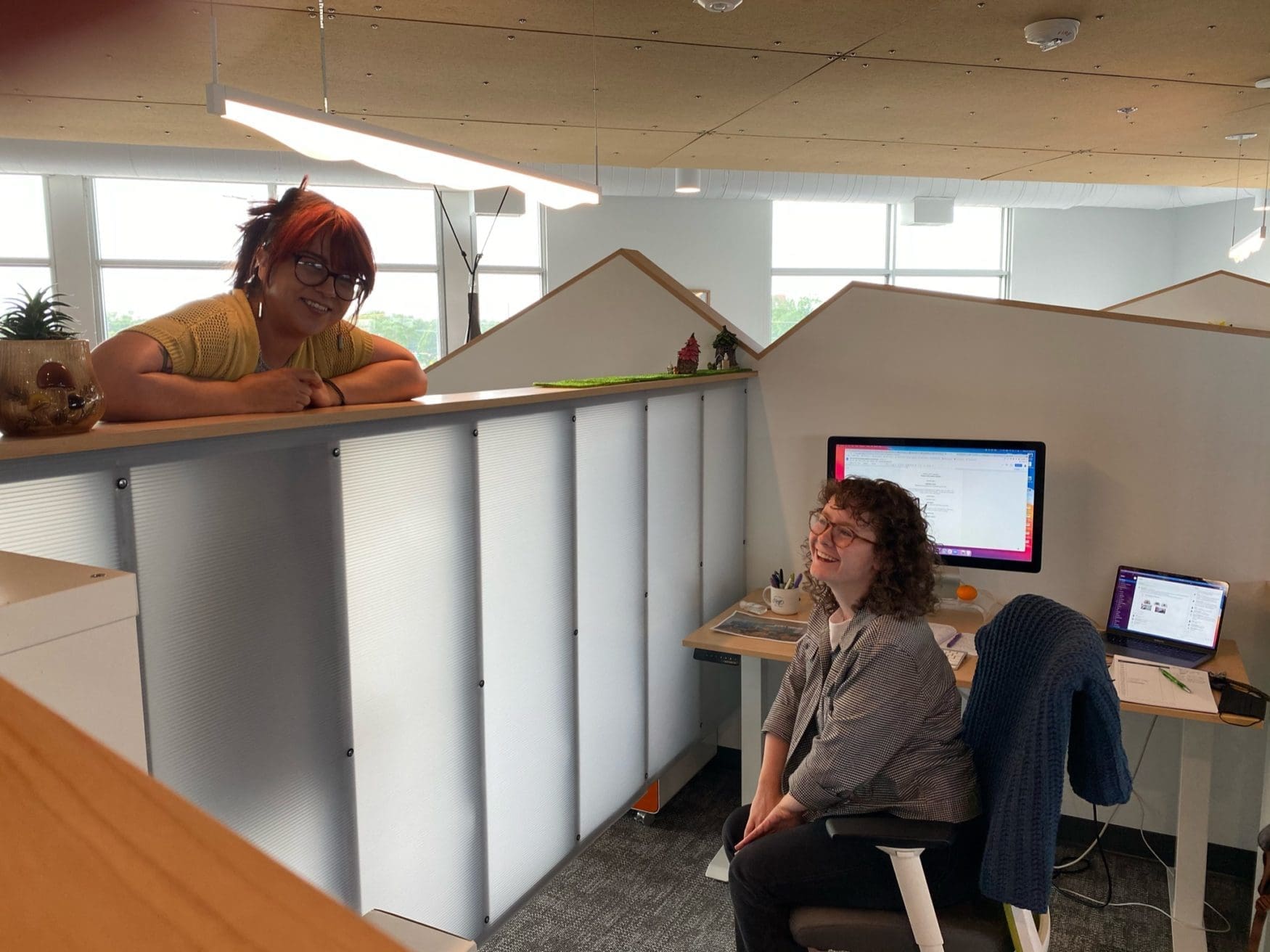 Thank you for checking in with us! 
 #TeamTellwell